THE SUN

New York City, USA:
Sunrise is at: 5:34 AM
Sunset is at: 8:12 PM


London, England:
Sunrise is at: 5:01 AM
Sunset is at: 8:54 PM


Moscow, Russia:
Sunrise is at: 5:08 AM
Sunset is at: 9:45 PM


Sydney, Australia:
Sunrise is at: 7:44 AM
Sunset is at: 5:59 PM


Tokyo, Japan:
Sunrise is at: 5:32 AM
Sunset is at: 7:43 PM


THE VR STORE




6.1 ounce, heavyweight 100% preshrunk cotton VR T-shirt by Gildan. This shirt is quarter-turned, has a seamless collar, is tapered from shoulder to shoulder, and is fully double-needle stitched.

The VR logo is centered and measures about 7 inches square.

As with all VR apparel, the logo is embroidered. Embroidery is a far superior lettering method when compared to silk screening.


FatalAttraction
Enchanter

This sucks. Its only 8pm and I'm in my hotel room in New Jersey.

Set at 01:08 on May 19 2013

| | |
| --- | --- |
| WHAT FATALATTRACTION IS DOING | |
Quote:
In Nomeni Patri Et Fili Spiritus Sancti.


I am a Proud Member Of:




I am also a Proud member of:


Here's My Rating System: I use all the numbers on the scale. Read this before you rate me so you know how I rate. Don't expect a 10. I also take in to account how long your profile has been active.
1-4: Very rarely used. Only time I use these numbers is when there is no text what so ever on the page or there is just a link.
5-7: I rate people who only have a few sentences on their profile with these numbers. 6-7 is more common than 5.
8-9: My most common used numbers. These are for the people who have put time into their profile and have atleast 2-3 paragraphs on their page with a couple pics.
10: Not used lightly. I give 10's to people who have showed me that they put time and dedication into their profile. Ones who have given me an insight to who they are.
Also, to make your rating decrease: If I give you a low rating because your profile doesn't have at least a couple sentences when I rate you and you have been on for a few days, do not come and rate me low in retaliation because if you do your rating will go down. Thanks for reading. Have a great day.

: First off, I am HAPPILY taken. So please do NOT try to "hit" on me in ANYWAY!
My name is Kristen. Some people call me Kris. I was born on 9.7.1990 to a wonderful mother who has taught me EVERYTHING I need to know about life. I grew up in a small town in West Virginia for 4 years and move to another small town in Virginia. I've lived in the same town now for 17 years with a guy that I call my father and my mother. My "real father" hasn't been a part of my life since I was 4. He pretty much didn't want ANYTHING to do with me. He even tried to get me aborted, but obviously that didn't work out to well.
I LOVE animals. I have 2 dogs (Tiddles, & Sadie). We used to have 4, but Maggie passed away at the end of January & Leo passed in November. I have a cat named Chase. We also have 4 horses, a donkey, a mule, and 2 parakeets. You can say I live on a farm, but don't confuse me for a redneck, I'm a country/rock girl.
I feel like my purpose in life was to help people. I grew up thinking that I wasn't worth anything. I used to cut myself quite often. I would do it out of boredom, anger, sadness, depression, etc. I didn't have to have a reason. One day one of my friends saw and told me that it was either the knife or him, I haven't cut since. There are days where I struggle to not cut myself, but now that I have found an amazing guy to call my fiance, I don't need to cut.
I'm a proud aunt to a beautiful little girl who can make me smile no matter what mood I am. My brother's pretty much drive me crazy, but I have to thank them for hooking me up with Chris. :)
If you were to ask me who my hero was or the person I look up to, I would still say my mother. She is the strongest person I know. She doesn't let people walk all over her. She stands up for herself.
Pretty much that's all I can think of at the moment, if you wish to know more about me, contact me here or message me for my Skype or Yahoo name.



♥ WVU Football, ♥ Animals, ♥ Music, ♥ Dance, ♥ Singing, ♥ Reading, ♥ Writing, ♥ Photography



† Bullies, † Homophobes, † Tomatoes, † Beans, † Drama, † Backstabbers, † Players, † Tractor Trailer Trucks, † Bluegrass

I listen to pretty much any kind of music. Some of my favorite artists consist of Black Veil Brides, Bullet For My Valentine, Nickelback, Daughtry, Killswitch Engage, Of Mice & Men, Attack Attack, Atomship, A Day To Remember, Shinedown, Seether, Evanescence, Skillet, Rascal Flatts, Carrie Underwood, Brantley Gilbert, Jason Aldean, Luke Bryan, Miranda Lambert, Pink, Eyes Set To Kill, Alexz Johnson, The Band Perry, Lady Antebellum, and many many more.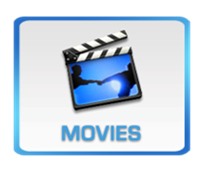 Just to name some of the movies that I like: Underworld, Underworld: Evolution, Underworld: Rise of the Lycans, Underworld: Awakening, Blade, Blade II, Blade III, All Harry Potter Movies, Twilight Movies, The Crow Movies, Reel Steel, The Eagle, The Vow, The Devil Inside, Van Helsing, The Covenant, Dracula 3000, Blood & Chocolate, 300, Clash Of The Titans, Immortals, and many many more.


I am protected by many people:


Additional Pictures
Profile Created: Jul 09 2009

Last on: May 22 2013 at 04:09 BST

Times Viewed: 11491

---
| | |
| --- | --- |
| Times Rated: | 1104 |
| Rating: | 9.957 |
Rate this profile
---
Rated 10 ~ Please feel free to add Me and my Journal. Just please leave a message so I can return the favour... Have a pleasant day!




07:22:43
May 19 2013
| |
[
All Comments
]
NEWS



01:13:44
Apr 08 2013


MooniePie has been promoted to Regent.

More News...