If you create something for our family, this is where it will fly! ;) The following creators of these tags are OUR FAMILY! We love and cherish you and will always be here for you! ;)



The following tag was created by LadyCaelumFarron. She is the Master of The Castle of the Outcasts where I also reside as ACM. Thanks girl!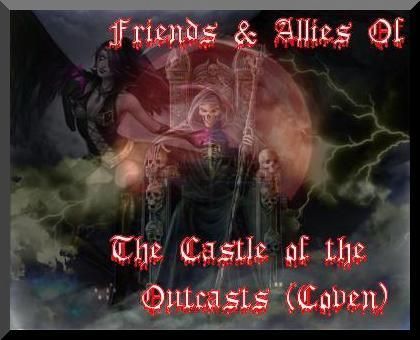 Page Created by BeautifulEnlightenment




REAL VAMPIRES LOVE VAMPIRE RAVE
Vampire Rave is a member of
Page generated in 0.1014 seconds.