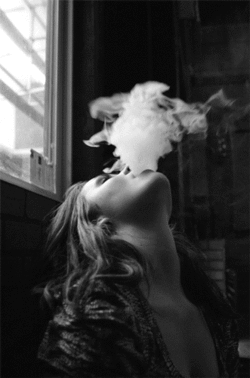 THIS JOURNAL IS ON 112 FAVORITE JOURNAL LISTS
Honor: 501 [ Give / Take ]











12 entries this month


08:26 Apr 19 2019
Times Read: 26


Alright guys.... I have been posting some creepy videos since a few days.....

Some might've spooked you... some not....

But if you're into hardcore scary shit or love to challenge yourself and you say that none of that shit was scary.... then i have this.... I just watched this and I swear I wish I hadn't

I am one of those people who laughs at scary movies but this is just........ umm... no words... just watch...

I would recommend not to watch it alone or in the dark coz then it's your funeral.... good luck



To clarify some things

07:07 Apr 19 2019
Times Read: 33


In case what I've said so far is not clear....

I am TAKEN. I belong to my boyfriend/master/daddy. No matter what you say, do or no matter how much you try to annoy or pester me I shall not be yours.

Stop annoying the fuck outta me with messages. I do not want to block anyone. But if you do keep this up... I might have to.... Just leave me the fuck alone!!!

I am NOT INTERESTED!!




Yup... clowns and now bunnies... all cute things turning creepy




06:04 Apr 18 2019
Times Read: 45







14:36 Apr 16 2019
Times Read: 78

Could you just... idk... die?
Yeah... right!
13:34 Apr 16 2019
Times Read: 87
Oh really? Do I?

What about you buddy? LOL... who else thinks this man seriously needs a doc....??


okay this one scared me!
13:31 Apr 16 2019
Times Read: 88
creepy
08:47 Apr 16 2019
Times Read: 96
Kid's movie? I dont think so
06:59 Apr 13 2019
Times Read: 148
Is it just me or is this too creepy for words
09:52 Apr 12 2019
Times Read: 160
ROFL... go into his honor... a crazed lunatic on the loose....
16:04 Apr 09 2019
Times Read: 188
OMG.... this guy is hilarious.... XD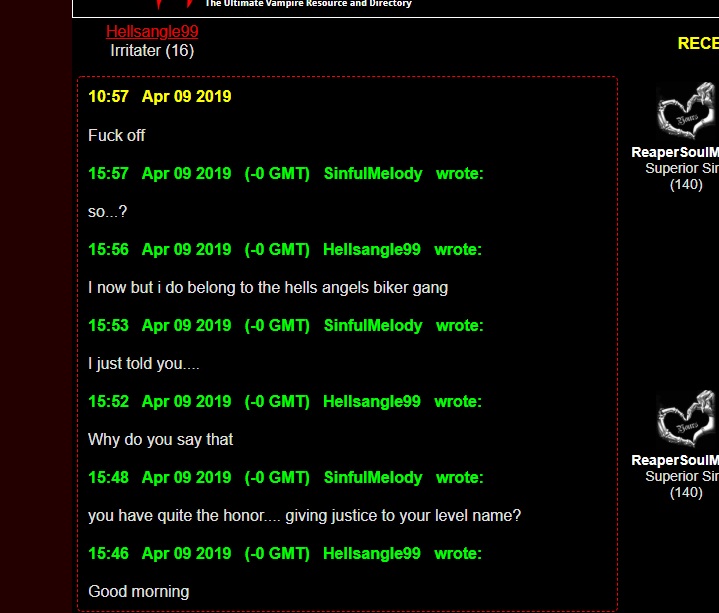 Who let the dogs out?


words
07:41 Apr 06 2019
Times Read: 202
Have you ever been tired?
Tired of waiting
Tired of trying
and yet not received anything worth the time you wasted?
Have you ever given your life a second chance
and ended up regretting it?

I know some of you have
and you know exactly what I'm talking bout
It's disappointing
trynna hold on to something
that is probably never gonna happen
should I give up tho?
No
I will not give up
I can not give up
Because I do not have another option

I trust Lucifer
He will work it out
My life will be sorted
I will be free
I will be able to lead a normal life
I am NOT DONE!

Not everything is wrong...
there is stuff that made me happy too
some people I cared about forgave me
for a silly mistake in the past
some friends stand by me
no matter what
and some things seem to go in the right direction
but
Its been so long...
people tell me
have patience.. have faith
I have both.... but at least give me a hint for how long
Its just hard...
to keep up the faith
when everything is falling apart!
REAL VAMPIRES LOVE VAMPIRE RAVE
Vampire Rave is a member of
Page generated in 0.096 seconds.