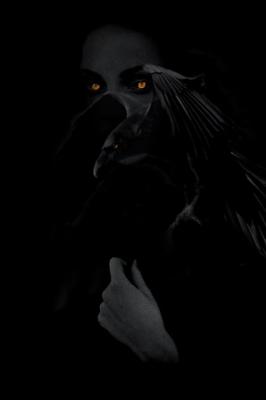 THIS JOURNAL IS ON 549 FAVORITE JOURNAL LISTS
Honor: 3,665 [ Give / Take ]













4 entries this month


To all of my fellow Americans

13:09 Nov 25 2021
Times Read: 54

20:24 Nov 24 2021
Times Read: 68
Making desserts for Thanksgiving tomorrow at work...we are opening for a few hours for hotel guests and those in town with nowhere to go, which is nice. People are about to have the best apple crumble in the world...minds will be blown..

The best part of working 5 hours tomorrow(besides overtime pay and serving food to people who wouldn't have it otherwise)is all of the leftovers I'm taking home.
15:39 Nov 21 2021
Times Read: 84
So I've had one day off a week for the last month..because today is the one month mark of being at this job..and it took until now to start to feel it..but I'm going to keep going and accept as much overtime as possible. I want to pay off the school so I can go back January and finish my degree, finally..
Sometimes when it gets rough I have to remember that that's what I'm working towards..a better future..
All of the hard work will always be worth it in the end..

"It makes no sense that us humans are afraid of not succeeding when the regret of not trying in the first place can be just as bad of a feeling."
Christina Casino
03:00 Nov 04 2021
Times Read: 125
I'm pretty sure the building I work at is haunted...so I work in the kitchen of this hotel that has a bar, two restaurants, a full unused downstairs with a convention hall, rooms, another kitchen and who know what else down there, and this place has some history..
I keep seeing someone walking away from me around corners in the corner of my eye Everytime I'm alone in the kitchen or when I walked through the lobby to leave today. I couldve sworn I saw the desk agent walk behind the desk but nope...no one there. This has happened since day one but I've brushed it off until the last few days..
I've never had weird crap in my peripheral vision that isn't there...I'm not hallucinating but there is something there that either disappears behind a corner or isn't there when I fully look.
Not to mention my boss saying that sometimes things aren't where he has left them before...and he was the only one in the kitchen before I started there.
Definitely got a "get out now" feeling when I got a tour of downstairs...
I don't think whatever it is is nefarious, but I think I'm going to find out more about the place. It certainly has that eerie feeling that "haunted" places have..
Either way, I love this job and my coworkers... So leave it to me to be at home working in a haunted hotel/kitchen/restaurant/bar... Lmao
REAL VAMPIRES LOVE VAMPIRE RAVE
Vampire Rave is a member of
Page generated in 0.0553 seconds.