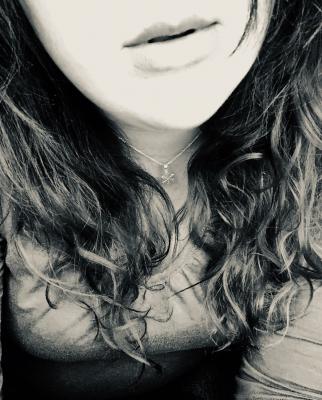 GUYS, I HAVE A ROCKO'S MODERN LIFE WATCH!
Set at 23:29 on April 23, 2019
Well, here we go...



(Edit in progress, learning what codes to use)



Happy Day!

Its an absolute pleasure to meet you all!

Gah, I hate that feeling of dread that slinks up your heart and tightens as you go to move your fingers or open your mouth to describe yourself and you just freeze. And that tiny voice in the back of your head goes, "You boring fuck."


I like to think of myself as a pretty open book. Granted, the pages are mostly doodles in the corners and slanted writing about reminding myself I need to eat lunch today or that I need to buy laundry detergent. Overall, I'm just a very human, and very basic person. I stumble on that line of shyness and extrovert in day to day life. I want to scream and run around and be the life of the party, but years of life lessons have gently taught me to bite my tongue and read the room before I make a fool of myself. When I like people, I clam up because I don't want to be seen weird for the dumb things that can spew from my mouth. When I don't like someone, I stare at them and have a gumble party in my mind about them, but even then, I'm harmless. I just like to smile and try to be positive. That's all anyone can really do, I suppose. Anything less than a good day, is really just a waste of a day. And when I do get hit by that wall of life telling me how I can go fuck myself, I just try to take it in stride and use it to make the next day better. Once you hit so low, the only way to go is up... even if its just rolling over to look at the sky.


Typically, I often thrive in stressful times. Its like this dumb silver lining mechinism in my head. I find myself my most cheerful, most ready to tackle the world, and my least fearful when the going gets tough. Maybe its because things are already at the worst, so what else is there to lose?


I like to type like I'm talking to an actual person, as well. When I was younger, I used to love to make elaborate profile and make everything in the best light possible and represent myself as this cartoon character of life and contrasting colors. I don't think how I see myself has changed from that. I very much like being this oddly shaped explosion of greens, oranges, and blues that is splattered on a page like watercolor... but I don't want to be so elaborate anymore. I like talking. I like writing whats on my mind and not censoring myself. Its the internet, censorship is for the dillusional.



I'll try to update this and I get more adjusted to the site or when I have time to take a breath and actually focus on how to outline who I am and all that goodness. Its crazy how a person can live in their own body and still know absolutely nothing about themselves. Its kinda exciting too. Like having a conversation with an old friend that you haven't gotten to pay attention to in years. Who am I? What do I like? How do I like people to see me? Know me?

Maybe its like an old marriage? You've been together so long that you're so familiar with each other and just get each other. But when someone asks you their favorite flavor of warm tea, you stop and go, "You know... its been so long, I'm not sure anymore."



Ah well.
Here's to fun times!



Nice to meet you guys!

-Emerson
| | |
| --- | --- |
| Member Since: | Apr 10, 2019 |
| Last Login: | Apr 25, 2019 |
| Times Viewed: | 664 |
---
| | |
| --- | --- |
| Times Rated: | 125 |
| Rating: | 9.934 |
Rate this profile


---
ShadowedDragon
17:26
Apr 25, 2019

Amaranthine
14:26
Apr 25, 2019
Crowscat
02:25
Apr 25, 2019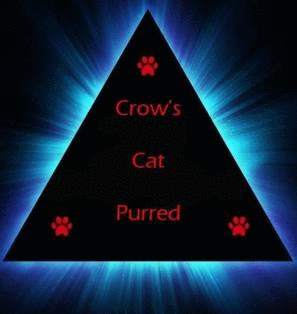 [
All Comments
]
REAL VAMPIRES LOVE VAMPIRE RAVE
Vampire Rave is a member of
Page generated in 0.1382 seconds.