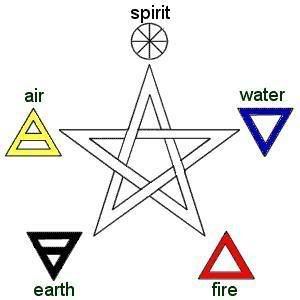 Salem Witch Trials of 1692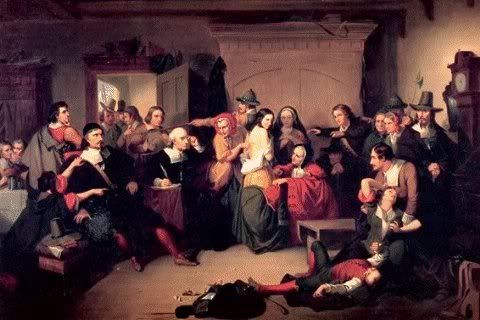 About the Trials
During February 1692 and May 1693, the Salem Witch Trials were a series of hearings before local magiastrates. The hearings were trials for people who had been accused of witchcraft. They took place in Essex, Suffolk and Middlesex counties of colonial Massachusetts. This episode in history can teach us the dangers of accusations, religion, political invasion and deviations from the law.

The Salem Witch Trials did not only occur in Salem. In 1692, the preliminary hearings occurred in several towns across the province: Salem Village, Ipswich, Andover and Salem Town. The trial conducted by the Court of Oyer and Terminer in 1692 in Salem Town. There were over 150 people arrested and imprisoned, with even more accused. The ones accused were not formally pursued by the authorities. There were a total of twenty-six people who in front of the court and were convicted. In 1693, the Superior Court of Judicature held in Salem Village, but also in Boston, Charlestown and Ipswich found only three convictions. Those three convictions were found in thirty-one witchcraft trials. The two courts convicted a total of twenty-nine people on the capital felony count of witchcraft. There was a total of fourteen woman and five men hanged. Giles Corey was the man who refused to enter a plea and he was crushed to death under stones in an attempt to make him speak his plea.
Salem Witch House (1642) Jonathan Corwin Picture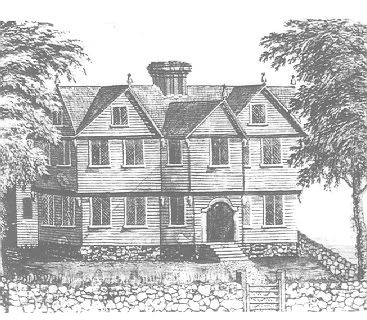 Time Line
Preceding the initial outbreak

1662

The behavior of several children in the home of the Goodwin family in Boston results in the accusation, trial and execution of their Irish washerwoman, Goody Glover, for witchcraft.

1688

Cotton Mather publishes "Memorable Providences, Relating to Witchcrafts and Possessions", which includes his account of the Goodwins and Glover.

1689

November: Samuel Parris is named the new minister of Salem. Parris moves to Salem from Boston, where Memorable Providences was published.

1691

October 16: Villagers vow to drive Parris out of Salem and stop contributing to his salary.

Formal Prosecutions

May 27: Phipps issues a commission for a Court of Oyer and Terminer and appoints as judges John Hathorne, Nathaniel Saltonstall, Bartholomew Gedney, Peter Sergeant, Samuel Sewall, Wait Still Winthrop and Lieutenant Governor William Stoughton.

May 31: Hathorne, Corwin and Gednew examine Martha Carrier, John Alden, Wilmott Redd, Elizabeth Howe and Phillip English. Alden and English later escape from prison and do not return.

June 8: Bridget Bishop is the first to be tried and convicted of witchcraft. She is sentenced to death.

June 8: Eighteen year old Elizabeth Booth shows symptoms of affliction by witchcraft.

June 10: Bridget Bishop is hanged at Gallows Hill. Following the hanging Nathaniel Saltonstall resigns from the court and is replaced by Corwin.

June 15: Cotton Mather writes a letter requesting the court not use spectral evidence as a standard and urging that the trials be speedy. The Court of Oyer and Terminer pays more attention to the request for speed and less attention to the criticism of spectral evidence.

June 16: Roger Toothaker dies in prison.

June 29-June 30: Rebecca Nurse, Susannah Martin, Sarah Wildes, Sarah Good and Elizabeth Howe are tried, pronounced guilty and sentenced to hang.

July 19: Rebecca Nurse, Susannah Martin, Elizabeth Howe, Sarah Good and Sarah Wildes are hanged at Gallows Hill.

August 5: George Jacobs Sr., Martha Carrier, George Burroughs, John Willard, and John and Elizabeth Proctor are pronounced guilty and sentenced to hang.

August 19: George Jacobs Sr., Martha Carrier, George Burroughs, John Willard and John Proctor are hanged on Gallows Hill. Elizabeth Proctor is not hanged because she is pregnant.

August 20: Margaret Jacobs recants the testimony that led to the execution of her grandfather George Jacobs Sr. and George Burroughs.

September 9: Martha Corey, Mary Easty, Alice Parker, Ann Pudeator, Dorcas Hoar and Mary Bradbury are pronounced guilty and sentenced to hang.

Mid-September: Giles Corey is indicted.

September 17: Margaret Scott, Wilmott Redd, Samuel Wardwell, Mary Parker, Abigail Faulkner, Rebecca Earnes, Mary Lacy, Ann Foster and Abigail Hobbs are tried and sentenced to hang.

September 19: Sheriffs administer Peine Forte Et Dure (pressing) to Giles Corey after he refuses to enter a plea to the charges of witchcraft against him. After two days under the weight, Corey dies.

September 22: Martha Corey, Margaret Scott, Mary Easty, Alice Parker, Ann Pudeator, Willmott Redd, Samuel Wardwell and Mary Parker are hanged. Giles Corey is pressed to death. Dorcas Hoar escapes execution by confessing.

October 3: The Reverend Increase Mather, President of Harvard College and father of Cotton Mather, denounces the use of spectral evidence.

October 12: Governor Phipps writes the Privy Council of King William and Queen Mary saying that he has stopped the proceedings and referring to "what danger some of their innocent subjects might be exposed to, if the evidence of the afflicted persons only did prevail," i.e., "spectral evidence."

October 29: Phipps prohibits further arrests, releases many accused witches and dissolves the Court of Oyer and Terminer.

November 25: The General Court establishes a Superior Court to try remaining witches.

1693

January: 49 of the 52 surviving people brought into court on witchcraft charges are released because their arrests were based on "spectral evidence."

Aftermath

1700

Abigail Faulkner, Sr. requests that the Massachusetts General Court reverse the attainder on her name

1706

Ann Putnam Jr. stands before her church and offers an apology for her part in the witch trials.
Trial of Rebecca Nurse Picture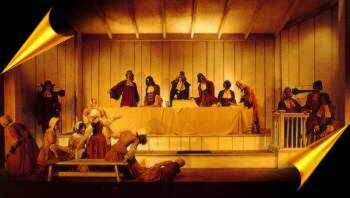 The Events Unfold
In Salem Village in 1692, Betty Parris, age 9, and her cousin Abigail Williams, age 11, the daughter and niece (respectively) of Reverend Samuel Parris, began to have fits described as "beyond the power of Epileptic Fits or natural disease to effect" by John Hale, minister in nearby Beverly. The girls screamed, threw things about the room, uttered strange sounds, crawled under furniture, and contorted themselves into peculiar positions, according to the eyewitness account of Rev. Deodat Lawson, a former minister in the town. The girls complained of being pinched and pricked with pins. A doctor, historically assumed to be William Griggs, could find no physical evidence of any ailment. Other young women in the village began to exhibit similar behaviors. When Lawson preached in the Salem Village meetinghouse, he was interrupted several times by outbursts of the afflicted.

The first three people accused and arrested for allegedly afflicting Betty Parris, Abigail Williams, 12-year-old Ann Putnam, Jr., and Elizabeth Hubbard were Sarah Good, Sarah Osborne, and Tituba. Sarah Good was poor and known to beg for food or shelter from neighbors. Sarah Osborne had sex with her indentured servant and rarely attended church meetings. Tituba, as a slave of a different ethnicity than the Puritans, was an obvious target for accusations. All of these outcast women fit the description of the "usual suspects" for witchcraft accusations, and no one stood up for them. These women were brought before the local magistrates on the complaint of witchcraft and interrogated for several days, starting on March 1, 1692, then sent to jail (Boyer 3).

Other accusations followed in March: Martha Corey, Dorothy Good (mistakenly called Dorcas Good in her arrest warrant) and Rebecca Nurse in Salem Village, and Rachel Clinton in nearby Ipswich. Martha Corey had voiced skepticism about the credibility of the girls' accusations, drawing attention to herself. The charges against her and Rebecca Nurse deeply troubled the community because Martha Corey was a full covenanted member of the Church in Salem Village, as was Rebecca Nurse in the Church in Salem Town. If such upstanding people could be witches, then anybody could be a witch, and church membership was no protection from accusation. Dorothy Good, the daughter of Sarah Good, was only 4 years old, and when questioned by the magistrates her answers were construed as a confession, implicating her mother. In Ipswich, Rachel Clinton was arrested for witchcraft at the end of March on charges unrelated to the afflictions of the girls in Salem Village
Hanging of George Burroughs Picture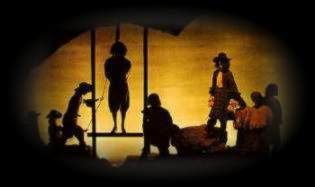 People Executed