VAMP BOX

: Initializing the room...


11:54:41 - Apr 24 2017





| Rules | History |

EroticTails
Sire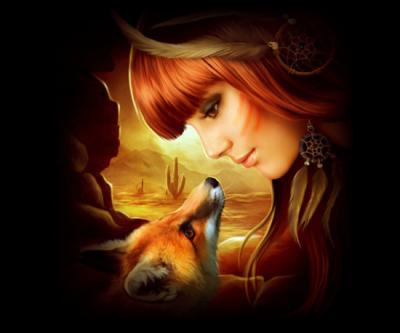 When will you stop abusing ur kids to be on here Inked

Set at 15:49 on April 12 2017

| | |
| --- | --- |
| WHAT EROTICTAILS IS DOING | |
Quote:
Writing in the boxes was done by RiotousRequiem...Thank You Hun

Every morning she wakes up before him. Kisses his cheek and pulls the covers back up over him. She takes a shower, dries, and styles her hair. She grabs her headband and slides it in place. She smiles in the mirror as she adjusts her fox ears on the headband. Does her make up and gets dressed as scantily as possible. Last pieces of the wardrobe. Her tail and her paw gloves.
Let me be the first to welcome you inside my profile. Now onto the formalities shall we...My name is Catelyn. I prefer to be called Cat but I do respond to Kitty, Kitten, and a few select other names but that is my choice to decide what I will answer to. I ask you to use either my name or the pet names listed on above, if you think using something else is a brilliant idea you will come to find out behind my eyes lurks a bitch with a foul temper. I am not above collecting body parts as a reminder of disrespect shown towards me. This will be the first and only warning on this issue. By the way I am not single as to who I am with it doesnt matter. Thats my business not yours.






I am your basic little goth girl with the heart of an emo.. I am your basic outcast which didn't phase me I actually despise the human race. I am a strong willed individual and I will not hesitate to speak my mind. I have a foul temper and I tend to try to hide my temper but when it does show off it usually means run. I have a twisted sense of humor also...yes I am the type of person to laugh at someone bleeding out but do not mistake this for I am cruel person I actually have a heart of gold and this feature tends to get me hurt and used a lot. I am the type of person who cares more about other people than myself.





When it comes to a lot of profiles if you truly pay attention they are covered in beautiful women. So with this being said I am a very proud bisexual woman. I do not hide this. I tend to be more attracted to men over females. I guess I am picky which is not an issue. I do not hide my sexuality so if you have a problem this fact about me tell someone who cares. This is not a formal invitation for all the creeps and slime balls of this website to attempt to crawl up my ass. I do not mind helping you with self-mutilation. Your balls or tits will look nicely in a jar above my fireplace. Yes I am a sadistic little bitch that gets off on the pain of others in some cases. Since people cant mind their own business....



Now lets discuss my interests shall we...I have a big heart for music....my favorite genres are Heavy Metal and Rock....I do listen to Rap, R&B, and other types of music. I do not listen to gospel so dont ask. I do love to read favorite Author is Edgar Allen Poe...favorite pieces is The Cask of Amontillado and The Raven. I love to write and I normally major in Horror Short Stories and Poetry. My biggest passion is graphic design....as you can tell by my profiles. Lastly I adore animals but I hate birds, fish, and cats. I own two little ferrets. Nami and Nado have been there for me in ways most humans havent been.




She bounds down the stairs and gets her food and water dishes. Sets them on the floor in the kitchen and bounds back up stairs crawling into the bed and nosing her Master to wake him up. She purrs as he sleepily pets her back and gets up. He walks down stairs and fills her bowls so she can eat. He reads the paper as she kneels on her hands and knees eating and drinking. She comes over after she's done with her leash in her mouth and nudged him. He hooks the leash and walks her outside into the yard for some exercise.
Within this world the best advice I can ever offer anyone is nothing is ever is as it appears to be....and well I am the best example of that I can give you. On this website I have a nasty rep because of drama whores but not the point. I am your basic bad ass little freak. I know you are confused by that so let me explain...I love Bondage more than most people actually this is something I can not function without. So before you even ask I adore BDSM and yes I live within the lifestyle. I will break down exactly what I am within the lifestyle within the information to come...so strap yourself in you are in for a wild ride.




Lets start with the basics shall we...I am a Switch which by definition is a person who is both Dominant and Submissive. I take a Dominant stance mainly towards other females which in most cases would explain my name AlphaBitch because I am a very primal person. I dont mind playing with females but I will never submit to one. I submit only to males who earn my respect through helping me grow as a person. Through honesty, loyalty, and respect this lifestyle is possible. I will never say things are easy couple within this lifestyle fight just like normal couples.







My Dominant side is very tricky to explain. I fall under the label of Mental Primal Sadist. Which means I hold tight to my animalistic urges and senses to whip and fuck with the mind of those under my spell. I live for different forms of torture. I do have a strong love for the pain of others....in a sense the pain those I play with show is a gift that only I can earn. Through respect and guidance. I do have a profile dedicated to this side...the name is AlphaBitch. So feel free to visit I wont bite much.







My Submissive side is where I feel more at home. I break down into a few different types of Subs but we shall focus on my main types. I am a pet as you can tell by my name on this profile. My inner animals are the fox, the wolf, and the panther. Each are on this profile. Now the other stance would be my little one...this side is more of a kid at heart. I love cartoons, coloring, and stuffies. This side I try to hide the most because of how people look at those with this stance. My best friend right now is a stuffed panda named Dumpling.







On to the fun stuff what do I love within the lifestyle. Well my favorite kinks are rope play, pet play, sensory deprivation, and cage and confinement. I know this is probably not what you expected to hear. Well too bad. I would rather have rope over sex to be honest....to restrict as the rope circles the body is pure heaven...then add a zentai suit and its game fucking over. I am a huge ass puddle barely able to speak English. These kinks are a few that I can never be without. On side note I am a collared Switch and I belong to AdoptionCenter. I refuse to suppress myself for anyone if one does that they are not truly happy only pretending.






A few people have asked me what does this lifestyle mean to me. Well this is very simple. Within this lifestyle I can be me. I dont feel like an alien where I dont have a home. Now with a great Dominant beside me I stand to learn and grow more as a person than I could living outside the lifestyle. I fully believe a collar takes time to earn because it takes trust to fully be there before someone is gifted one. I also believe honesty is the most important thing...If you cant be honest to your loved ones then you dont belong within this lifestyle. This entire lifestyle is about acceptance and expression not lying to get ahead or deceiving a spouse. Its beautiful if you take the time to build it right.








This is the perfect life for a pet. The end of the day comes and she's walked back inside fed, bathed, and put to lounge about in her pet bed. Her ears and tail now back in their box. Her clothes now nothing but one of her Masters shirts. She passed out holding a squeak toy ready to repeat the next day as the same before. Such is the life of a happy pet. Now let's see what she does next...
Profile Created: Sep 06 2010

Last on: April 24 2017 at 04:50 BST

Times Viewed: 17884

---
| | |
| --- | --- |
| Times Rated: | 359 |
| Rating: | 9.956 |
Rate this profile
---





19:37:50
Apr 21 2017
| |





07:15:11
Apr 18 2017
| |
[
All Comments
]