D.A.A.D. = Dark Alternatives Against Discrimination on FaceBook
http://vampirefreaks.com/Vampyrian_Trance
https://twitter.com/Vampyrian
http://vampirefreaks.com/cult/Gothic-Industrial-Gravers
https://www.facebook.com/Vampyrian.Rev.JP
https://www.facebook.com/in.Vampyrian.Trance
Vampyrian Trance Playlist: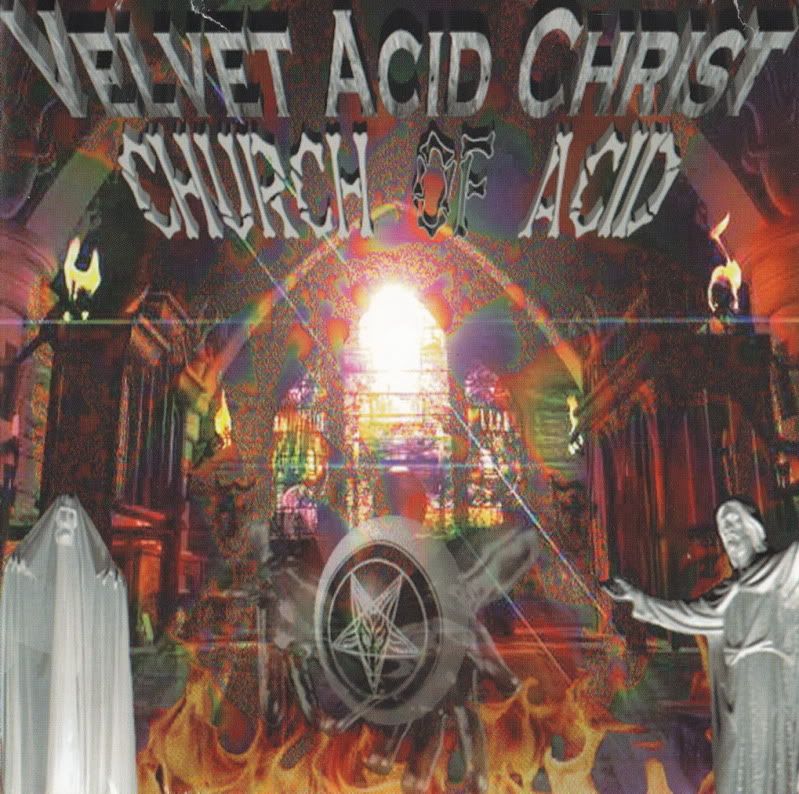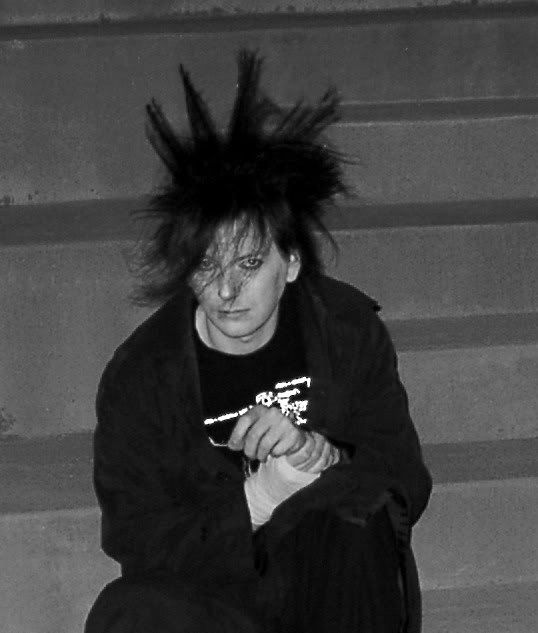 I am actually JP Vampyrian: https://www.facebook.com/pages/JP-Vampyrian/312935425493785

I do not consider myself man, woman, human, or any other type of animal. I have shed that part my outer self like the red dragon; I am JUST "Vampyrian"

I am a "Vampyrian" Geeky, Vampyre, Rivethead, Traditional, Hippie Goth, Vegetarian" AKA theUVUP and Pansexual. I am the founder of Vampyrian TempleUVUP Since Dec. 18th 2003 as well as Vampyrian Trance. I have been in the gothic community since the first Outland (mid 90's) as well as an very active participant of the Vamp community since 2000. I am mostly just active with my music, writing, going out, TempleUVUP and helping others with out fear of being judged and put in a box in Alternative Counseling for Alternative People: https://www.facebook.com/groups/ACFAP/ - as well as only a few other sites and networks. I am the Vampyrian Rev. and founder of Vampyrian TempleUVUP (I DO WEDDINGS) since I started it December 18, 2003. I am also an Empath & Proud Phreak in Central, Ohio. I LOVE MUSIC, clubbing, and dancing...

I now consider myself a Spiritual Energy Dancer which means I feed on the energies around me best while dancing. Dancing to me is when I am at my most spiritual state and it is easiest for the energies to come to me. Even listening to music adds in this as well. I now understand that every one of us has our own unique way or method of feeding; this may be why there are so many ways and methods of feeding.

IT'S LIFE THAT I INGEST

***My addiction's are my herbal tea's and clove's!***

LOOKING FOR DONORS, FRIENDS AND VAMPIRES TO ADORE...
LET ME DRINK YOUR ENERGY...
I am starving here in a dead land…

EMAIL: theuvup@templeuvup.org
vampyrian@live.com
vampyrian-trance@gmail.com

YIM: theUVUP@yahoo.com




..

..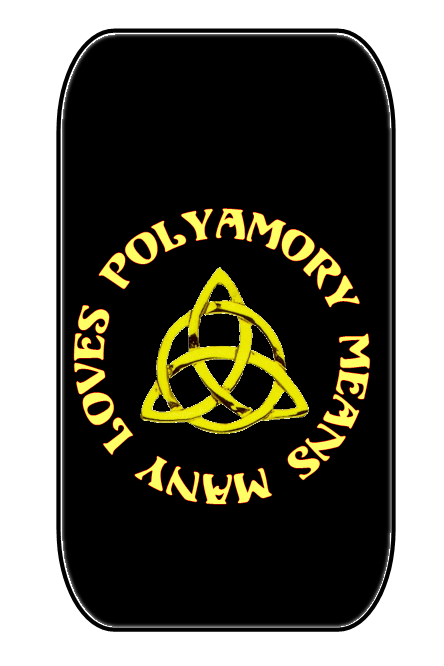 http://fetlife.com/users/773065

http://www.scribd.com/theUVUP

http://www.scribd.com/VampyrianTrance


The simple Definition of Vampyr is one who needs energy (LIFE FORCE) because our bodies don't have enough for our soul as we have a higher energy metabolism. We take it through the blood (some of the life force/soul or human energy is in the blood) or by the taking of it directly if we are strong enough. Most Vampyres are tired and drained when alone but are usually hyper and often have high anxiety; we feel extremely hyper and powerful when around large crowds…

My Interests:


Vampire Rave
http://www.vampirewear.com
VAMPYRE LINKS:





My Interests are:

BLOOD, Vampyres, PAGANISM, Vampyrism, Vampire Erotica, SEKHMET, Industrial, GOTHIC, German EBM, BEAUTIFUL PALE SKIN, INKUBUS SUKKUBUS, Robert Smith, NIN, HERBS - Magick, THE HAMILTONS, QUEEN OF THE DAMNED, PHANTOM OF THE OPERA, DRACULA, PERCUSSION, LAYLA (MY DARK MOTHER), HECATE, FREYA, ANUBUS, SET, DEMON UNDER GLASS, Tim Burtin, Bela Lugosi, Edward Scissorhands, Edgar Allen Poe, Christopher Walken, Rocky Horror Picture Show, Interview With The Vampire, Nightmare Before Christmas, SADISM, SAMHAIN, Halloween, Eyeliner, Gothic Fashion, Synthesizers, SINGING, PERFORMING, David Bowie, Christian Death, BELLA MORTE, Dead Can Dance, Musicals, Safety pins, Buttons, My Scottish German Heritage, Psychic Abilities, Energy, Hearses, UK, Christina Ricci, Sharp objects, Dancing, Norse Celtic Mythology, Cats, JOHNY DEPP, Prince, Necks, Breasts, Tantra, Empathic, Reincarnation, Theology, Lyrics...

Favorite Music:

Skinny Puppy: Testure: The Evil of Vivisection (animal testing)

Skinny Puppy's Testure Röpke | MySpace Video

Velvet acid Christ: Dead Flesh

Blutengel - Dancing In The Light

Out Of Line Music | MySpace Music Videos


MY FAVORITE MUSIC:

DARK TRANCE! - EBM - INDUSTRIAL - GOTH - DARK ELECTRONIC - TRANCE - GOTH INDUSTRIAL - DRUMMING - PERCUSSION - DARK DANCE...

My Idols are Layla (Lilith - Lilitu), Bryan Erickson of Velvet Acid Christ, Johan van Roy of Suicide Commando, Robert Smith of The Cure, & Candia of Inkubus Sukkubus. My fictitious Idols are The Phantom of the Opera, The Vampire Lestat, Hannibal Lector, George From the TV show Blood Ties, and the original Eric of True Blood before Godrick as well as Sookie got a hold of him but there is some hope still but I preferred him before...

I hope to meet other real Vampyres, "safe" energy as well as blood donors, Pagans, Goths, & others interesting and like myself...

MY TOP FAVORITE BANDS ARE: VELVET ACID CHRIST, SISTERS OF MERCY, DANCE OR DIE, INKUBUS SUKKUBUS, THE CURE, SKINNY PUPPY, OLD BLUTENGEL, and SUICIDE COMMANDO. After that I also like: WUMPSCUT, SISTERS OF MERCY, ALIEN VAMPIRES, CombiChrist, Beborn Beton, WOLFSHEIM, Nine Inch Nails, DEAD CAN DANCE, BELLA MORTE, CHRISTIAN DEATH, ALIEN SEX FIEND, THEATRES DES VAMPIRES, SAMHAIN, FLESH FIELD, DAS ICH, DAVID BOWIE, DAS ITCH, MISFTS, Suixie &The Banshees, PRINCE, LONDON AFTER MIDNIGHT, ECT...


HURT (NIN):

I hurt myself today To see if I still feel I focus on the pain The only thing that's real The needle tears a hole The old familiar sting Try to kill it all away But I remember everything What have I become? My sweetest friend Everyone I know Goes away in the end You could have it all My empire of dirt I will let you down I will make you hurt I wear this crown of shit Upon my liar's chair Full of broken thoughts I cannot repair Beneath the stains of time The feelings disappear You are someone else I am still right here What have I become? My sweetest friend Everyone I know Goes away in the end You could have it all My empire of dirt I will let you down I will make you hurt If I could start again A million miles away I would keep myself I would find a way...

MUSIC OF THE NIGHT:

NIGHT TIME SHARPENS, HIGHTENS EACH SENSATION...
DARKNESS STIRS AND WAKES IMAGINATION...
SILENTLY THE SENCES ABANDON THERE DEFENCES...
SLOWELY, GENTLY NIGHT UNFOLDS ITS SPLENER...
GRASP IT, SENCE IT...
TURN YOUR FACE AWAY FROM THE BLINDING LIGHT OF DAY...
TURN YOU THOUGHTS AWAY FROM COLD UNFEELING LIGHT
& LISTEN TO THE MUSIC OF THE NIGHT...
YOU WILL LIVE AS YOU HAVE NEVER LIVED BEFORE...
SOFTLY GENTLY, MUSIC SHALL CORES YOU...
HEAR IT, FEEL IT, SECRETLY POSSESS YOU...
OPEN UP YOUR MIND, LET YOUR FANTASIES UNWIND...
IN THIS DARKNESS THAT YOU KNOW YOU CAN FIND...
THE DARKNESS OF THE MUSIC OF THE NIGHT...
SO TRY TO TAKE IN THE EXTENT OF MY SIN...


IN DARKNESS MY HEART WAS WON!
You raise my hopes then you raise the odds...
You tell me that I dream too much...
I don't believe you anymore...
I don't believe you...
Never let it be said I was untrue...
I never found a home inside of you...

Never let it be said I was untrue...

I GAVE YOU ALL MY TIME...

Blutengel - Bloody Pleasures '01 LIVE



Blutengel - Bloody Pleasures '01 LIVE


InVisiGoth | MySpace Video



INKUBUS SUKKUBUS: Vampyre Erotica Live




Theatres Des Vampires - Lilith Mater Inferorum


blackthyra | MySpace Video



MORE by Sisters of Mercy – more love than I can get to hard to come by; harder to hold… Sisters of Mercy - More


V | MySpace Video

Favorite MOVIES:

WHAT IS LIGHT WITHOUT DARK? I AM A PART OF YOU ALL...

MOTHER NIGHT! FOLD YOUR DARK ARMS ABOUT ME. PROTECT ME IN YOUR BLACK EMBRACE...

FOR WHAT IS LIGHT WITHOUT DARK? I AM A PART OF YOU ALL...

LIFE FORCE - THE HAMILTON'S – MARTIN - DAWN (more realistic vamp movies), THIRST (1979) (At least the Vampires let the humans have pleasure as they feed from them unlike humans as they torture there food; however I do disagree with forced awakening), PHANTOM OF THE OPERA, AVATAR, DRACULA, QUEEN OF THE DAMNED, DRACULA 2000, The PERFECT CREATURE, VAMPYRES, ULTRAVIOLET, NOSFERATU, VAMPIRES, DEMON UNDER GLASS, LEGEND, EDWARD SCISSORHANDS, THE LOST BOYS, INTERVIEW THE VAMPIRE, CANADIAN BACON, ED WOOD FILMS, THE DARK HALF, ALL MOVIES FEATURING HANNIBAL LECTOR, THE ADDAMS FAMILY, THE ADDICTION, THE ROCKY HORROR PICTURE SHOW, CORPSE BRIDE, NIGHTMARE BEFORE CHRISTMAS, VAMPIRE JOURNALS, V FOR VENDETTA, VAMPIRE INTERVIEWS, the ADDICTION, DOGMA, CLERKS (both), BILLY MADISON, WHITE ZOMBIE, SID and NANCY, ALMOST ANYTHING BY MICHEAL MOORE, CRADLE OF FEAR, EMBRACE OF THE VAMPIRE, THE JERK, SOUTH PARK THE MOVIE, PURPLE RAIN, ECT...

TELEVISION:

I DON'T LIKE MANY NEW SHOWS. I LIKED ANGEL, FOREVER KNIGHT, GATES, BLOOD TIES, and the ADDAMS FAMILY. Only things new I like are I DON'T LIKE MANY NEW shows the only things new I like now are TRUE BLOOD, LOST GIRL, Supernatural, HANNIBAL, VIKINGS, AND BATES MOTEL...

Favorite Books:

OUR VAMPYRIAN SHADOW BOOK: BEGINNINGS IS AVAILABLE BY CLICKING ON HERE OUR OTHER VAMPYRIAN BOOKS ARE AVAILABLE BY CLICKING ON HERE
I read most stuff ON VAMPIRISM, PAGANISM, CULTURES, and BELIEFS. Vampires among us, Psychic Vampire Codex, Vampire Ritual Book, Books By Michael W. Ford, the Satanic Bible, the Gnostic Bible, Paganism and Witcraft for dummies. I LOVE TO LEARN ABOUT NEW BELIEFS AND CULTURES...