THE SUN

New York City, USA:
Sunrise is at: 7:53 AM
Sunset is at: 5:32 PM


London, England:
Sunrise is at: 8:33 AM
Sunset is at: 5:01 PM


Moscow, Russia:
Sunrise is at: 9:22 AM
Sunset is at: 5:10 PM


Sydney, Australia:
Sunrise is at: 5:39 AM
Sunset is at: 7:44 PM


Tokyo, Japan:
Sunrise is at: 7:25 AM
Sunset is at: 5:30 PM


THE VR STORE




90% cotton 10% polyester crew neck fleece sweatshirt by Champion. 9.7 ounce, V notch collar with red contrast raglan sleeve. Full athletic fit with embroidered "C" logo (Champion) on left sleeve.

This is one of the highest quality sweatshirts available on the market. The unique color pattern really stands out.

The VR logo is centered and measures about 7 inches square.

As with all VR apparel, the logo is embroidered. Embroidery is a far superior lettering method when compared to silk screening.


NikkiAidyn
Superior Sire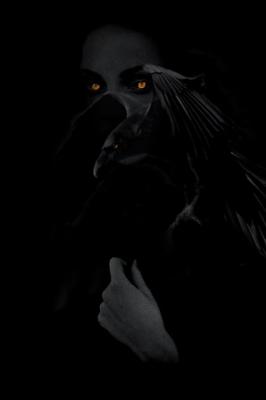 ~ Im taken and happily in love; He is everything I ever wanted or wished for and will forever be my other half. ~

Besides this, I have 4 other profiles and I'm here to level and work in covens and mentorships on them.. I feel that writing about myself here is moot, the quotes below more than express who I am. But, if you want to speak to me, feel free to message.





"When you think yours is the only true path you forever chain yourself to judging others and narrow the vision of God. The road to righteousness and arrogance is a parallel road that can intersect each other several times throughout a person's life. It's often hard to recognize one road from another. What makes them different is the road to righteousness is paved with the love of humanity. The road to arrogance is paved with the love of self."
― Shannon L. Alder



"A base man is that common lover who loves the body rather than the soul; for he is not lasting since he loves a thing not lasting. For as soon as the flower of the body fades, which is what he loved, 'He takes to the wing and away he flies,' and violates any number of vows and promises; but the lover of a good character remains faithful throughout life, since he has been fused with such a lasting thing.." -Symposium



Art includes everything that stimulates the desire to live; science, everything that sharpens the desire to know. Art, even the mo st disinterested, the most disembodied, is the auxiliary of life. Born of the sensibility, it sows and creates it in its turn. It is the flower of life and, as seed, it gives back life. Science, or to use a broader term, knowledge, has its end in itself, apart from any idea of life and propagation of the species. Intelligence, that sublimation of the sensibility, that organ of the need to know, is sterilized sensibility. To know, and to know still more--the instinct for knowledge is insatiable, because the subject of knowledge is limitless.
-Rémy De Gourmont




"The most beautiful thing we can experience is the mysterious. It is the source of all true art and science. He to whom the emotion is a stranger, who can no longer pause to wonder and stand wrapped in awe, is as good as dead —his eyes are closed. The insight into the mystery of life, coupled though it be with fear, has also given rise to religion. To know what is impenetrable to us really exists, manifesting itself as the highest wisdom and the most radiant beauty, which our dull faculties can comprehend only in their most primitive forms—this knowledge, this feeling is at the center of true religiousness."
― Albert Einstein



Profile Created: Jan 09 2012

Last on: November 25 2015 at 22:14 UTC

Times Viewed: 52576

---
| | |
| --- | --- |
| Times Rated: | 1443 |
| Rating: | 9.87 |
Rate this profile
---
Nice background




18:44:19
Nov 25 2015
| |




Please add and favor will return




09:14:09
Nov 22 2015
| |





03:19:57
Nov 22 2015
| |
[
All Comments
]
NEWS



22:33:07
Aug 03 2013


The honor system has been revised. Notable changes:

- Premium Members can hide honor comments.

- Honor and comments are auto-cleared after 30 days.

- Anonymous honor comments can be seen by Admins.

For a full overview of the honor system, see the Honor FAQ. Links are at the base of all honor pages.

More News...