THE SUN

New York City, USA:
Sunrise is at: 7:16 AM
Sunset is at: 6:04 PM


London, England:
Sunrise is at: 7:37 AM
Sunset is at: 5:51 PM


Moscow, Russia:
Sunrise is at: 8:16 AM
Sunset is at: 6:11 PM


Sydney, Australia:
Sunrise is at: 6:05 AM
Sunset is at: 7:15 PM


Tokyo, Japan:
Sunrise is at: 6:54 AM
Sunset is at: 5:57 PM


THE VR STORE




5.8 ounce 100% preshrunk ringspun combed cotton ladies crew neck T-shirt by Bella. 1x1 baby ribbed knit. Side-seamed, 3/8 inch binding on neck and sleeves, and a cover stitched hemmed bottom. Custom contour fit.

The VR logo is centered and measures about 5 inches square.

As with all VR apparel, the logo is embroidered. Embroidery is a far superior lettering method when compared to silk screening.

These shirts run small. Ladies sizing.


NikkiAidyn
Superior Sire

Quote:
"Trust your heart if the seas catch fire, live by love though the stars walk backward." -E.E Cummings


Welcome to my abode. I am Nikki Aidyn, or rather, AliveinDeath.

I am happily married and in love with my Blaze ♥. I am eternally bound to him, he is my light. I used to walk this earth truly begging the stars at night, begging anyone that could maybe hear my thoughts to bring me the one person I was meant to be with. Ever since he has come into my life, I have felt complete and I will love him forever and always for making me feel this way.

I was born on base in the Mojave Desert and have always felt connected to the Earth, Stars, and Universe as a whole. Since I was young, I have traveled to visit family in Europe and Iowa, as well as living in Alaska and having traveled most of the U.S.(my dad was in the military). Throughout all these trips, more become apparent to me; the biggest realization.. well, that realization is that you can go anywhere with your family or people you care for, but no matter where you go with whom, or doing no matter what, it doesn't fill your heart like the One you are supposed to spend eternity with.




Many have described me as an ancient, or timeless 'soul' or being. These thoughts hold meaning, more than I can purposefully try to explain on my own, yet I strive and swim against currents to still become better of myself and of the web of existence. I am an eternal seeker of truth and knowledge. Idleness I have only in repose, yet my soul forever seeks further. I can't know, nor experience enough in this lifetime, nor any other.. I would never ask for anything else.


I'm a person of many contradictions and different qualities-there are many facets to my personality.. I'm reckless and wild, raised by the wolves among sheep. I'm a lover and a fighter who will fight to the death for all I believe in and love. Incredibly independent, I feel most alive trekking through the woods under a full moon.. or perhaps lonely underneath the stars debating with them about everything under the heavens. I've always been the one to walk on the path least tread upon..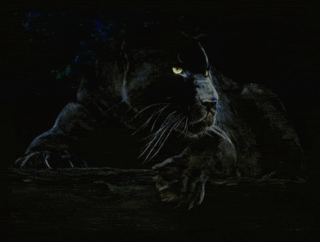 I'm the best and worst thing that could happen to you, and you can either love me or hate me, it's not up to me. I am what I am, we all are..
I am exceedingly accepting of others, but I will lash out when I feel as if I'm provoked. If you know how to "sing" with me I will dance with you.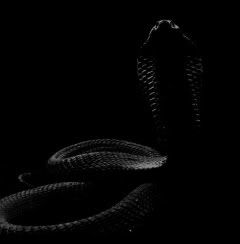 My spirituality is as eccentric and of variety as this country I live in, yet further. I have always ran with wolves and been a seeker- I always will be. Along my journeys, I have gained allies of degrees beyond human measure and logic. I run the ways of the feral path when need be, but I still explore the best of these ways.

I am, admittedly, a haunted soul, bringing with myself a whole lifetime of pain and lonesomeness.
I am not here for attention, nor glory.. I'm not here to proclaim false power when I level up. These are trivial things.

I am here for mutual minds of sound interest. I am here for those that are kin to me. Those that remember the stars and our origins.

My friends are my greatest treasures, so I run for them.
Friendship is, above all, the greatest of forms in this place. True bonds are what holds meaning in life; they are sacred.





All fools will be dealt with. I can assure you that it won't be from blocks alone. I have a fiery spirit that no one can break, as well as my honor for who I am will never fade.



Proud CM of



Proud Alliance Master of



"A base man is that common lover who loves the body rather than the soul; for he is not lasting since he loves a thing not lasting. For as soon as the flower of the body fades, which is what he loved, 'He takes to the wing and away he flies,' and violates any number of vows and promises; but the lover of a good character remains faithful throughout life, since he has been fused with such a lasting thing.." -Symposium



Art includes everything that stimulates the desire to live; science, everything that sharpens the desire to know. Art, even the mo st disinterested, the most disembodied, is the auxiliary of life. Born of the sensibility, it sows and creates it in its turn. It is the flower of life and, as seed, it gives back life. Science, or to use a broader term, knowledge, has its end in itself, apart from any idea of life and propagation of the species. Intelligence, that sublimation of the sensibility, that organ of the need to know, is sterilized sensibility. To know, and to know still more--the instinct for knowledge is insatiable, because the subject of knowledge is limitless.
-Rémy De Gourmont



Guilt, the consequence of conscience, is what separates the goodly persons from the evil. -Drizzt; R.A. Salvatore



Additional Pictures
Profile Created: Jan 09 2012

Last on: October 23 2014 at 23:28 BST

Times Viewed: 47474

---
| | |
| --- | --- |
| Times Rated: | 1401 |
| Rating: | 9.87 |
Rate this profile
---





07:04:01
Oct 24 2014
| |





04:54:19
Oct 24 2014
| |
What you see in me is what you don't see... And what you don't is what I am.

10

If you would like to add me and favor my journal please do. Just shoot me a message so i may do the same in kind.





22:23:12
Oct 22 2014
| |
[
All Comments
]
NEWS



23:33:07
Aug 03 2013


The honor system has been revised. Notable changes:

- Premium Members can hide honor comments.

- Honor and comments are auto-cleared after 30 days.

- Anonymous honor comments can be seen by Admins.

For a full overview of the honor system, see the Honor FAQ. Links are at the base of all honor pages.

More News...