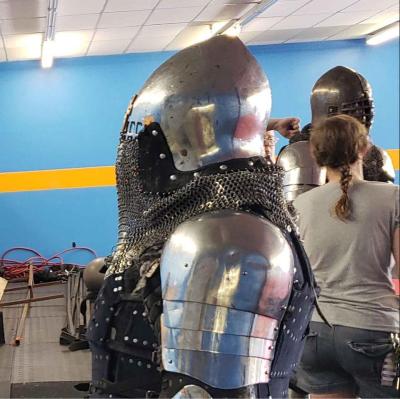 Lets see if my garb skills are still good!
Set at 17:12 on September 30, 2023

Quote:
Names Asher

Im not new here Ive been on this site for a very long time not so much these past few years but maybe I can change that, I'm 33 I have two cats Nocturne and Clover ( Avani pass away June 30th 2022), I work in medicare supplement health insurance, I am currently getting my head back on right so me and my Family can finally buy a home. I am polyamorous, Pansexual I prefer they/them but I honestly don't care. I do not put up with red flags nor those who think Serial killers ( real life ones ) are cute and "sexy" I play World of Warcraft along with other games I stream on twitch and I'm pretty open when you get to know me. I'll be updating this more later

Books I like to read
The Abhorsen Trilogy by Gartyh Nix
Sevenwaters Series by Juliet Marillier
The Black Jewels by Anne Bishop
The Darkangel Trilogy by Meredith Ann Pierce
The Doom Stone by Paul Zindel
Reef of Death by Paul Zindel

Music
Muse
Depeche mode
Rammstein
lady gaga
scotty sire
K/DA
hollywood undead
Glass animals
kate bush
ashnikko
boy epic

I also Larp under Amtgard - Emerald Hills - Duchy of Rebel's Keep My character is Cya She is a dragon born Barbarian I am just kinds starting to get in to everything I have been crafting alot and hopefully I can get a sewing machine I will be posting photos of events and outfits right now sadly they are amazon ones lol. I hope I can work toward my master hoods in:

-Rose: Awarded for service to the club not necessarily
related to an elected office. A first level Order of the
Rose indicates a very minor service to the club such
as picking up trash, while a tenth level Order of the
Rose could be comparable to providing consistent,
long-term service to the club

-Dragon: Awarded for demonstrating ability in the
arts of Amtgard. Performance, painting, sculpting,
photography, cooking, banners, artistically focused
garb, writing, acting, role-playing, etc. A first level
Order of the Dragon might be awarded for doing
a good reading of a non-original poetry piece. A
tenth level Order of the Dragon might be awarded
for writing and directing an excellent play for
entertainment at a large event

-Garber: Awarded for the creation of garb: Tabards,
pants, cloaks, gloves, sashes, pouches, etc. A first level
Order of the Garber might be awarded for creating
a simple, well-made pouch. A tenth level Order of
the Garber might be awarded for making themed,
elaborate and intricate garb for a group of people

-Owl: Awarded for demonstrating ability in
the construction sciences of Amtgard. Weapon
construction, armor construction, furniture, shoes,
belts, etc. A first level Order of the Owl could be
awarded for constructing your first legal and
functional sword. A tenth level Order of the Owl
might be creating a full suit of decorated and
articulated armor, or introducing critical new
technologies and construction advancements that
affect the group as a whole

In hopes to get knight hood in serpent: A player may be eligible for Knight of the Serpent
after obtaining Masterhood in Owl, Dragon, or Garber. My Knight is Nim and Yawp and I hope in the next few weeks I can get to be her Shieldmaiden and move up pretty quick!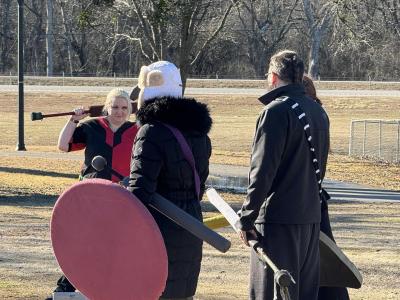 | | |
| --- | --- |
| Member Since: | Feb 16, 2007 |
| Last Login: | Nov 15, 2023 |
| Times Viewed: | 41,996 |
---
| | |
| --- | --- |
| Times Rated: | 1,227 |
| Rating: | 9.851 |
Rate this profile


---

GoddessBastet
21:51
Nov 08, 2023

AllHallowsEveNight
18:59
Nov 03, 2023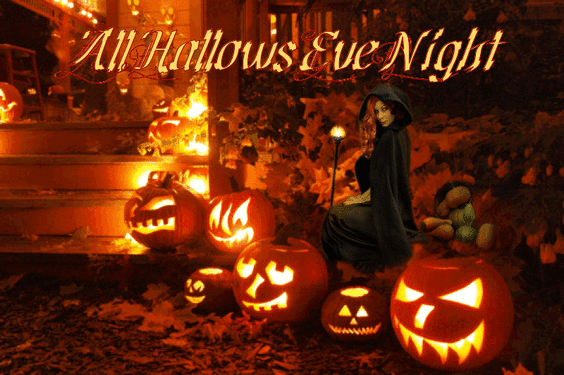 ThunderMoon
21:45
Oct 28, 2023
[
All Comments
]
NEWS



16:11:41
Jun 14 2021


I had to apply some security updates. I needed to take the site down for a few hours to complete everything. I did it in the middle of the night.. When hopefully, most of you wouldn't notice :)

More News...