ACM for Coven of the Ascended, Accepting members
Set at 18:19 on April 28, 2022

WHAT ABSINTHEANDBLOOD IS DOING
Websites
Quote:

"Someday, somewhere – anywhere, unfailingly, you'll find yourself, and that, and only that, can be the happiest or bitterest hour of your life."


Profile belongs to Theodora, I hop on to help out the coven this profile is in.



Welcome to my page .....
My name is Greyson, my friends and family call me Grey.
I'm a very introverted individual, love alone time, only sharing time with selective friends and family. I am happily taken by my wonderful funny girlfriend Jade. We broke up not long ago, after our breakup we realized we were better together than apart. Sometimes a breakup is necessary so you can see what your life is without that person. You appreciate them so much more : )
I am a student and pt worker. I love music of all kinds so any song can be playing on my profile, music and reading are a big part of my life.
LIKES :
Social psychology, music, art, Intellectual girls and friends, I recently started practicing Shinto, I now stay in touch with Kami pure spiritual energy. I am into music, reading, studying different cultures, global awareness and understanding art, home cooked meals, hanging with good friends, I have a passion for poetry and animals..... Things I Love.....> My girlfriend Jade and my band.

My Dislikes :
Cold pizza, road rage, running late for class, girls that tease, animal abuse, bad music, movies made from books, people who judge others when they have never walked in their shoes. preconceived assumptions, hot weather.


My favorite books :
The Book of Thoth: A Short Essay on the Tarot of the Egyptian, The Devil's Men: History's Most Powerful Sorcerers and their Spells, Dictionary of Ancient Deities, Ancient Egyptian Book of the Dead, Awakening Osiris, The book of Enoch anything about afterlife, .
Dr Seuss Green Eggs And Ham, The Story of Ferdinand, lame I know but a kid has to start somewhere.



Native Americans believe the dragonfly was actually once a dragon who was tricked into shape-shifting to the form of a dragonfly by a coyote. Once the dragon took the form of the dragonfly, it couldn't shift back.


I LOVE IMPERFECTION


"I am perfect in my imperfections, secure in my insecurities, happy with my choices, strong in times of weakness and beautiful in my own way. I am myself."

I am perfectly imperfect





Between the desire
And the spasm,
Between the potency
And the existence,
Between the essence
And the descent,
Falls the Shadow.

This is the way the world ends.
~~ T.S Eliot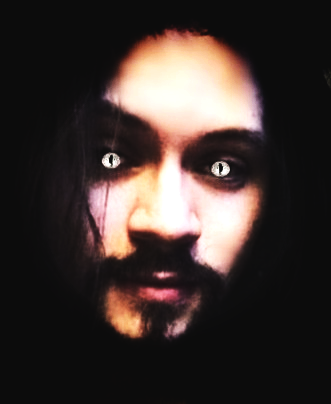 | | |
| --- | --- |
| Member Since: | Apr 09, 2017 |
| Last Login: | May 16, 2022 |
| Times Viewed: | 29,270 |
---
| | |
| --- | --- |
| Times Rated: | 1,094 |
| Rating: | 9.968 |
Rate this profile


---

NikkiAidyn
14:57
May 15, 2022

QueenZombiee
01:48
May 13, 2022
JUDGED by Superior Sire
QueenZombiee
Mistress of Horde of Zombies
Ayuna
19:40
May 11, 2022
[
All Comments
]
NEWS



16:11:41
Jun 14 2021


I had to apply some security updates. I needed to take the site down for a few hours to complete everything. I did it in the middle of the night.. When hopefully, most of you wouldn't notice :)

More News...