WELCOME!


Just a few notices/suggestions before reading my profile.

---


If my rating isn't a 10 then...please just message me so I can update it. :)

If your stamp stretches my profile page I will block you until it leaves my profile. I just don't like that it takes it off center, once your stamp leaves my page I will gladly un block you please do not take this personally. I will otherwise not block anyone.

I choose not to put pictures of myself on here for many reasons, the biggest ones being I don't think I should be judged based upon what I look like, and I don't feel like getting hit on by strangers.

I don't want to cyber with anyone, ever. Don't ask.

I really can't stand when people type like they never went to school, I can understand mistakes but if you are going to type like a degenerate just save me some time and trouble and don't bother sending me a message or comment.

I rate everyone tens, I don't expect the same, everyone also gets stamped by me, its a privilege and I will use it to its fullest extent. My reasoning for that is because I'm not here to cause drama, and it seems that people don't like being rated less then 10s, so give them what they want, I don't want to be involved in any kind of dispute between Vampire Rave members. But, my main reason is because to each his own. A profile is you, its yours, and its up to you to put on it what you wish too, who am I to tell you that you are wrong? That what you have isn't good enough? In certain cases I will rate some people a 1, but that is only if the person in question is suspended. If you can't follow the rules you shouldn't be here, they are easy to follow, find, and read. Do us all a favor and abide by them.

If you have somehow violated, VampireRaves TOS, or Rules in the VR manual I will report you to the appropriate Admin. And I will tell you what you might have done wrong. I will not down-rate you for it.

I do not revenge rate, and I will never down-rate you because I don't like you. Personal grudges have no place in a rating system, in my opinion at least.

Feel free to add, bite stalk, message me, and or favorite my journal, I however will not add anyone who is not a real friend of mine. :)


Please enjoy this play-list while you view my profile, the songs are all from the movie itself. I made a new play-list to ensure that all the songs work properly, and so that viewers can decide themselves whether they want to listen to it as they read.
You will not find any personal information on this profile it is a complete dedication to Repo! The Genetic Opera and my favorite character! Blind Mag (OBVIOUSLY!). See the Nav box below for a small description of the characters, movie, and music. If you are looking for information on myself you can talk to me or visit my alternate profile here:
Tessalyn
Hope you enjoy my profile and if you haven't seen the movie maybe this will inspire you to see it! It shouldn't contain any spoilers!
I'm the Group leader of the Doctor Who Group.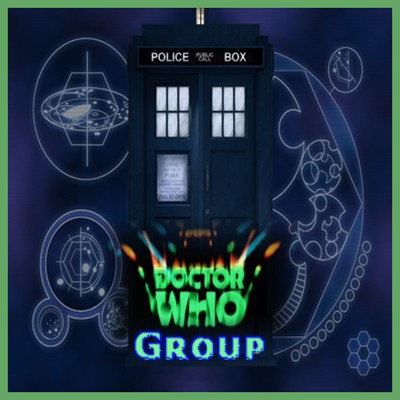 I'm a Captain AKA Assistant Group Master for the Star Trek Group.

Protection Stamps
---
Thanks to you for stopping by, don't forget to rate me! Add me if you'd like, stalk me, bite me (I will always return the favor!) and come again soon!
Bye Bye Now!