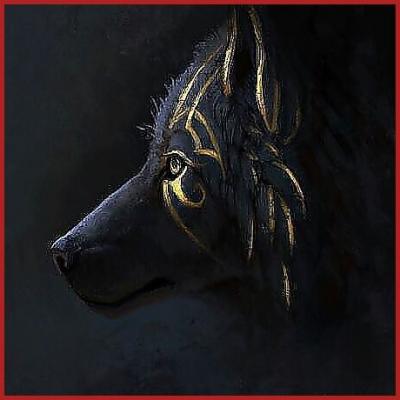 Master of the Coven of Hellhounds and Unknown Kindred taking inquires
Set at 17:46 on June 12, 2021

WHAT EARTHGRINDER IS DOING
Quote:

"When you look at the dark side, careful you must be. For the dark side looks back."


Welcome my friend. Walk with me to the next bend. Join me for a cuppa joe and we'll talk of magical adventures and hard journeys. Desolation, Salvation, Communication See the world passing by.
I am the chill whisper felt behind the ear in the hour before sunrise. I am the cold sweat dripping down your back. I am the monster under your bed pushing it up and down while you try to close your eyes under the sheets. I am a huge black wolf. The stuff that fills you with horror in your nightmares. The pounding you hear is my hammer against hell's anvil. The smoke you smell is from the pit I was thrown into long before you were conceived. I am the Unknown one that is in the distance running at you. "I am the shadow. I am the smoke in your eyes. I am the ghost that hides in the night." I want to scare the hell out of you. I am a tactical athlete and a writer, My purpose is the way of the warrior on an endless journey of self-mastery and service to others. My intention is to be courageous yet humble.
A big goal this year is to learn to walk a lay line with your help and the help of the goddess and god. My tribe has promised me protection and shielding from things what is wicked this way come.
More will be revealed as it is revealed to me... My ancestry is from an arcane time of death and rot, burned, drowned, and tortured."It matters not how strait the gate, How charged with punishments the scroll, I am the master of my fate, I am the captain of my soul." –William Henley said that in Invictus. My protector is the Black Wolf forever standing and teaching with me. My brother is the great owl, forever on my shoulder, watching, listening, waiting, and advising. My sisters whom I honor are Athena, Lilith, Morrigan, Hecate, and the moon.




Favorite things to do: Running in the Night with Shadow Warriors. Writing. Rucking at the witching hour.
Favorite Authors: HP Lovecraft, Stephen King, Mark Twain, Teddy Roosevelt, Bruce Lee, Marcus Aurelius
Favorite Colors Green and Black
Favorite Music: Everything
Mission: To live today as if it were my last. Momento Mori
Favorite Food: Raw bloody steak with vanilla ice cream.
Favorite Bands: Cream, Ultimate Spinach, Pink Floyd, early Grateful Dead, Roy Buchanan, Ghosts of Paraguay, Peter Green, Tor, Koan, Vargo, Trifonic, Asa...everything even what others like.
Favorite Drink: Vanilla Milkshakes, Cranberry juice on the rocks with a red cherry in it.
Favorite Sports Team: Golden State Warriors
Hobbies: Writer and Tactical Athlete




Charity: Burpees for Vets, Wounded Warrior, Navy Seal Foundation, Courage Foundation, Charity Challenges, Underground Railroad.
Status: Very Much Married--30 years Hooyah!!!
Likes: The Rain & Thunderstorms
Dislikes: Garbage is thrown in the street & careless muggles




Hey now, all you sinners
Put your lights on,
Put you lights on
Hey now all you lovers
Put your lights on,
Put your lights on

Hey now, all you killers
Put your lights on,
Put your lights on
Hey now, all you children
Leave your light on you better
leave your lights on

Because there's a monster living
under my bed
Whispering in my ear
There's an angel with a hand
on my head
She says I've got
nothing to fear

There's a darkness deep
in my soul
I still got a purpose to serve
So let your light shine,
into my home
God don't let me lose my nerve
Lose my nerve

Hey now, hey now,
hey now, hey now
Wo-eh hey now, hey now
hey now, hey now

Hey now all you sinners
Put your lights on,
Put your lights on
Hey now, all you children
Leave your lights on you
better leave your lights on

Because there's a monster living
under my bed
Whispering in my ear
There's an angel with a hand
on my head
She says I've got
nothing to fear
She says, Whooooo-ahha hey
la la, you shine like the stars
Whooooo-ahha hey
la la you shine like the stars
And fade away. ~ Santana




Proud Coven Master of





My Alliance






I am the Mentor of this Mentorship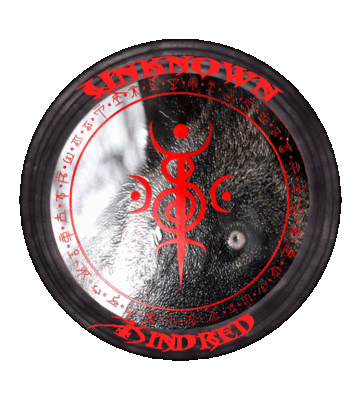 | | |
| --- | --- |
| Member Since: | Sep 02, 2011 |
| Last Login: | Jun 13, 2021 |
| Times Viewed: | 11,325 |
---
| | |
| --- | --- |
| Times Rated: | 663 |
| Rating: | 9.955 |
Rate this profile


---
KONA
00:18
Jun 11, 2021
Amandaj77
18:36
Jun 08, 2021

MutantGoth
04:04
Jun 06, 2021
[
All Comments
]