Blessed are the dead
Set at 02:15 on November 21, 2021

Websites
Quote:

I'll never go dancing no more 'Til I dance with the dead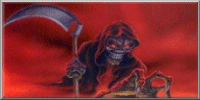 GREETING...A greeting from me would be a funny thing. I never actually greet people, I just come for them, and take them. I try to remain rather impersonal, actually. Just call it a facet of the job, or purpose of my very existence. I arrive, take what is mine, and then leave.

My job is beauty by simplicity...and that's the way I try to keep it. Nice. Neat. Simple. On to the next.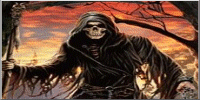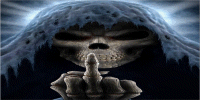 INTRODUCTION...Let me introduce myself, I reckon it is the proper thing to do. Although, once again, it is not something I am accustomed to due to the nature of my work.

What is a name? Just another label, due to ongoing need to characterize and personify everything that mortal man either does or does not understand.

Well, for me through the ages, there have been many names attached to my presence. The Grim Reaper, Angel of Death, Azrael, Thanatos, Chronos, and Shinigami are just a few. It all depends on when and where you hail from. Different civilizations and religions have different names for me.

Personally I prefer Death. Just like my work...it is clean and simple.





CREED...Who and what am I?....I am an immortal, I am forever. I am everything, I am anything, I am automatic. I am the end, I am the beginning of something new. Or is it just nothing? Nonexistence?

This I cannot and will not reveal. All that I can reveal to you is...that at the end, I am always there. It is your fate to discover. I am simply a means to an end.





JUDGEMENT...I do not judge. Good, evil, anything in between...I claim all men in the end. One is just the same as the other. You are all mortal, you all will befall me...Death.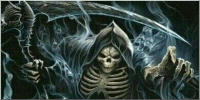 NEUTRALITY...I strongly dislike being characterized, and stereotyped as evil, satanic, or dark. I am completely neutral as I stated earlier...I come for you all in the end. It doesn't matter to me who you are, or what all you have done. At the end of your lifeline, I will arrive to take you. You are all the same to me.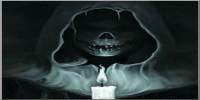 MUSIC...Even Death needs to rock out sometimes. Music gives this existence a rhythm. Some of the bands I enjoy reaping souls to:
Iron Maiden
Megadeth
Slayer
Testament
Metallica
A7x
Slipknot
Stone Sour
Alice Cooper
AC/DC
Godsmack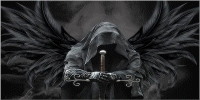 FAREWELL...Our time for visiting has come to an end. The reaping business is really booming these days, and other lives are drawing to an end. For now, I bid you farewell.

Please, enjoy the time you have left...because I'll be catching you later!



| | |
| --- | --- |
| Member Since: | Aug 14, 2013 |
| Last Login: | Nov 25, 2021 |
| Times Viewed: | 16,162 |
---
| | |
| --- | --- |
| Times Rated: | 138 |
| Rating: | 9.965 |
Rate this profile


---

Cadrewolf2
22:20
Oct 05, 2023

JoyOFsatan
17:26
Sep 24, 2023
AstrologyQueen15
15:36
Aug 01, 2023
[
All Comments
]
NEWS



16:11:41
Jun 14 2021


I had to apply some security updates. I needed to take the site down for a few hours to complete everything. I did it in the middle of the night.. When hopefully, most of you wouldn't notice :)

More News...