Profile now works best with:
Firefox & Internet Explorer



Canadian born to German parents.

It usually takes me quite a while to decide what to write in these things, but eventually I find something to say which doesn't come across as irrelevant or pointless. So I will give it a try.
As you know, my name is Jens, I am born and raised in Canada and recently moved home from the US where I stayed for work for 1½ decades. I am on VR because I have a fascination with Vampires and other dark things. I hope I can contribute something to the cause here, as I always love to help others, especially my great and wonderful friends.
Yes, I do have pictures of me with fangs, but please, get real, they are NOT my real teeth. I only put them in for this site, coz I felt it was rather fitting and fun. Gotta have fun right?
There are those who judge too soon and others who accept people without question. I tend to be the latter and welcome all the uniqueness of everyone I meet. I support gay rights even though I am not gay myself and have found met many wonderful lesbian and gay individuals as well as some closed-minded strongly anti-gay people. While I respect their viewpoint, I just wish they would respect mine. All too often I see those people rating my profile low because of it, however I will refrain from lowering myself to their level.
For those who have gotten to know me well, they will attest that I am amazingly patient and tolerant of many things. I am more than willing to help others out, but if I see laziness, I tend to withdraw my generosity just as quickly. You'll also find I tend to forgive quickly for small things, for I realize that I too am not perfect either. If I make mistakes, then it is okay for others to make them as well and so forgiveness is expected. I find that peoples' inability to forgive leads to more unnecessary drama.
I have met many kinds of people here, some good and some bad. I cherish each and every one of you, even you bad ones. See, I look at the world with eyes-of-balance. Everything has an opposite to balance it out. If there were to be too much good, that would throw off the balance, and we couldn't have that now, could we?! lol So, I accept everyone as they are. I can't expect you to be perfect, because neither am I. In a non-facetious manner, I will admit that I am redundant, however that is merely my way of stressing certain things that are important to know.
I tend to do things differently than other people do; I like to do my own thing. I know the rules here at VR and I will do my best to stay within them, but... within those rules I will do my own thing. I like my own style of music, not big on popular stuff, I talk a different way, because I don't wish to sound like everyone else. Darkness forbid I copy what someone else does to the letter. Ha ha. I am me... unclassifiable (hopefully). I have a strange affiliation towards the unusual and those that are also different. I cherish everything for what it is. Everything has its own level of pulchritudity and each person has their preferences.
I carry with me some dishonour, but I wear it with pride. As far as I am concerned, and as the familiar saying goes: "If the world hands you lemons, make lemonade!" Wouldn't you agree?! Mainly though I follow the values I have set forth in the coven I run. Honour, Respect, Duty, Loyalty and Knowledge... and yes, in that order. For me, you cannot be honourable if you don't respect others. You do not respect others if you aren't doing your duty to be loyal to friends and family. And if you have knowledge, you will know how to be loyal, how to be dutiful, how to respect others and that'll bring you honour.
When I rate things on VR I will use the entire scale from 1 through 10. My choice of rate is my prerogative. There is really no set rule with me. If I like what I see, that you've put at least some effort into your profile I tend to rate higher than if all I see is a simple one-line sentence. "Ask me" is a big no-no in my books, it implies laziness on your part and like I said above, I don't like laziness. If you're a whelp, you've updated your profile, and you notice I've rated you low, don't get angry, that won't solve anything; simply message me and I'll have another look and most likely rate you higher. My philosophy is that if you're nice to me, I'll be nice back. If you're mean to me, I will be nice to you, but reverse-karma will eventually catch up with you in some form or another. I believe in reverse-karma because I've seen it countless times in action. Just be nice and the world around you will be nice, and that is no prevarication, I swear.
Here's just a few things about me that I hope to work into this about me section in the future.
for the curious who don't want to read too much...


Is Canadian


Lives in the US


Born to German parents


Speaks English and German fluently


Also speaks basic French too, yet knows phrases and words from many other languages around the world, namely Swedish, Dutch, Japanese and Russian, Ukrainian, plus a few others.


Live alone (divorced, but still friends - seriously)


Fascinated by vampires, dragons, wolves & cats, amongst other things


Loves to create computer-graphics.


Loves photography a lot.


I also have my own crest, which I use to represent me (mainly) and my family. Here's what each part represents:






The silver tri-ring ring = My personal symbol and mark


Each of the top two rings, belong to my parents. The covered up third ring, represents me.


The Elmshorn Shield (sailing ship) = my father's lineage.


The Hamburg-Altona Shield (castle) = my mother's lineage.


Over a pool of blood = My loyalty to Kindred and those I protect.


The shield = My devotion to honour, respect, discipline, duty, loyalty and knowledge.


The black rose = La Rose Noir (The coven I came from)


The Falcon = My animal, proud and swift predator


The maple leaves on the shield represent the Canadian within me.


The swords stand for the protection I give to my family and friends — I won't go down without a fight.

The drop below symbolizes my sadness for the victims of child-abuse, child-labour and child-pornography. It's sick and wrong and I will report anyone who treats children this way. Children need to be protected, not exploited.


I've only been really into Vampires as of 2004, as I assume it's part of my world I haven't yet learned enough about. I don't know how and where my fascination began, but I do know that I have an interest in them. For me, a vampire represents the strong drive to carry on, regardless of my being different than other people. There are many facets of my life and being that could be compared with a vampire, but that doesn't mean I am one or wanna be one.
For this site, I have created a persona of an ancient antediluvian vampire... who's seen so much and knows too much. He's a vampire unlike most others... he's good at heart and tries his best to make other people smile, yet is fighting his dark side and his vampire "stereotype" which so many people assume his is... but is not.
Vampire persona facts:


Daywalker (Can handle daylight).


Can tan (but light irritates eyes & prefers darker settings).


Can only eat real food, not this processed filth. I am sensitive to Monosodium Glutamate (MSG). They say 4 tablespoons of MSG will kill a human adult (2 will kill a large dog). Which is thus why he does not trust the FDA or the pharmaceutical companies, for they blatantly lie to the general populous.


Tolerant of garlic & silver, steaks are delicious rare.


Crosses and other religious objects do not work on him.


Has an annoying craving for flesh (steaks?) and a desire to hunt prey.


Forget stakes, feed him brussel-sprouts... eventually it will kill him off. ROFLM(_!_)off


Thanks to a kindred close to his heart, absinthe is a new passion — forget regular spirits henceforth.


Abhors any and all liars.


Sorry Twilight fans, this vampire does NOT sparkle.



For the month of AUGUST 2010 I was awarded this by the honourable and most kind members of The House of Caomhnóir-an-Eolas. I bid all involved much due gratitude.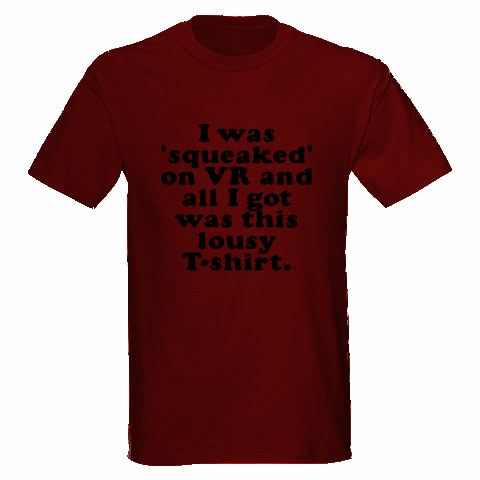 I am pleased to announce Betty and Misty as members I have brought to VR. Please say Hi to these wonderul and remarkable Ladies. :-)
Thanks already to all who have rated my profile. I don't really mind what you rate me as... since ratings to me are of little consequence. A low rating is understandable and I will accept them, because my profile is not done yet. But THANK YOU ALL who have rated, I really appreciate the time you took to do so.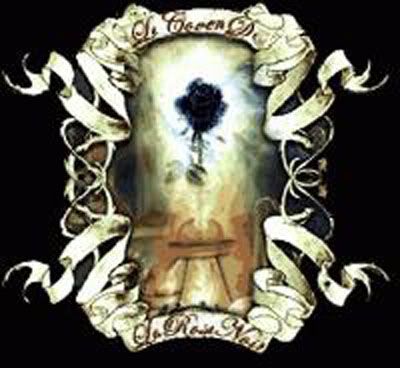 From the very moment I reached level 4 I began researching the different societies on VR and over much deliberation, I chose to join the Coven of la Rose Noir. Tammy is the Coven Master of Rose Noir and the moment I reached level 5 she inducted me, showing me a wonderful coven which welcomed me with open arms. Eventually I worked my way up the ranks and surpassed most of the members in favours and I was given a title of Forum Master. Later on I was even bestowed the honour of being an Assistant Coven Master, where she taught me the ways of running a coven effectively. I did my best, but being new, I obviously made lots of mistakes. Then I eventually decided to step down for personal reasons and regretted that decision at the time. I met some wonderful people in Rose Noir and I still have most of them as friends today. Eventually the time would come where I had to leave; as much as I didn't want to, it was necessary.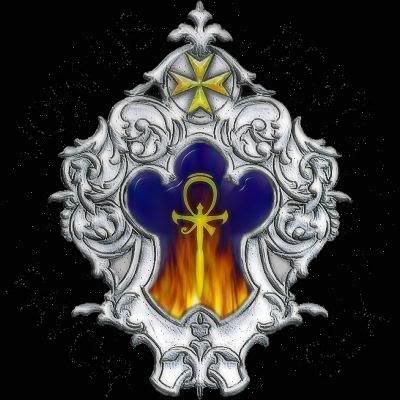 My second home on VR was the Coven of Lux Æterna. Coven Master Yendor showed me friendship and structure unlike I had experienced before. I look at the whole experience as an opportunity to see how another coven was run. I liked it the structure a lot and I have learned much from my time there. Yendor has proven to be a very effective leader and worthy of high praise for his efforts. Well, eventually after gaining the Forum Master and even News Master statuses, I once again had to leave. My friend at the time was starting a new coven of her own and she wanted me to be her Assistant Coven Master. So I left, but never forgot the wonderful people I met there, whom are still good friends of mine. :)
Finally The Coven of the Ancients was born. The coven ran for a while and was plagued by problems and drama, but I persevered. The coven master left VR and I have taken over the reigns now, in hopes of rebuilding what we once had and making it even better than before.
So, I am a PROUD Coven Master of
The COVEN of the ANCIENTS.
I have a wonderful family there whom I cherish with much honour -- I feel like a parent, only I don't have to change any diapers. I want to say to those in my coven that I love you like family - thanks for making feel welcome and appreciated.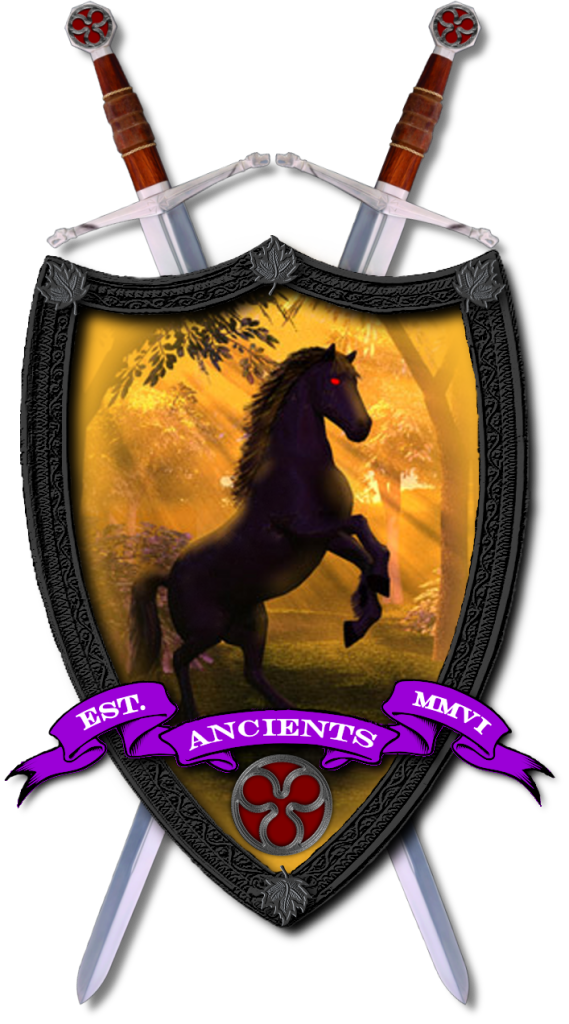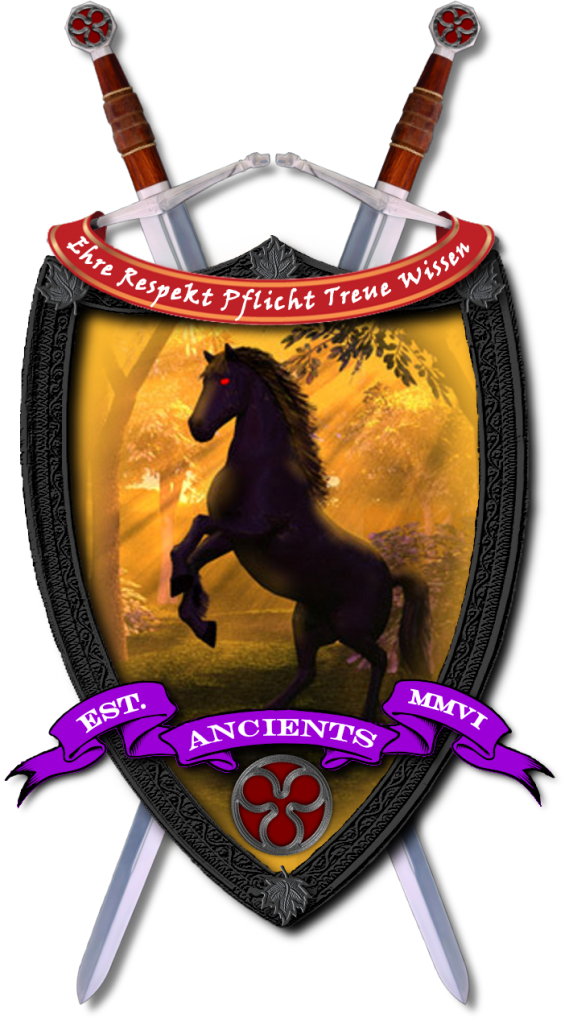 My movie list has been moved to my Member Page.