Loud and clear, the angels tell me; no peace for the wicked.
Set at 00:13 on January 11, 2017

Websites
Quote:

In French, the words beauty, war, religion, fear, life and death are all feminine. Clearly, Death is a Woman. Her absence imposes a strange state of widowhood. Yet beauty cannot reach fulfillment without crime. ~ Serge Lutens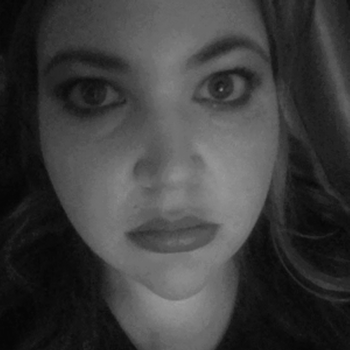 Disclaimer: You definitely may not eat, drink, chew, sleep with, cook, slice, dice, gamble with, smoke, snort, inject, lick or wear this profile. Any mental, health or legal problems that may arise from attempted use in mentioned fashion are your problems. I don't want to know or hear about your fetishes.


I've been on and off of VR since 2006. Previously I've been here as SilverAndCold, HybridMoments138, ObliviousEntities, and Smudge. However, none of those accounts are still active.

The fonts used on this profile are "Alice in Wonderland", "Fiddums Family", "Freebooter", "Misfits", and "Nosferatu". If you don't have these installed on your computer, you won't be viewing my profile as it was intended to be.






My Coven

I am not currently affiliated with any coven on VR.



About Me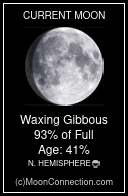 I'm obsessed with music. By obsessed I mean I can actually suffer psychologically if I must abstain from music for more than a day; I find music to be very therapeutic. I've been writing for years, and hope to eventually be performing as a vocalist in a band again. My eclectic taste varies from industrial to classic rock, from country to punk, to everything in between...all the way to the likes of Frank Sinatra and other legends of yesteryear. Certain alternative rock from the '90s holds sentimental prominence for me. However, my favorite band is Misfits, the Danzig era to be specific. I've always had a fascination with serial killers; if I have a "favorite" it would have to be Ed Gein. Three things I love to shop for are perfumes, handbags, lingerie. I'm an art freak and thoroughly moved by anything relating to the arts. I have a wide variety of taste in movies, but I'm usually drawn to anything Quentin Tarantino is involved with, and my all-time favorite movie is Natural Born Killers. I have a few tattoos and piercings; although at this point I'm not committed to getting anymore, that could always change in the future.

My friends are my family, and I'm known to be a loyal friend. I often have a short fuse, but I forgive easily. I'm amicable unless someone crosses the line one too many times, then I'm one vindictive bitch.
I've been through hell and back numerous times in my life and I always persevere. When I was 14, my biological father whom I never got the chance to know passed away from spinal cancer. I have no respect for people who chastise addiction without a reference for understanding it, and I was definitely no choir child growing up. My adolescent and teenage years were filled with more than the typical amount of mischief and chaos; so much so that in retrospect I'll honestly admit that any parent should be grateful that they didn't have to raise me. Those years were filled with suspensions, expulsions, reform schools, arrests, behavioral hospitalizations, and many covert escapades that will follow me to my grave.

My early 20s were filled with even more disorder and disarray, although those years relied more heavily on covert escapades and self-destructive vices more than the aforementioned. I coped with the tensious familiarity of misguided strangers who called themselves my friends. I coped with the obscurity of where I'd find shelter. I blindly reveled in the nightshade oblivion I was becoming. I did what I thought I must to keep my head above water. I learned how to live, I learned how to die. I learned that when faced with extreme adversity, I'm inclined to tremendous acts of courage...and stupidity. It all depends on which side of the glass you're looking through. Glass is what I was at the time; robust and durable as if I had another choice, but when overheated too many times I'd spontaneously combust, leaving the shattered pieces flying aimlessly into the abyss. My convictions of human error are infinite, but I don't regret anything I've done because it's all been a learning experience. I'm a recovering cocaine addict and have been clean for 11 years and 10 months. I try to live everyday to the fullest, because life is short and time is ticking. You can say whatever you want about me; I've heard it all before. What's important is that
I know who I am.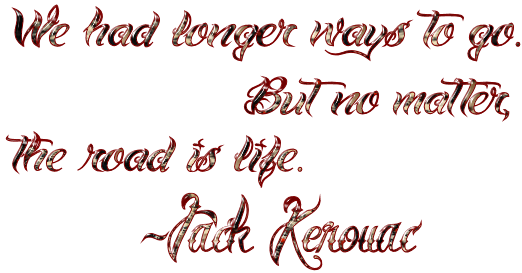 I graduated from college with a degree in Human Services, with aspirations of becoming a social worker; I also have extensive education in the fields of Psychology and Criminal Justice. There are certain causes that I fully support. Even though I'm straight, I proudly support LGBT rights, and I'm also a proud supporter of feminism. Unfortunately however, too many people have misconceptions about feminism.

Aside from my career goals, there are still many other endeavors I'd like to achieve in my lifetime. One pertains to social work with underprivileged kids and children with less fortunate histories and backgrounds. As I've said on other profiles, if I could I'd adopt every homeless dog. However, I realize this is an unrealistic dream; nonetheless, I'll continue volunteering at the animal shelter for as long as I possibly can. I also plan on lending my hand to other similar organizations. Another one of my goals is to establish a soup kitchen in my community.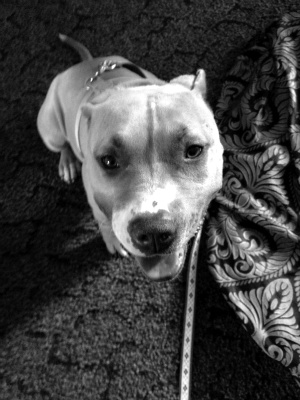 My 9 year old, rescued American Staffordshire Terrier (Pit Bull), Pepper is my baby, and I love her to death. She's unequivocally awesome, and she fills each day of mine with joy. As far as I'm concerned, she is the best daughter in the world.

I come from a long line of military family. I'm a Navy brat, a Navy sister, an Army sister, a Navy granddaughter, an Army granddaughter, an Army niece, a Navy niece, and an Air-Force niece. My younger brother is a West Point graduate, and was deployed to Afghanistan at the beginning of 2015. I also have 2 great uncles who served in Vietnam. I could easily keep going, but I'll stop there.

I was born with a mild case of Cerebral Palsy, and have been fortunate enough to overcome many obstacles related to it. Due to physical limitations, I've always learned my own creative ways of doing things. I'm lucky that I'm able to function almost as well as the rest of society, and I never take for granted the fact that I can walk given that my mother was told I might never be able to. I'm southern born and raised, and that part of my life is very important to me. I'm a Taurus with an Ascendant/Rising sign of Scorpio, and Aries as my Moon sign. A combination of these traits tend to describe me very well.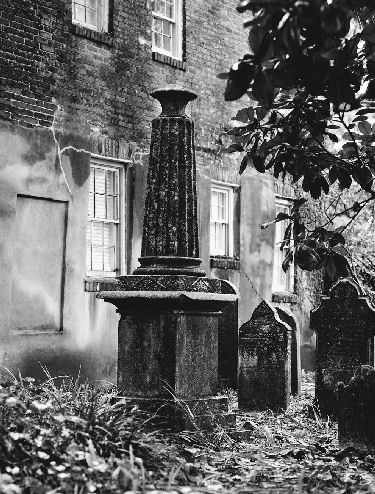 These days I'm usually pretty laid back and full of life, and I always enjoy good conversation. I can be rambunctious and high-strung though, and I loathe dubious people as well as arrogant and pretentious people. People with no passion and motivation tend to bore me, as do people with no intelligent, original thoughts worthy of conversation. I love to make people laugh with my off color sense of humor. I'm a Prozac junkie and heavily medicated for your sanity. I'm not insane however; just over-diagnosed, a little drained and something enough to know there's nothing a bottle can't fix.

All I Ask

JUST BECAUSE I'M A FREAK IN THE SHEETS DOES NOT MEAN I WISH TO BE EXPLOITED AND DISRESPECTED BY A COMPLETE STRANGER. THUS, KEEP YOUR NEEDS TO YOURSELF, AND KNOW IF YOU CHOOSE TO IGNORE THIS WHATEVER YOU SEND ME WILL BE POSTED IN MY JOURNAL.
With the exception of my coven crest, every image and graphic on this profile has either been created or edited by me. I also use my own time to code all of my profiles.
Keep that in mind before you start lifting things from mine or anyone's profiles. Artists and graphic designers devote too much time and energy to their work for some lazy thief to just steal it and use as their own.
Though I'm fond of VR, in all the previous times I've been here I've yet to understand the relevance behind all the drama. So, please refrain from casting me in the soap opera.

Favorites


Adam & The Ants
*
Adam Ant
*
Adicts
*
Adolescents
*
Adverts
*
Aerosmith
*
Agent Orange
*
Alice In Chains
*
A Perfect Circle
*
Assjack
*
Bad Brains
*
Bad Religion
*
Batmobile
*
Bauhaus
*
Beatles
*
Beltones
*
Ben Weasel
*
Black Flag
*
Blanks 77
*
Blondie
*
Boomtown Rats
*
Born Against
*
Briggs
*
Charlie Daniels
*
Christian Death
*
Church
*
Circle Jerks
*
Clash
*
Coffin Nails
*
Cramps
*
Creedence Clearwater Revival
*
Cure
*
Damned
*
Danzig
*
David Allan Coe
*
David Bowie
*
Dead Boys
*
Dead Kennedys
*
Dead Milkmen
*
Deadsy
*
Demented Are Go
*
Depeche Mode
*
Descendents
*
Dillinger Four
*
Distillers
*
Dolly Parton
*
Doors
*
Down By Law
*
Dropkick Murphys
*
Dusty Springfield
*
Echo & The Bunnymen
*
Elvis Costello
*
Elvis Presley
*
Enemy You
*
Everclear
*
Exploited
*
Face To Face
*
Fairlanes
*
Fear
*
Fifi
*
Flaming Lips
*
Fleshtones
*
Flogging Molly
*
Frank Sinatra
*
GBH
*
Generation X
*
George Jones
*
Germs
*
Ghouls
*
Goldfinger
*
Goo Goo Dolls
*
Guana Batz
*
Gun Club
*
Hank Sr.
*
Hank Jr.
*
Hank 3
*
Henry Rollins
*
Horrorpops
*
Iggy & The Stooges
*
Iggy Pop
*
Independents
*
Jane's Addiction
*
Janis Joplin
*
Jefferson Airplane
*
Jello Biafra
*
Jimi Hendrix
*
Joey Ramone
*
John Denver
*
John Lennon
*
Johnny Cash
*
Johnny Thunders
*
Joy Division
*
June Carter
*
Kinks
*
Koffin Kats
*
Kurt Cobain
*
Kurt Vile
*
L7
*
Lars Frederiksen & The Bastards
*
Leonard Cohen
*
Libertines
*
Lillingtons
*
Loretta Lynn
*
Lower Class Brats
*
Lurkers
*
Lynyrd Skynyrd
*
Manges
*
Marilyn Manson
*
Marshall Tucker Band
*
Merle Haggard
*
Meteors
*
Methadones
*
Mike Ness
*
Ministry
*
Minor Threat
*
Minutemen
*
Misfits
*
Morphine
*
Mudhoney
*
Nancy Sinatra
*
Nekromantix
*
New York Dolls
*
Nine Inch Nails
*
Nirvana
*
Operation Ivy
*
Orgy
*
Pansy Division
*
Pantera
*
Patsy Cline
*
Patti Smith
*
Pennywise
*
Peter Murphy
*
Pink Lincolns
*
Pixies
*
Queers
*
Ramones
*
Rancid
*
Reba McEntire
*
Red Hot Chili Peppers
*
REM
*
Replacements
*
Richard Hell
*
Riverdales
*
Rob Zombie
*
Roxy Music
*
Roy Orbison
*
Rude Boys
*
Runaways
*
Screeching Weasel
*
Sex Pistols
*
Sid Vicious
*
Sidecar
*
Sisters Of Mercy
*
Skinny Puppy
*
Sloppy Seconds
*
Smashing Pumpkins
*
Smokey Robinson
*
Social Distortion
*
Sonic Youth
*
Soundgarden
*
Stealers Wheel
*
Stone Temple Pilots
*
Stooges
*
Stranglers
*
Stray Cats
*
Subhumans
*
Sublime
*
Suicidal Tendencies
*
Suicide Machines
*
Teenage Bottlerocket
*
Third Eye Blind
*
Tim Armstrong
*
Tom Petty
*
Tool
*
Tori Amos
*
Underdog
*
Unseen
*
Vandals
*
Velvet Underground
*
Vibrators
*
Vindictives
*
Violators
*
Violent Femmes
*
Virus
*
Waylon Jennings
*
Weezer
*
White Stripes
*
White Zombie
*
Willie Nelson
*
X-Ray Spex
*
Youth Brigade
*
Zombies




American History X
*
American Psycho
*
Beetlejuice
*
Boondock Saints
*
Boondock Saints: All Saints Day
*
Casino
*
Confessions of a Dangerous Mind
*
Crank
*
Crow
*
Crow: City Of Angels
*
Crow: Salvation
*
Daydream Nation
*
Death Proof
*
Death Race
*
Departed
*
Devil's Rejects
*
Donnie Brasco
*
Donnie Darko
*
Fear and Loathing in Las Vegas
*
Fight Club
*
From Dusk 'Til Dawn
*
Girl, Interrupted
*
Godfather
*
Godfather: Part II
*
Godfather: Part III
*
Goodfellas
*
House of 1,000 Corpses
*
Inglourious Basterds
*
Interview with the Vampire
*
Kill Bill Vol. 1
*
Kill Bill Vol. 2
*
Kill Your Darlings
*
Lock, Stock, & Two Smoking Barrels
*
Lolita (original and remake)
*
Monty Python and the Holy Grail
*
Natural Born Killers
*
Number 23
*
One Flew Over The Cuckoo's Nest
*
Pirate Radio
*
Planet Terror
*
Prozac Nation
*
Pulp Fiction
*
Reservoir Dogs
*
Revolver
*
Shaun Of The Dead
*
Sid & Nancy
*
Silence of the Lambs
*
Sin City
*
SLC Punk
*
Smokin' Aces
*
Smokin' Aces: Assassins Ball
*
Snatch
*
Spirit
*
Taking Lives
*
Taking Of Pelham 123
*
Taxi Driver
*
True Romance
*
V For Vendetta
*
Wanted
*
We Own The Night
*
White Oleander
*
Zodiac
*
Zombieland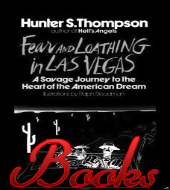 Anything by Hunter S. Thompson
*
Anything by Jack Kerouac
*
Most of Aldous Huxley's work
*
Many of Kurt Vonnegut's writings
*
Most DC Comics
*
Better Than Sex: Confessions Of A Political Junkie
*
Big Sur
*
Book Of Blues
*
Catcher In the Rye
*
Deranged: The Shocking True Story Of America's Most Fiendish Killer
*
Desolation Angels
*
Deviant: The Shocking True Story Of Ed Gein, The Original Psycho
*
Dharma Bums
*
Doctor Sax
*
Ed Gein: Psycho
*
Fear and Loathing in Las Vegas
*
Fiend: The Shocking True Story Of America's Youngest Serial Killer
*
Final Truth: The Autobiography Of Mass Murderer/Serial Killer Donald 'Pee Wee' Gaskins
*
Gonzo: The Life Of Hunter S. Thompson
*
Hell's Angels
*
Hey Ho Let's Go: True Story Of The Ramones
*
Hunter S. Thompson: An Insider's View of Deranged, Depraved, Drugged Out Brilliance
*
Iggy Pop: Open Up And Bleed
*
Interview With The Vampire
*
Lisa Bright And Dark
*
Lolita
*
Lonesome Traveler
*
Lord Of The Flies
*
Maggie Cassidy
*
Most Dangerous Game
*
On The Road
*
Pee Wee Gaskins: America's No. 1 Serial Killer
*
Please Kill Me
*
Prozac Nation
*
Punk
*
Queen Of The Damned
*
Rip It Up And Start Again
*
Slaughter In Carolina
*
Songs Of The Doomed
*
Subterraneans
*
Tristessa
*
Vampire Lestat
*
Vanity Of Duluoz
*
Venus in Furs
*
Visions Of Cody
*
When The Going Gets Weird : The Twisted Life And Times Of Hunter S. Thompson



♥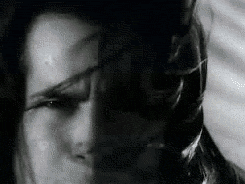 ♥



What I Believe

Up until March of 2013, I'd always struggled with faith and religion for multiple reasons. That spring, when my life hit the floor, I somehow found the courage to walk away from a long and tumultuous relationship and back through the doors of what I once considered to be one of the best and most unique churches. Unfortunately, things are not always as they seem, and I eventually realized how predatory and corrupt that church was. As of now, I continue to practice my faith in solitude, and I find that it brings me great peace and solace. The studies of my faith continue indefinitely because knowledge is power.


It takes all different types of people to make the world turn and I would hate it if we all were exactly the same. That doesn't mean I like every single person I meet, but they do make life interesting. I personally believe that everyone judges everyone; it's how we decide who we associate with in life versus who we don't. It's all in how we judge people though. For instance, if you know that someone abuses children or enjoys torturing animals, it's obviously in your best interest to not be acquainted with them. I don't judge anyone based on race, religion, nationality, sexual orientation, the way they look/dress, etc, etc... but rather on their character and their personality. That way has always worked for me.


Life is extremely short and too often taken for granted. People, myself included, are often too busy rushing through life that we don't take the time to slow down and enjoy what lies around us. We are too often stressed out, distraught, and always wanting more of one thing or another. Recently, I've been trying to learn how to not allow things I have no control over consume me, and that's not an easy task. However, I will always fight for the things I desire and can control.

Material possessions are great to have when you can, but for the most part they're a luxury, not a necessity. My future along with the love and support of my family, friends, and soul mate are worth more to me than anything money could buy. I believe in the end that's what is truly important, and what matters is how we live our lives between the first breath we ever take and the last.

Besides, I've never seen any luggage racks on a hearse. Have you?


This will be updated periodically; I hope you enjoyed it. Please come again.


| | |
| --- | --- |
| Member Since: | Aug 09, 2011 |
| Last Login: | Oct 14, 2022 |
| Times Viewed: | 38,464 |
---
| | |
| --- | --- |
| Times Rated: | 594 |
| Rating: | 9.931 |
Rate this profile


---
LadySylvania
23:26
Jan 22, 2023

AMurderOfSin
07:03
Jan 19, 2023
LadyAtanasya
01:21
Dec 10, 2022
[
All Comments
]
NEWS



16:11:41
Jun 14 2021


I had to apply some security updates. I needed to take the site down for a few hours to complete everything. I did it in the middle of the night.. When hopefully, most of you wouldn't notice :)

More News...