Beautiful morning. You're the sun in my Morning babe. Nothing Unwanted
Set at 15:04 on February 22, 2018

Websites
Quote:

Accustom yourself continually to make many acts of love, for they enkindle and melt the soul.

Hello welcome to my own reflection of me.


Well I am a lover of all things macbre writings,music and many other musings. I am one of those people that honestly say they have been to hell and back when discussing life. One thing I learned that every trial and tribulation has only made me stronger as a person. Kind of a creed I live by right there. When I am not preoccupied I like to focus on reading and writing trying to put my thoughts on paper. My writing and music is my way of getting whatever is plaguing my mind out .

When it comes to my musical interests I can honestly say it is quite spread out. EDM, Metal,Floetry,Folk
Artists:
1: Rasputina
2:Datsik
3:Bob Dylan
4:Nina Simone
5: Switchblade Symphony
6:The White stripes/the dead weather
7: Rob Zombie
8:Lacuna Coil
9: In this Moment
10: Jill Scott

When it comes to tv and film of course my favorite genre is horror Clive Barker and james Wan. Guess to say a little bit more about myself I do have a bit of a so called nerd side. Being comics ,gaming,and history.


~~A few writings that have Inspired me ~~

The Sick Rose
BY WILLIAM BLAKE

O Rose thou art sick.
The invisible worm,
That flies in the night
In the howling storm:

Has found out thy bed
Of crimson joy:
And his dark secret love
Does thy life destroy.
~~~~~~~~~~~~~~~~

Ae Fond Kiss Related Poem Content Details
BY ROBERT BURNS

Ae fond kiss, and then we sever;
Ae fareweel, and then forever!
Deep in heart-wrung tears I'll pledge thee,
Warring sighs and groans I'll wage thee.
Who shall say that Fortune grieves him,
While the star of hope she leaves him?
Me, nae cheerfu' twinkle lights me;
Dark despair around benights me.

I'll ne'er blame my partial fancy,
Naething could resist my Nancy;
But to see her was to love her;
Love but her, and love forever.
Had we never lov'd sae kindly,
Had we never lov'd sae blindly,
Never met—or never parted—
We had ne'er been broken-hearted.

Fare thee weel, thou first and fairest!
Fare thee weel, thou best and dearest!
Thine be ilka joy and treasure,
Peace. enjoyment, love, and pleasure!
Ae fond kiss, and then we sever;
Ae fareweel, alas, forever!
Deep in heart-wrung tears I'll pledge thee,
Warring sighs and groans I'll wage thee!

My Personal Pieces

No prayer for the damned
Religion has fled my body,
My heart beats although it's dead-

All night i reconstruct her rosary,
No prayer is in my soul-

A token of my one true love,now gone..
No prayer is in my heart-

An endless chain of thoughts spanning throughout and all,
No prayer is in my throat-

Restrung, restored, but not to be returned,
No prayer is in my mouth-

What has been grieved is gone, but not forgotten,
No prayer upon my lips-

All night I sat and reconstructed her rosary,
No prayer is in my soul-

As she lays dead, I look out into the darkness,
I repeat to myself there can be no prayers for the damned-

-necro

Lady nevermore
High on windswept moorland,
bathed in a sinister, unforgiving winter
She stands alone against the gale
Clad in black cape and white ruffled gloves
A teardrop-shaped hat of black roses
covers her hair.
From the valley below
her figure appears ghostly.
Her skin, so pale
stands in relief against the gloomy landscape
One can just make out her cries.
At a distance they are merely a whimper.
I approach
A bolt of thunder
She is gone
I love her
-Necro



Thank you for taking the time to read this so far. Be sure to close the door on your way out.



~~Kindred Spirits~~



| | |
| --- | --- |
| Member Since: | Jul 04, 2016 |
| Last Login: | Feb 01, 2023 |
| Times Viewed: | 10,000 |
---
| | |
| --- | --- |
| Times Rated: | 291 |
| Rating: | 9.861 |
Rate this profile


---
GoddessxMoon
20:26
May 17, 2023

MysticalRavenMoon
00:51
May 16, 2023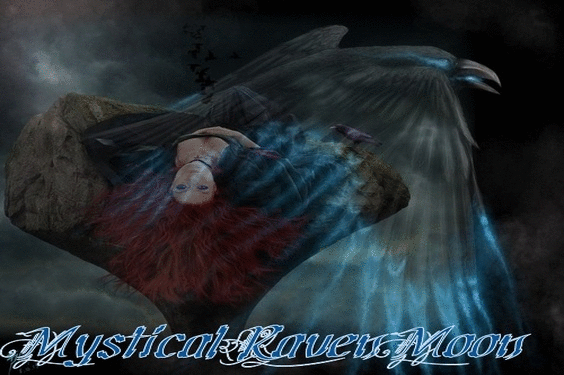 Hope2022
21:06
Mar 09, 2023
[
All Comments
]
NEWS



16:11:41
Jun 14 2021


I had to apply some security updates. I needed to take the site down for a few hours to complete everything. I did it in the middle of the night.. When hopefully, most of you wouldn't notice :)

More News...