Me weird? Bitch, I'm limited edition.
Set at 04:32 on May 27, 2016

Websites
Quote:

Just when you think you know the answers, I change the questions


Greetings and welcome to my profile. Allow for me to introduce myself, my name is Nebula. There is no need to welcome me to the site considering that I have been here for over 7 years now. I have a small group of friends on here, they don't need me to list their names on here for them to know they are my friends, but only they know who I really am. In other words I rather remain a mystery. Just to quote one of my favorite wrestlers, "Just when you think you know the answers, I change the questions." With that quote being said, I am a hard person to figure out.





Why did I choose the name Nebula? I chose it because I love all things space related and not because of the character in Guardians of The Galaxy with the same name. Although she is pretty kick ass. In all seriousness Nebula or Nebulae are an interstellar cloud of dust, hydrogen, helium, and other ionized gases. Quite honestly I find the Nebula or Nebulae to be stunningly beautiful!




Interests:
Drawing
Reading
Writing
Painting
Gaming
Fairies
Dragons
Nebulae
Movies
Music




Favorite Music:
Lacuna Coil
Disturbed
Rob Zombie
Emilie Autumn
Five Finger Death Punch
Witchbreed
Cruxshadows
Slipknot
Lady Gaga
Dragonforce
Alter Bridge
The list goes on and on




Favorite Movies:
Resident Evil series
The Evil Dead trilogy
Harry Potter
Queen of The Damned
Pitch Perfect
Star Wars
Christopher Nolan's Batman trilogy
Iron Man 1, 2, & 3
Thor 1 & 2
Captain America 1 & 2
Guardians of The Galaxy
The Avengers 1 & 2
The Boondock Saints
The Crow
Doomsday
Kiki's Delivery Service
Spaceballs
The list goes on and on




Favorite TV Shows:
The Walking Dead
Doctor Who
Marvel: Agents of S.H.I.E.L.D.
Undateable
Ash Vs Evil Dead
Arrow
The Flash
The Big Bang Theory
Supernatural
Grimm
Ghost Adventures
Dead Files
The list goes on and on




Rating System:

I rate based on content, which is how much is written on your profile, photos on the page, the background that ties it all together. I do not and I mean DO NOT give automatic 10's.

If you are new here and don't a single thing on your account I will simply pass you up and come back later when there is something on your account.

If you have been here for months with nothing on the account, that gets you a 1 rate from me.

If you have just a paragraph that will get you a 6 or a 7 depending on my mood.

If you have a lot of content on your account and that including photos and a nice background that ties the profile together, gets a 10




Now here's what will get you rated a 1 and a block:

Revenge rating. I will not put up with it. If you do not like what I rated you, let's say a 9 and you hit me with a 1 because you wanted to be rated a 10, will get you rated a 1 and a block.

Rating me a 1 and blocking me without even speaking to me will get you rated a 1 and blocked.

I also rate all suspended accounts 1s. If you did something so bad that has gotten your account suspended, it will be rated a 1.





My Coven:




My Alliance:


| | |
| --- | --- |
| Member Since: | May 12, 2010 |
| Last Login: | May 12, 2021 |
| Times Viewed: | 46,405 |
---
| | |
| --- | --- |
| Times Rated: | 262 |
| Rating: | 9.949 |
Rate this profile


---

MysticalRavenMoon
00:30
May 16, 2023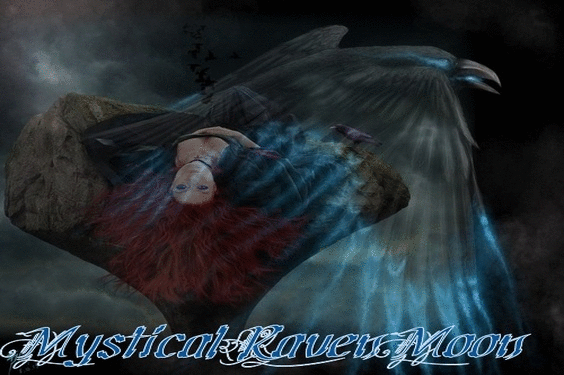 Nike
04:50
Jan 18, 2023

ShadowBorn
23:35
Jan 10, 2023
[
All Comments
]
NEWS



16:11:41
Jun 14 2021


I had to apply some security updates. I needed to take the site down for a few hours to complete everything. I did it in the middle of the night.. When hopefully, most of you wouldn't notice :)

More News...