| | | |
| --- | --- | --- |
| | | |

Quote:

I wonder if a receptionist at a sperm bank has ever used the phrase "thanks for coming"?


Go away! There's nothing to see here! I took everything off. Don't like it? Tough shit! Go somewhere else then I don't give a rats ass about your stupid lil cyber number. When I feel the need to rate profiles, I use all the numbers. Don't message me bitching me out cause I didn't give you a 10. Add me if you want to, I may add you if I feel like it.

My one and only rule I have is DO NOT HIT ON ME IT WON'T WORK WELL ON YOUR END!

If your profile is super long and takes me more than 10 seconds to scroll down to the bottom of your page, I'm rating it a 1. If your profile is loaded down with tons and tons of pictures, I'm rating you a 1. If your profile is hard to read, I'm rating you a 1. I have no patience at looking at navigation boxes, those things bore me to tears.

I'm TAKEN and ENGAGED to my love slavemaster. I love him!

This is him taking a selfie in the bathroom lol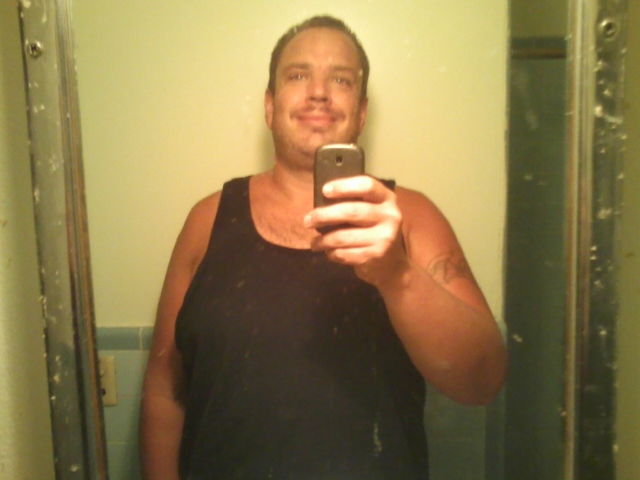 I'm not a vampire, werewolf or any other made up creature and neither are you. I don't want to hook up with you. And more than anything I do not want to cyber fuck you. I don't care enough to carry on a conversation with you. I'm not here to entertain you or make you happy or solve anything. Don't come to me because someone rated you a low number or someone gave you negative honor. I will tell you to suck it up, get a life and remind you that this is a website..I don't care! I HATE emos..grow the fuck up! Get a job, move out of your parents house, get your own place, get a car, pay bills..then you really will have something to cry over.

I HATE HATE HATE ICP..I'll rate you a 1 if I see any ICP crap on your profile.

I love drama but doesn't mean I want be in yours or hear about it, I will block you if you bring any kind of drama to me, I don't care who you are.

If by any chance you get a wild hair up your ass and you want to message me. First think long and hard..if it's a stupid question DON'T MESSAGE ME. If it's something you can figure out on your own, DON'T MESSAGE ME. If your messages start off with "hey", "sup?" or any other stupid crap, DON'T MESSAGE ME. If you do message me and it's nothing but text talk, I will delete it and ignore any messages you keep sending.

I'm a bitch, I'm blunt and I don't sugar coat anything for anyone. And I am the one and only Living Dead Girl which is what my screen name stands for "TheLivingDeadGirl"
Oh and one more thing -points at the image below-
| | |
| --- | --- |
| Member Since: | Jul 12, 2006 |
| Last Login: | Jul 14, 2014 |
| Times Viewed: | 96,982 |
---
| | |
| --- | --- |
| Times Rated: | 2,012 |
| Rating: | 9.913 |
Rate this profile


---

Witchykitten
12:38
Aug 28, 2023
LadySylvania
21:07
Jan 29, 2023

MistressofChains
01:45
Jan 22, 2023
you have been rated fairly
[
All Comments
]
NEWS



16:11:41
Jun 14 2021


I had to apply some security updates. I needed to take the site down for a few hours to complete everything. I did it in the middle of the night.. When hopefully, most of you wouldn't notice :)

More News...