Openings @ Enlightened Souls Coven interested pm me
Set at 05:14 on July 03, 2020
Quote:

Life is sensation. Sensation is life.
There is a thought that has been rattling around in my mind since waking this morning. The thought began one night as I walked off the ferry at the Port Angeles Pier Washington. It must have been 2 am. I am cold, wet and hungry. The only protection I have from the drizzle and ice wind is my soaked shirt, jeans, ruined sneakers. A small nylon knapsack covers my back. It carries the essentials. deviled ham, liverwurst and crackers that are soaked into mush. I eat the mush saving the reprocessed liver and ham for later. I have no where to go I don't know anybody here. Nothing is open. I have to get out of here or I won't survive from the exposure. Into the wet blackness I walk up the hill out off town looking for some kind of shelter in the ferns and redwoods. I walk in the forest. It is too wet too dark to build temporary shelter. Big mistake I finally get back to the road.
Start walking down the hill to town. Scanning for shelter anything to get out of this wetness. Then I see it. A 3 story apartment house across the road is in front of me. I look both ways and run across the road. In the darkness trip on the sidewalk edge Fall flat on my hands. Ouch I can feel the gravel under my skin. What next. I look up at the porch. The porch light is on. I get to my feet, look at my hands, not as bad it feels. I creep up the stairs to the front door and try the door knob. It turns. Behind me a dog barks. Not close enough for concern. Maybe someone is expecting me, I smile, Well lets get on with it. Creeping in and up to the second floor. Passing pictures of long dead relatives from another time. The wall paper is beautiful if you notice that type of thing. A Victorian red paisley. Right now my ears and eyes are on high alert focusing to get to the second floor without being heard from above or below. The floors,made wood planking creak under my weight. Nothing can be done. Exhaustion is setting in. Down the hall lined with apartment doors sits an overstuffed chair. My bed until dawn. Crawling into it curling up to fit on the pillow. I sleep.The house woke me up. Someone,a stranger, is in the kitchen clanging around the breakfast skillets and mixing bowls. Time to go. Quickly walk down the stairs and out the front door. I turn right heading up the hill bone chill running down my spine. Thinking I got away without anyone knowing I was there, a stranger in a strange land.
I walk up the hill on the road that ran among the giant ferns and giant redwoods of the Great Northern Rain Forest. My clothes are semi damp, smell of must, no money, little food, sneakers held together with electric tape. I grin, this is exactly where I want to be. I turn facing the town down the hill and stuck out me thumb.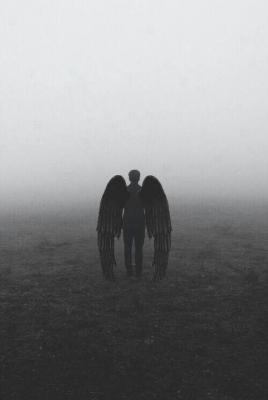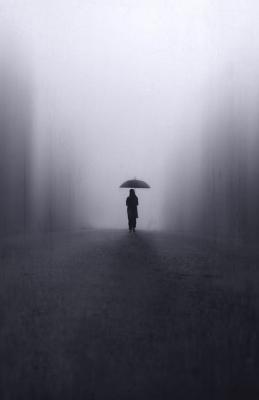 | | |
| --- | --- |
| Member Since: | May 28, 2020 |
| Last Login: | Jul 03, 2020 |
| Times Viewed: | 1,003 |
---
| | |
| --- | --- |
| Times Rated: | 119 |
| Rating: | 9.994 |
Rate this profile


---

GothicRavenBlood
18:47
Jul 02, 2020

Looking for members for Gothic Blood Coven. If interested message me.

XSireNks534X
22:23
Jul 01, 2020
Come Join Us..
We stand for honor, and loyality, and wisdom.
If Interested in joining my original coven Mystic Falls Of Wisdom Message me.
heartofstonecold
21:02
Jul 01, 2020
[
All Comments
]