Just let it ride 🍻..Into the forever 💀💖💀
Set at 04:24 on March 24, 2019

WHAT XXXREDMOONGODDESSXXX IS DOING
Quote:

"The boundaries which divide Life from Death are at best shadowy and vague. Who shall say where the one ends, and where the other begins?" ~Edgar Allan Poe

Mentor Mistress of



My Coven





Alliance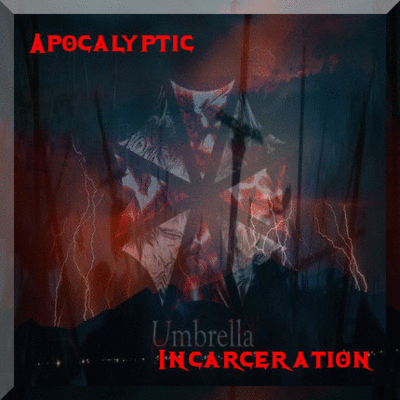 I am not new I have been on VR for a few years now , This is not my only profile I am also , Sire XxWickedTemptationsXx.
I am easy to get along with most of the time . However I am no ones door mat ! I do not forgive easily if at all . I am a perfectionist , a nature lover , a fan of Football . Hockey , Wrestling .

I have a very dark and morbid sense of humor , that has sexual overtones . That does not mean I am interested in you , don't make me hurt your feelings!

I am a highly developed and an immense omni-terrestrial practicality of the human form, one that is a traveller between realms, a vessel of continual conscious reincarnation, and that of many names.

A void of consciousness that dwells within the mundanity of the existential realm and that, which is beyond infinite infinity, that which is also belonging to this earth or world. Existing in a state of disorder, of unformed matter and infinite space which, cosmogonically exists before any such ordered universe, if there is to be one.

A being that is controlling the parts of the world and aspects of life that I so desire or choose, and that, who is the personification of the force, the power that I gather from the myriad of eclecticisms that I so desire to incorporate into me, my practices, my own!

A comprehensive spirit of the Airts, which produces effects with the accomplices of the supernaturals, and by the mastery of the secret forces in nature. A shadow walker, who is spurred on by self-deification in the more extreme senses, and that which is only a divinity by way of participation.

Translation:
If you wanna know me better, just ask me questions. Those who think they know me, really don't, those that don't know me, really shouldn't. And those that do know me, well then they are truly kindred spirits.



| | |
| --- | --- |
| Member Since: | Apr 28, 2007 |
| Last Login: | May 05, 2019 |
| Times Viewed: | 32,875 |
---
| | |
| --- | --- |
| Times Rated: | 190 |
| Rating: | 9.965 |
Rate this profile


---
PaianjenMulo
04:11
May 05, 2019



The Inevitable


Sat in a graveyard under the

harvest moon,

Finding it funny how humans

fear the inevitable.


I say don't, it's going to come,

just as the flowers wilt and

bloom,

Live life to the full and accept

fate when it's your turn on

the table.


We will meet up again in the

other realm,

Then the party really begins.


So find that special someone

or star in a film,

What ever your heart desires

until the fat lady sings
Dorian
18:56
May 03, 2019
KarmicEffects
15:43
Apr 14, 2019
Mentor of
The Order
mentorship
Message if you desire to join
We don't judge if you are of the dark or light side of the force.
[
All Comments
]