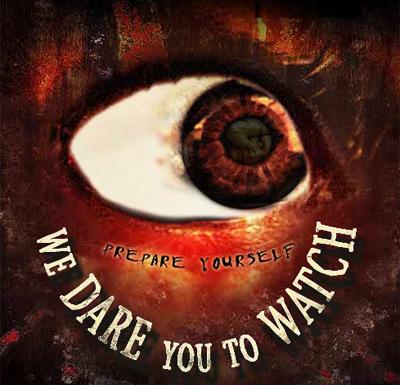 This Halloween Fox Home Entertainment brings you bone chilling horror classics. Relive some of the scariest moments in cinematic history. Complete your horror movie collection today!
http://www.dareyoutowatch.com
The Omen
The first film in classic, four-part legacy of terror stars Gregory Peck as an ambassador who is talked into switching his wife's (Lee Remick) stillborn baby with an orphaned infant. When young Damien is Five, the horror begins with his nanny's dramatic suicide. As the death toll escalates, Damien's father, realizing his son is the antichrist, decides that he must kill the boy and rid the world of the evil.
Hannibal
Anthony Hopkins is "perverse perfection" (Rolling Stone) in his return to the role of Dr. Hannibal Lecter, the sophisticated killer who comes out of hiding to draw FBI agent Clarice Starling (Julianne Moore) into a high-stakes battle that will test her strength, cunning and loyalty.
Alien
The terror begins when the crew of a spaceship investigates a transmission from a desolate planet, and discovers a life form that is perfectly evolved to annihilate mankind. One by one, each crew member is slain until only Ripley is left, leading to an explosive conclusion that sets the stage for its stunning sequel, "Aliens."
Misery
Novelist Paul Sheldon (Caan) doesn't remember the blinding blizzard that sent his car spinning off the road. Nor does he remember being nursed back from unconsciousness. All he remembers is waking up in the home of Annie Wilkes (Bates) a maniacal fan who is bent on keeping her favorite writer as her personal prisoner for the rest of his "cock-a-doodie" life!
Turistas
A group of young backpackers find themselves stranded on a remote Brazilian beach; an exotic paradise, with warm sunshine, cool ocean breezes, and plenty of hot bodies. But, after a night of partying, the wayward "turistas" are drugged and robbed, and their dream vacation becomes a gruesome nightmare from which there is no awakening. Trapped and desperate, the vulnerable travelers are lured deep into the menacing jungle and beyond, where a dark and twisted fate too terrifying to imagine awaits.
Child's Play
After six-year-old Andy Barclay's (Alex Vincent) babysitter is violently pushed out of a window to her death, nobody believes him when he says that Chucky, his new birthday doll, did it until things start going terribly wrong… dead wrong. And when an ensuing rampage of gruesome murders lead a detective (Chris Sarandon) back to the same toy, he discovers that the real terror that a deranged doll has plans to transfer his evil spirit into a living human being - young Andy.
28 Weeks Later
28 Weeks Later picks up six months after the rage virus has annihilated the Mainland Britain. The U.S. Army declares that the war against infection has been won, and that the reconstruction of the country can begin. As the first wave of refugees return, a family is reunited - but one of them unwittingly carries a terrible secret that threatens to reignite the deadly explosion of bloodlust, carnage and chaos.
The Hills Have Eyes
When the typically dysfunctional Carter family sets off on a cross-country road trip, they are suddenly plunged into a horrific battle for their lives as they become stranded in a desolate stretch of New Mexico desert. Miles from nowhere, they soon realize the seemingly uninhabited wasteland is actually home to the genetically-mutated offspring of miners who were contaminated by radioactive fallout…and they are the prey!
Jeepers Creepers
You can keep your doors locked. You can keep your eyes closed. But still, he'll get what he wants and what he wants is you. Brace yourself for "90 minutes of steadily mounting horror [that] delivers more than its share of honest chills" (The Baltimore Sun). From "the scariest opening sequence of any horror picture in recent memory" (Los Angeles Times) to "one of the gutsiest endingsto a film this year" (Dallas Morning News), Jeepers Creepers is the real deal in terror! On a desolate country highway, two homeward-bound teens (Gina Philips, Living Out Loud and Justin Long, TV's "Ed") are nearly run off the road by a maniac in a beat-up truck and later spot him shoving what appears to be a body down a sewer pipe. But when they stop to investigate,they discover that the grisly reality at the bottom of that pipe is far worse than they could have ever suspected and that they are now the targets of an evil far more unspeakableand unstoppable 'than they could have ever imagined!
Pumpkin Head
When a group of rambunctious teenagers inadvertently kill his only son, Ed Harley (Lance Henriksen) seeks the magic of a backwoods witch to bring the child back. But instead, she invokes "the pumpkinhead" -- a monstrously clawed and fanged demon which, once reborn, answers only to Ed's bloodlust. But as the invincible creature wreaks its slow, unspeakable tortures on the teens, Ed confronts a horrifying secret about his connection to the beast -- and realizes that he must find a way to stop its deadly mission before he becomes one with it forever!