| | |
| --- | --- |
| Members: | 32 |
| Standing: | 50 of 71 |
Ratings Score:
3.164
Status Score:
2.035
Favor Score:
0
Total Score:
5.198

Score FAQ

Average Member Rating:
9.588
Average Member Level:
61.656

This Coven is a member of the Alliance:



Arthropoda
Welcome to The Coven of Inari!
The first Asian themed Society of Vampire Rave. Established: Aug 19 2006

This membership is
EXCLUSIVE.
Numbers are not the goal- it's quality, like-minds.
DO NOT
ask to be inducted. If you think you would be a good fit, strike up a conversation with our staff. We won't tolerate those who complain about the way we choose to participate. Our affiliation is unique- yet still of very high standard. This is our realm on Vampire Rave.
Forced inductions
are a way of life on VR. We are not against forcibly inducting members if we feel they will be an asset to our Coven. Though it may not be our first choice in increasing our ranks, it certainly isn't something we're against.
Favor
of course is encouraged. Although they may not be forced, you show your support by what you do when you can.
Rules
of this Coven are simple, and extend to the rest of your actions on Vampire Rave:
-Respect
-Good moral character
-Tact
-A will to be a part of this community
Our Membership may always be small. We will only induct after sufficient, careful consideration. If it takes weeks or months to find people we feel will fit, so be it.



About our Representation/theme: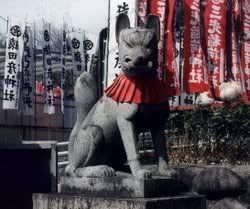 Inari is the Shinto god of the kitsune 'spirit fox' or 'vampire fox'- and all these specific kitsune are pure white and act as messengers. Kitsune can have up to 9 tails. Kitsune also come in different colors, but those are not specific of Inari. The kitsune feeds on human life forces by shapeshifting into humans. Kitsune characteristics are: great intelligence, long life, magical powers, and can be either good or evil. Kitsune are known as tricksters. But despite their role as tricksters, a kitsune will keep a promise it has given and will strive to repay any favor it owes. A Kitsunetsuki is a person that has been possessed by a kitsune.

Some ways to reveal a kitsune in human form:
1. They sometimes cannot hide their tail/s
2. Their shadows are that of a fox
3. Their reflections are that of a fox

Powers of the kitsune:
1. Possession
2. Ability to manifest in dreams
3. Ability to fly
4. Ability to create illusions
5. Breathe fire or generate fire from their tails
Star ball- sometimes kitsune are depicted holding a star ball. It is said that those who acquire the star ball can force the kitsune to help them- and also that they retain some of the kitsune magic. Due to this significance, the star ball is our Coven Master's Mark.

Misc.
-In Japan, kitsunetsuki used to be a common diagnosis for insanity and this was as recent as the early 20th century.
-Kitsune are also commonly portrayed as lovers.
-Rain falling from a clear sky is known as kitsune no yomeiri or "the kitsune's wedding".
Kistune images ©Stephanie Pui-Mun Law:
Images of legal use and in compliance by the linked artist as per her official website

*Kitsune are not always white, only those specific of Inari. These are awesome images of other kitsune*











Also visit our Alliance Arthropoda!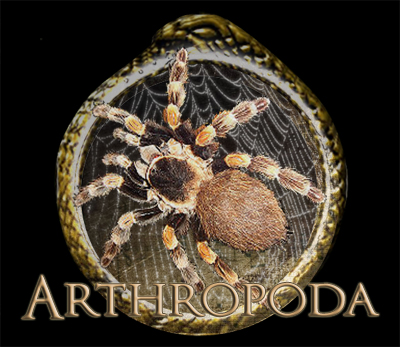 REAL VAMPIRES LOVE VAMPIRE RAVE
Vampire Rave is a member of
Page generated in 0.0845 seconds.