← All Alliances
London City Vampyres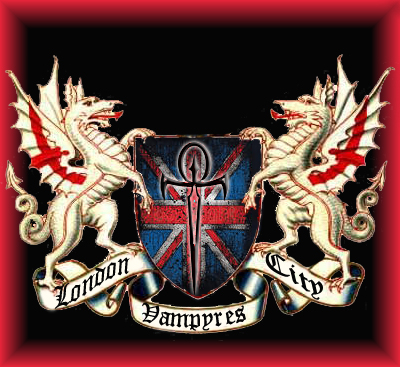 | | |
| --- | --- |
| Ratings Score: | 0.000 |
| Status Score: | 0.000 |
| Favor Score: | 0.000 |
| Total Score: | 0.000 |
Average Member Rating:
0
Average Member Level:
0

Abandon all hope ye who dare enter through the gates of London City. This alliance is not for the faint of heart but rather those who are outcasts and doomed to wonder on Vampire Rave. Covens searching for a dark place that they can find safety within while being among their own kind. This alliance is a Vampyric based alliance although other types of covens are welcome within our group. Within our gates the darkness of this world is our main focus.

This alliance has a set of simple rules to follow.
These rules are not up for discussion at any point in time....

1. We will NOT tolerate drama of any kind within our walls.
Any coven known to cause drama will not be granted entry to our Alliance.

2. We always protect our own first before we protect any outsiders. Coven, Alliance, Vampire Rave

The leader of the London City Vampyres

Alliance Master: Sire CRYPTORCHID

To gain admission within the alliance submit a petition and then message Sire CRYPTORCHID telling us why you desire entry to our alliance.


Alliance Members:
REAL VAMPIRES LOVE VAMPIRE RAVE
Vampire Rave is a member of
Page generated in 0.1308 seconds.