MyAngmong




Click her picture to visit her profile.

MyAngmong was promoted to AHM on August 14, 2008. She is head of the Host and Prospect Program, and takes care of the House Profile and Portfolio of the Month Awards. She oversees the House pages and makes sure they are kept up to date and in working order. And, Lord help the Details Masters if they are not. She left us for a time to run her own coven and is still a Coven Master, but came back home where she feels she belongs most. It is also her job to handle things when Radu and Daire can not be here. Radu and QueenMorbid are best friends, and they back each other when it is needed.

Her loyalty is always first and foremost to the House of Caomhnoir-an-Eolas. This is her home. QueenMorbid has held every position in the House from House Greeter, to AHM, with the exception of Level Master and Trade Master - because those positions are not needed, since it is the job of an AHM.







This is her Mark of Sight (Enforcer's Mark):





This is the protection mark that her scribes bear, which keeps them from being traded without her permission: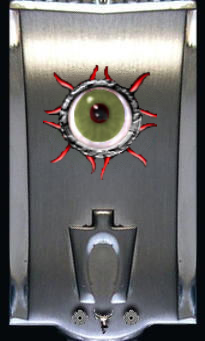 Scribes:


Click the picture to visit SavageBrute's profile.


Click the picture to visit TigerLilyAngel



I have just started out in this House and yet I have already managed to help with almost all of the pages. I have Signed up for Hosting new members, become Detail and Forum Masters, and become QueenxMorbid's Scribe.
I am really quite honored
~TigerLilyAngel

Mark of an Enforcer:




~Page design/layout updated by LadyJigsaw October 16, 2017~~

REAL VAMPIRES LOVE VAMPIRE RAVE
Vampire Rave is a member of
Page generated in 0.0891 seconds.