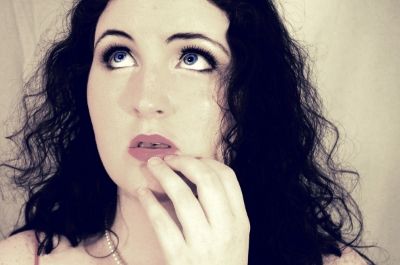 Heartstrings




"I joined VampireRave quite awhile ago, and before I left my last account, I started this coven with my good friend PandorasBx. It is just as incredible now as it was then. I'm thrilled to be back! I love the easygoing, friendly nature of the forums and all of the members here. I'm so happy to be a part of the CCD staff again; I love being able to give back to the coven that gives me so much. If there can be a home on the Internet, this is it."




PandorasBx


"I joined VR after seeing the link on a friends social page in 2007. I was in a few Covens and a House until I hit Sire and decided to open up my own Coven of which I absolutely love! The people in CCD are the best! It's a wonderful environment full of fun times and interesting discussions. I'm always looking for new members to add so please feel free to message me if you are looking for a home you can be yourself in :)"




Tzaddi




"On a lonely New Years Eve back in 2007, I was browsing the internet. I enjoy researching Witchcraft, Vampires, rituals, Tarot, and other Occult subjects. While browsing, I came upon Vampire Rave. I looked around, liked what I saw, and created a profile. My VR name is a Memorial to my long haired white cat I had the honor of owning until she passed from Cancer. (Cats are, of course, my favorite animal. I am also an advocate of Animal rights and Gay, Lesbian and Transgendered peoples rights also. I am very passionate about both of these causes.) Then I was almost immediately scooped up by one of the Houses, and then went on to be a member of three Covens, CCD being my final home and resting place! I have been blessed by our Coven Mistress (Master) PandorasBx, to be one of her ACM's. CCD is a wonderful Coven filled with friends, fun, support, and encouragement. You are never alone in a time of need. Everyone is very supportive of their Coven mates. I love it here, and have no plans to ever move on. You would be wise to consider joining CCD! You won't regret it!"




xRosex




"After joining a few vampire sites based on google searches, I found VR to be the most open minded place. Meaning, I didn't have to be a 'vampire' in order to join. Since reaching sire twice over, I decided to make a new profile, my only problem was finding a coven that suited my needs. Having joined more covens that I can count, CCD really hit home. PandorasBx welcomed me with open arms. She's not only my favorite coven master, but a wonderful friend as well."






REAL VAMPIRES LOVE VAMPIRE RAVE
Vampire Rave is a member of
Page generated in 0.0382 seconds.