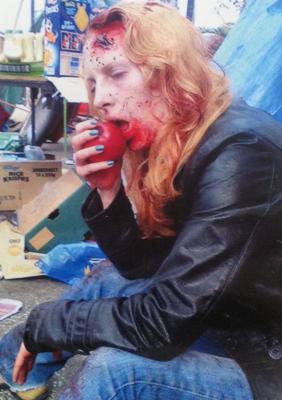 THIS JOURNAL IS ON 48 FAVORITE JOURNAL LISTS
Honor: 0 [ Give / Take ]













7 entries this month


PRIVATE ENTRY

00:14 Jul 30 2014
Times Read: 860


• • • • PRIVATE JOURNAL ENTRY • • • •

A Page from The Shadow Walker

17:10 Jul 14 2014
Times Read: 889

A Page from The Shadow Walker
18:19 Jul 13 2014
Times Read: 903
PRIVATE ENTRY
23:59 Jul 08 2014
Times Read: 916
• • • • PRIVATE JOURNAL ENTRY • • • •
19:05 Jul 05 2014
Times Read: 930
Lambs heart and cashue nut curry with rubarb and apple pie (home baked) with two scoops of ice cream, gin and apple and black current juice cocktail. Still hungry...
A Page from The Shadow Walker
16:24 Jul 04 2014
Times Read: 939
20:10 Jul 03 2014
Times Read: 961
So Joan Rivers wants to make money by insinuating negative connotations of Kristen Stewart's character...well love you don't have my support. I guess you must of really been hard up to take it down to that level eh???
REAL VAMPIRES LOVE VAMPIRE RAVE
Vampire Rave is a member of
Page generated in 0.0891 seconds.