THIS JOURNAL IS ON 117 FAVORITE JOURNAL LISTS
Honor: 32 [ Give / Take ]













4 entries this month


the ferry necklace i got

19:38 Dec 29 2020
Times Read: 219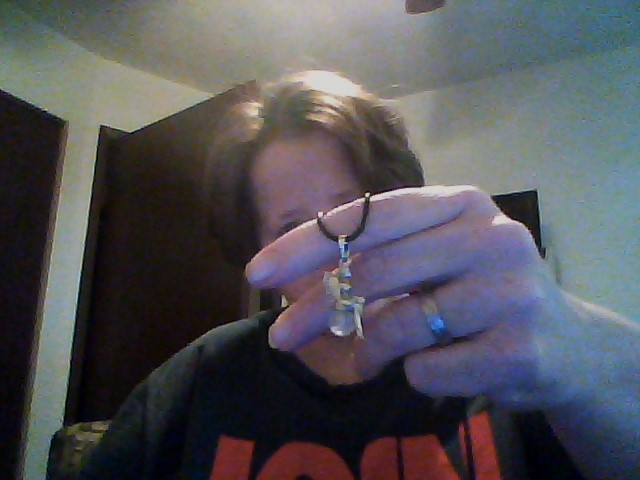 the necklace i got from a friend at the gas station i go to (very nice of him)
mental madness
22:47 Dec 22 2020
Times Read: 242
She sits alone in her room listening to music trying to block out the voices that are letting themselves known she tries not to break down but she finds it hard not to do her family won't believe her when she tries to tell them about the voices they say it's all in your head and you need help.

this is what I go through on a daily basis I learned not to talk about what's going on in my life even with my family cause they won't listen to me they try to push me away when I try to talk to them about it saying it's not really happening its all in your damn head so I went and got help just to find out that it's not in my head that its really going on.
'''
19:09 Dec 15 2020
Times Read: 269
good day so far
a little tired but good
'''
14:59 Dec 13 2020
Times Read: 316
just sitting here drinking coffee and relaxing a little
trying to forget about what went on last night
REAL VAMPIRES LOVE VAMPIRE RAVE
Vampire Rave is a member of
Page generated in 0.1605 seconds.