Occupation
07:07 Apr 25 2006
Times Read: 1,363
OCCUPATION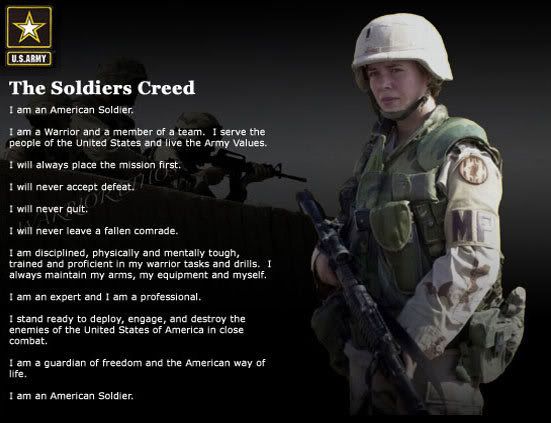 Combat medic for the US Army (Staff Sergeant, E-6). Presently serving as an Instructor/Writer for 232nd Medical Battalion, 32nd Medical Brigade, Army Medical Department Center & School at Fort Sam Houston, Texas.
The red castle tower recalls the battle of heavily mined areas. Its three battlements represent campaigns for the Aleutians, North Apennines, and Po River Valley. The fountain (a disc bearing wavy blue and white strips) stands for the crossing of the Po River that brought the 87th to the foothills of the Alps. The catamount, or wildcat, represents the fighting spirit, cunning, and aggressiveness of the mountain infantry, while the lance and pennant allude to the province of Bologna, where the unit emerged after fighting its way through the Apennines.
The shield bears a snow-capped mountain to represent both the rigion where the organization first received its specialized training and the normal home of mountain troops. The crossed ski pole and ice ax are some of the tools used by mountain troops, while the horseshoe represents the pack elements of the unit. The single red horseshoe incicates the fact that the 87th Infantry was the first organization of its kind. The motto on the scroll reads "VIRES MONTESQUE VINCIMUS", Latin for "We conquer power and mountains."
---
Platoon Photos
Here are a couple pictures I took during my deployment. The first one is with B Co 1-87 (the unit I deployed with), taken AUG 2005. The second is with HHC 1-87 )the unit I was reassigned to when I got promoted to Staff Sergeant), taken JUN 2006.