MystressVampyra's Journal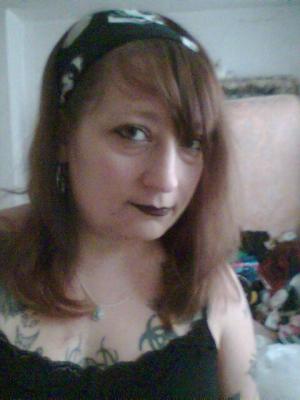 THIS JOURNAL IS ON 17 FAVORITE JOURNAL LISTS
Honor: 0 [ Give / Take ]













1 entry this month


Thumpers Story

02:22 Jan 05 2009
Times Read: 687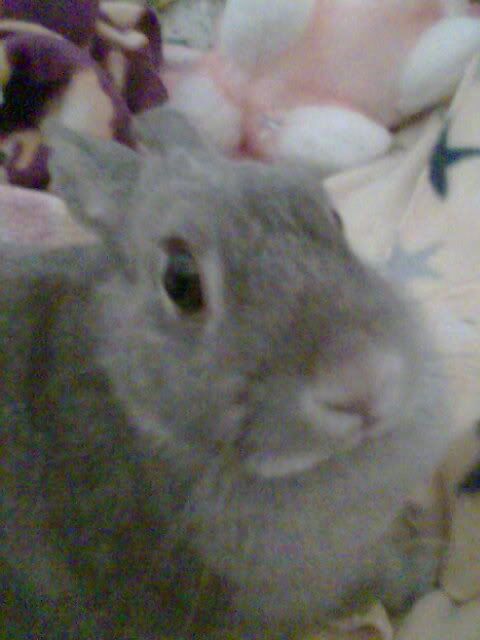 Thumpers Story



I decided to write this as several people have commented on my bunny

but also because of how special she is to me.



I left work early one day (april 20,2007) with 2 of my co-workers from another shift.

As we were walking down the road, we noticed a car cut across the street and pull up at the wooded

area at the corner. A man got out of the car and dumped a box of what we first thought was kittens

but,as we ran closer,we could see they were baby bunnies.

He was yelling "let the damn snakes eat yous"

My co-workers went after the 4 bunnies that hopped off and I grabbed Thumper

(she just laid there so I thought she was hurt) placed her in my pocket and

got on the bus for home.

When I got home I told my daughter I know you are gonna be piseed but....

She said what did you bring home now and I pulled Thumper out of my pocket.

My daughter thought she was adorable.

Well I took her to the pet store up the street to try to find out anything

I could about her. She is part Dwarf they said and was about 3-4 weeks old.

The woman said she didn't know if she was old enough to eat on her own.

So I got her a cage, treats, pellets ,hay and everything else she needed ,took

her home placed her in the cage with her stuff and she ate her food and drank

her water with no problems.



After a few months it was obvious this little girl was in my life for a reason.

She is my familiar but more importantly,she is my little angel.



This little girl has had such an impact on my life. She has changed my world around.

I found her when I was in a very depressed state and she changed all that.

She gives me a reason to enjoy life. Every time I see her little face, I can't

imagine life without her. She is my baby and is spoiled rotten.

But for what she has done for me I can not give her enough.



So when people say "how can you love a stupid animal so much?" I get very upset.

Thumper is not stupid! She is litter trained, fetches and retrieves a ball,

knows her name, knows when I am sick or upset as she will stay right beside me

and she has learned to give bunny kisses.



She is also very protective of me and will bite any strangers who come near me

when she is not in her cage.(She thinks shes a dog she even growls and shows

her teeth).



She is family to me. My little girl. I love her to death.

Thanks to her I now have 9 other bunnies a chinchilla a rat

a cat a guinea pig and a hermit crab most of who were also

rescues.



Never have I had an animal touch my life like Thumper has.

But, like a friend of mine said, Angels don't always come in

a human form.

I truly believe Thumper is my Little Angel!


REAL VAMPIRES LOVE VAMPIRE RAVE
Vampire Rave is a member of
Page generated in 0.0543 seconds.