My love for you is a journey starting at forever and ending at never.
Set at 21:07 on August 13, 2023

WHAT CURSEDTODARKNESS IS DOING
Websites
Quote:

Too often we lose sight of lifes simple pleasures, remember when someone annoys you it takes 42 muscles to frown BUT it only takes 4 muscles to extend your arm and bitch slap the motherfucker upside the head.
Compliments of TheNameGame
For your listening pleasure please feel free to scroll through the video playlist and find a song that you enjoy, or just turn it off if you prefer silence.






So a little about me huh? Well I for one find myself difficult to put in a box but I am going to do the best I possibly can.

First and foremost I am a wife and mother. I have a beautiful daughter and an adorable son. I have a wonderful husband who is also a VR member, his screen name on here is vXVampre. We actually met on VR in 2005 and over time discovered we are PERFECT for one another and madly in love with one another. He is my anchor and my balance that keeps me from sinking. I truly can NOT imagine what my life would be like without him and our children. They are my EVERYTHING! That said, DO NOT message me trying to hook up, flirt or whatever it is people call it now a days. All that will get you is BLOCKED!

I love all things art related and I have my own little crafty shop online. If it can be crafted, I will find a way to do it. I crochet, knit, paint, draw, work with clay, make jewelry, write on grains of rice for pendants, etch glass, wood burning, make dream catchers, stamp on metal (still perfecting this one), and I am sure there is more that I have left out..... moral is I LOVE crafting! I have 19 tattoos and 8 piercings, and I am no where near finished. I find tattoos to be another form of art just on a different type of canvas. Mine tell a story about my life that only those close to me know about.

I use to be a ghost hunter/paranormal investigator. It was one of my favorite past times and hobbies. I find that it is near impossible to scare me and perhaps this hobby stems from that. I love all things to do with the paranormal and have since as long as I can recall. I do miss it and hope that maybe one day I will be able to pick it back up. I have plenty of experiences from those days that have taught me much and will forever stick out in my head.

I am a Vampire Rave Master Vampire, Mistress of The House of La Bella Oscuridad and hold the VR TOS in high regard. I am very honored to be able to help out on this site and I take it seriously. I don't care if you have been on here since the site started or a day, you will get the same treatment for breaking the rules.

Aside from the bits and pieces I have put on here, I am very private. I tend to not give much information about myself to people until I get to know them and deem them worthy of it. I am also a drama Nazi. If you are a person who likes to cause drama on here.... don't even bother messaging me or trying to friend me because the answer will be no. I want NOTHING to do with any of that crap. I quite literally have a ZERO tolerance for stupidity, ignorance and as stated drama. Real life is drama enough and I sure don't need any online where I go for fun.

Feel free to add me if you like, but do not expect me to add you back. If you want a friend add from me, you will need to ACTUALLY friend me. I have no need for people on my list that I don't know. To be honest, if we are not really friends I could care less if you are online. Friendship is not something that happens in one message either. We have to have a chance to get to know one another a bit first.

I think I have put all I can put about myself in a box. I wont bite so if you would like to know more about me please feel free to message me, introduce yourself, and have a chat.

I would like to give a special thanks to those of you who took the time to read this. Most people will quickly glance at the pictures and throw a rating up just to get the rate, but very few take the time to learn something new about a person.


I love him not for the way he dances with my angels, but for the way his name silences my demons.

Created by Vxvampre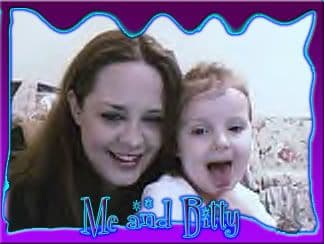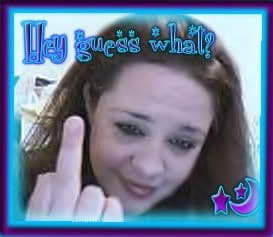 Created by BatsInTheBelphry
Created by ShadowedRemains

~My wonderful husband and my awesome children!

~ Art, I absolutely love art and everything to do with it. My favorite Painter is Van Gogh

~ Music, I love to listen to music and I love to write lyrics, I almost always have music playing.

~ The color black

~ Yarn

~ Tattoos

~ Piercings

~ Honesty

~ True friends

~ Christmas

~Halloween

~ Nascar

~ Disney films

~ Bubble baths

~ Time to myself

~ Candles

~ Cheesecake

~ Eyeliner

~ Vacations

~ Disney World

~ Dyed hair

~ Chinese Food

~ Free Stuff (honestly who doesn't?)

~ Web design

~ Hot Tea

~ Coffee

This list could continue but I honestly think you get the point of my randomness.




~ Drama

~ Drama Llamas (Get over yourself already, you're not THAT important, and no one really cares about your drama fuckery.)

~ Liars

~ Argumentative people

~ Cheaters

~ People who smack their food or chew with their mouths open (It makes them look like a cow)

~ Profiles with constant name changes. Pick a fucking name and stick with it already.

~ People who beg for premium memberships. Get a fucking job.

~ Slow drivers in the fast lane

~ People who abuse their kids

~ People who judge others without trying to know them first.

~ Close minded people

~ Those individuals who have only read a book or two and think that they know everything

~ Racists

~ Sympathy seekers

~ Profiles with tons of quizzes on them

~ Profiles that are more pictures than words.

~ Internet Explorer

~ Ground Beef (yeh I know I'm weird)

~ Caillou!!!! I honestly can not stand that show!

~ The sound of teeth grinding!





~ The Sex Pistols

~ The Ramones

~ Chevelle

~ Breaking Benjamin

~ Nickelback

~ The Sick Puppies

~ My Chemical Romance

~ Dinosaur Junior

~ The Calling

~ Radiohead

~ Incubus

~ Audioslave

~ 3 Doors Down

~ Staind

~ Blind Melon

~ Greenday

~ Shinedown

~ Earshot

~ Zebrahead

~ Iced Earth

~ Vertical Horizon

~ Snow Patrol

~ My Morning Jacket

~ Weezer

~ Yellowcard

~ Puddle Of Mudd

~ The Pixies

~ The Lemon Heads

~ Good Charlotte

~ Iron Maiden

~ Sum41

~ Something Corporate

~ Taproot

~ Metallica

~ Ani DiFranco

~ Coldplay

~ Days of the New

~ Pantera

~ The Smashing Pumpkins

~ Violent Femmes

~ Aerosmith

~ White Zombie

~ Pavement

~ The Flaming Lips

~ Arctic Monkeys

~ Tori Amos

~ Marilyn Manson

~ Modest Mouse

~ Ozzy

~ Poe

~ Godsmack

~ Alien Ant Farm

~ Evanescence

~ Dave Mathews Band

~ Fleetwood Mac

~ Lifehouse

~ Fall out Boy

~ Hoobastank

~ Kid Rock

~ Hinder

~ Limp Bizkit

~ Me First and the Gimme Gimmes

~ Offspring

~ Soul Asylum

~ The Doors

~ Ben Harper

~ AC/DC

~ Enya

~ ICP

~ Black Sabbath

~ Jack Johnson

~ Seether

~ Bon Jovi

~ Tanacious D

~ Sarah McLachlan

~ Pink Floyd

~ Korn

~ NIN

~ Def Leppard

~ Journey

~ Bob Dylan

~ Loreena Mckennit

~ The Beatles

~ Eminem

~ Enigma

~ Poison

~ The Dead Milkmen

~ Boston

~ Warrant

~ The Counting Crows

~ Bob Seager

~ Papa Roach

~ The Black Crows

~ CCR

~ Powerman 5000

~ Within Temptation

~ Nirvana

~ Third Eye Blind

~ Bush

~ Tom Waits

~ The Who

~ Catch 22

~ Fizgig (a local band)

~ Tom Greys Dream (a local band)

~ Panic! At The Disco

~ Frank Sinatra

~ The Glenn Miller Band

~ Bing Crosby

~ Dean Martin

~ Billie Eilish

~ Ed Sheeran



I know that I have forgotten probably about a hundred groups but if you haven't figured out how random I am with my music selection by this list then you never will and I didn't even begin to name the country stuff

~ I Love Lucy

~ The Golden Girls

~ I Love Lucy

~ Ghost Hunters

~ Ghost Hunters International

~ Friends

~ Roseanne

~ The Secret Life of An American Teenager

~ Destination Truth

~ That 70's Show

~ Who's Line Is It Anyways

~ Bewitched

~ I Dream Of Genie

~ Most Haunted

~ Full House

~ Jojo's Circus

~ Bear In The Big Blue House

~ I have learned to like The Wiggles

~ Family Guy

~ Daniel Tigers Neighborhood

~ Salem

~ The Originals

~ The Vampire Diaries

~ Expedition Unknown

~ Once Upon A Time

~ Destination Truth

~ Diners, Drive-Ins and Dives

~ WandaVision

~ The Connors

~ Mom

~ Call Me Kat

I have learned to love alot of the childrens shows, but only the Disney ones. You kinda have to do that when you have a wee one.


~ Pretty Woman

~ The Twilight films

~ Riding In Cars With Boys

~ Interview With A Vampire

~ The Notebook

~ Monty Python and the Holy Grail

~ Mallrats

~ Jay and Silent Bob Strike Back

~ Clerks

~ Clerks 2

~ The Holiday

~ Charlie and the Chocolate Factory

~ Titanic

~ Peter Pan

~ The Exorcist

~ A Christmas Story

~ National Lampoons Christmas Vacation

~ The Family Man

~ The Divine Secrets Of The Ya-ya Sisterhood

~ The Harry Potter Movies

~ The Deadpool Movies

~ Almost everything with Adam Sandler in it

~ Arsenic and Old Lace

~ Pretty much anything that is a Disney Movie

~ The Proposal

There are tons more but if I keep going then this will never end.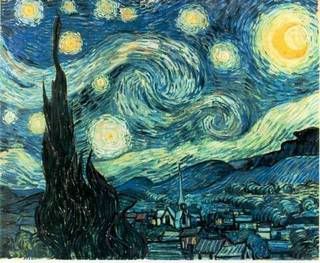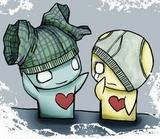 Why you ask.....Sometimes you just have to have a box for blinkies... thats why. :)

















As we all know everyone is free to rate how they choose here. My personal rating system goes as followed.

* If your profile shows that you have put any amount of work into it I will give you a 10. It is not my place to judge you on your html ability. It is also not my place to judge you based on what you like or don't like. That is why it is your profile and not mine.

* If you change your name constantly, I WILL NOT rate you. If you message me asking me to rate you and I know you are a constant name changer, you WILL receive a 1 from me.

* If you rate me low to just be a jerk, I will rate you what you give me.

* If you rate me lower but can give me feed back on your reason so that I can consider it, I will rate you fairly.

* All suspended profiles receive a 1.

* If you find it amusing to down rate me simply for sport and decide to bring in multiple of your profiles, I assure you the favor will be returned to each of them with all of my accounts.... Please note that is an undisclosed number.

* If you message me asking me to buy you a premium membership, I will rate you a 1 and block you. Get a job. No one likes a beggar.

* If I see you begging for a premium membership in your kismet, again... I will rate you a 1. Don't create what you can not afford to have. I assure you it annoys the fuck out of 98% of the members on this site.

I am honestly as nice or mean as you make me.






| | |
| --- | --- |
| Member Since: | Dec 15, 2005 |
| Last Login: | Sep 25, 2023 |
| Times Viewed: | 41,701 |
---
| | |
| --- | --- |
| Times Rated: | 2,326 |
| Rating: | 9.951 |
Rate this profile


---
CrypticSin
05:00
Sep 22, 2023

OldSoul
02:28
Sep 22, 2023

Airianna
03:39
Sep 17, 2023
[
All Comments
]
NEWS



16:11:41
Jun 14 2021


I had to apply some security updates. I needed to take the site down for a few hours to complete everything. I did it in the middle of the night.. When hopefully, most of you wouldn't notice :)

More News...