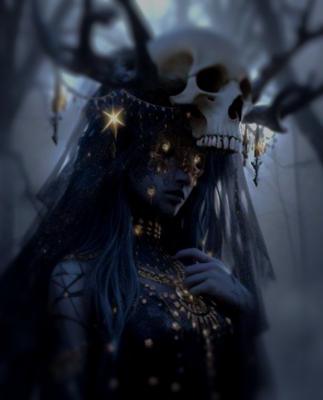 Proud ACM of The Coven of Temples of The Ancient Egyptian Pharaohs
Set at 04:33 on April 26, 2020

WHAT DARKNESSFOLLOWS IS DOING
Quote:

Between our birth and death we may touch understanding, As a moth brushes a window with its wing. -Christopher Fry


"A witch ought never be frightened in the darkest forest because she should be sure in her soul that the most terrifying thing in the forest was her."-Terry Pratchett




Greetings...
This is NikkiAidyn(that's my main profile) and this is one of my 6 profiles that I have made or been given here.
[Amaranthine, XZenithX, Ylvax, & MsNephthys are the others..] A bit about me:

~I'm married & I love him with all that I am. Obviously I won't tolerate flirting because of this, so if you're looking for love or lust you're in the wrong place. I am 100% loyal to him and plan on spending the rest of my days on Earth with this lovely man.

~I currently work online and I am also completing my Liberal Arts A.S. so that I can get an A.S. in Medical Laboratory Technology. From there it has always been my dream to Master in Psychology, so eventually I'll pursue that. I live to learn and it is a never-ending journey to me.~

~ I have a variety of interests and hobbies that are discussed about on my main profile and the others..~




~I'm highly spiritual and attuned to my consciousness... I practice a mixture of ways~

~If you want to know more I'm a message away. If you add, favor my journal or rate me I will return the favors... ~ Thanks for stopping by...~

"Off then with the old,
The decay, and the mouldering mustiness
Of this shapeless mass;
On then with the eternal vastness
Of an unfettered spirit-
A being of such freedom
As moving seems apart
Even from Reality
And projects the image
Of eternal hope
Into the tiniest gem or dewdrop
Cupped within a blossom rare"
-Shakespeare




"Oftentimes we call Life bitter names, but only when we ourselves are bitter and dark. And we deem her empty and unprofitable, but only when the soul goes wandering in desolate places, and the heart is drunken with overmindfulness of self.




Life is deep and high and distant; and though only your vast vision can reach even her feet, yet she is near; and though only the breath of your breath reaches her heart, the shadow of your shadow crosses her face, and the echo of your faintest cry becomes a spring and an autumn in her breast.

And life is veiled and hidden, even as your greater self is hidden and veiled. Yet when Life speaks, all the winds become words; and when she speaks again, the smiles upon your lips and the tears in your eyes turn also into words. When she sings, the deaf hear and are held; and when she comes walking, the sightless behold her and are amazed and follow her in wonder and astonishment."
- Khalil Gibran




Proud Assistant Coven Master of: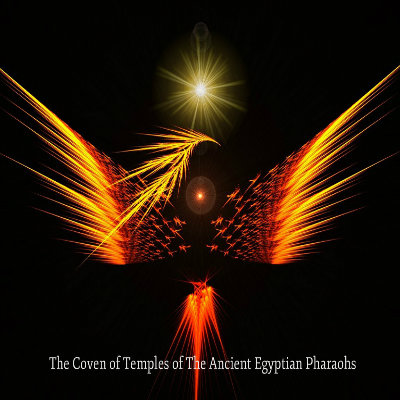 Alliance: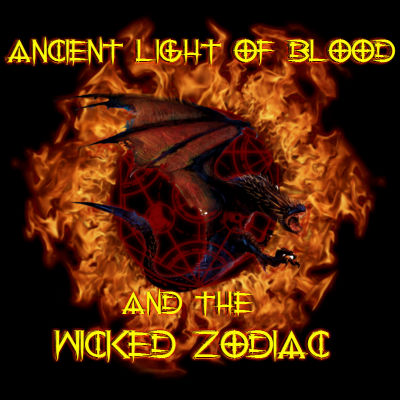 "Dreams are like the old stories where wolves are seekers always running, and women carry fire in their bare hands and light the dark paths before them.
Old stories hold that the birds will fly all the miles of the world to tell your secrets to the rising moon, and men will walk over oceans of ice to find one truth."
-Tamara Rendell
| | |
| --- | --- |
| Member Since: | Jan 08, 2014 |
| Last Login: | Jul 27, 2021 |
| Times Viewed: | 20,231 |
---
| | |
| --- | --- |
| Times Rated: | 753 |
| Rating: | 9.945 |
Rate this profile


---
HellsVengeance
00:31
Jul 26, 2021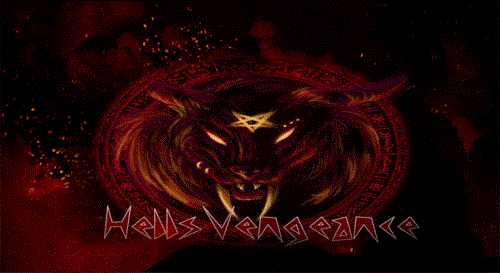 HumanLivingVampyre
20:07
Jul 25, 2021

LordEirik
16:15
Jul 21, 2021
rated and added

[
All Comments
]
NEWS



16:11:41
Jun 14 2021


I had to apply some security updates. I needed to take the site down for a few hours to complete everything. I did it in the middle of the night.. When hopefully, most of you wouldn't notice :)

More News...