Solitary Confinement found in Inner Blaze
Set at 17:15 on May 24, 2020

Websites
Quote:

Life is about making choices - some cause you great peril. Some cause you remain in darkness for life.
Ins and Outs of the Warden
Here's what you need to know first and foremost – I am the Warden of Inner Blaze – I take no shit. I will throw you in solidary confinement without blinking an eye.
You mean nothing to me, once you have found your way into Inner Blaze. Cry, beg, plead … do anything and everything … I just don't care. Tell me you are a good person … tell me that it was a misunderstanding … you know what I am going to do, DELETE … send me another message … DELETE … send me a third message – BLOCK …
Now if you are using my services …expect excellent, stellar costumer service. I aim to please. I might be a hard ass on the inmates but not on my clients. Yes, clients refer to the Coven Mistresses and Coven Masters of VR! I am here to help you out and ensure your mess is taken care of … no I can't hide the bodies, but I can put them in the inferno and ensure they can't get out … no matter what …. Seriously, Sire? Hum – that will take forever … so we know we'll be good for a while.
So CM's you and me are going to be dear friends, but those sent to me to be my pets, well y'all are in for surprise!

Down & Dirty On Me
Who I am doesn't matter, what I am does not matter. What is important is that I stick to my guns, I do not crumble, I do pout, I do not say oh woe is me. I do not get hurt by words, or gossip. You can try, but I'll SMH and laugh all the way home. That is me – hard, cold, and secure in who I am, and do not need the approval of others to make me feel like I am someone and/or something of value.
If you are invited to my inner circle, you will know the truths of who I am and the morals I hold. Those invited in are few and far between.
With that said, I love to met other people, learn new things, and engage in convo, if it gets nasty, good bye – no tears, just good bye, and if it gets stupid / stalky – blinded!


COVEN
ALLIANCE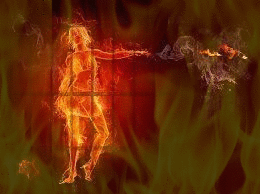 | | |
| --- | --- |
| Member Since: | Jul 03, 2010 |
| Last Login: | Mar 22, 2022 |
| Times Viewed: | 31,350 |
---
| | |
| --- | --- |
| Times Rated: | 386 |
| Rating: | 9.928 |
Rate this profile


---
LeenaKay
19:15
Dec 28, 2022
brokenxhearted
10:14
Jun 11, 2022

Neinmortlan
08:11
Jun 11, 2022
happy birthday wherever u are
[
All Comments
]
NEWS



16:11:41
Jun 14 2021


I had to apply some security updates. I needed to take the site down for a few hours to complete everything. I did it in the middle of the night.. When hopefully, most of you wouldn't notice :)

More News...