When my servants drop things, grumble or whine. Its not long before they are back in line. Once long ago I was training a slave, who endeavored most stubbornly not to behave. So I cut off a finger or two with a knife, and threatened to slaughter his child and wife. I tied him down naked, and to a horse, and dragged him through miles of ramble and gorse. I poured salt in his wounds, and rolled him in rubble. That was the last time he gave me any trouble.



Fetish Comments & Graphics - Photobucket
Physical description: 5'9", tan skin, brown and blond hair, a lil chubby but not fat, and deffinately not too skinny. Deep brown eyes, well kept teeth. (I take very good care of my teeth) Anything else you want to know just ask.
Demented Freaks go to HELLucination.com!
Likes: I like to go out with friends and just have fun. I like people who are open and arent affraid to be their crazy selfs. I love music of all kinds. Especialy metal, rock, and ICP, TWIZTID, DARK LOTUS, and ALL THE OTHER FUCKED UP CLOWNS!!! WHOOP WHOOP TO THE JUGGALOS AND LETTES OUT THERE!!!! WRITE ME!!!!!!! lol
I love the goth look even though I really just a Juggalette. I love dark poetry, dark art, Im interested in wicca, pegan, and anything thats not christianity and satanism...I know plenty about both already.
I like people who love to talk.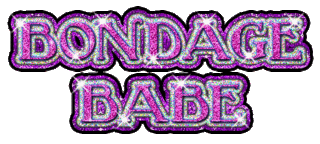 Demented Freaks go to HELLucination.com!
Dislikes: People who are narrow minded, preppy people who think theyre better then everyone...then again I think everyone hates those people...I hate pop music, there is no talent in it, its all about image (which is bullshit) I hate people who think they know everything. I hate people that are too much like me...its scares me. lol. I hate people who try to act insane when theyre really not. I hate people who act depressed on purpose for attention. I hate people who say that theyre into magick when theyre not.
What anime vampire are you? >:3

Cunning Vampire
Clever and beautiful you tend to "abuse" your powers of such beauty by getting humans to do as you please, with your looks and evil mind you can get anything

How do you compare?
Take this test! | Tests from Testriffic
Interest: Magik, vampyres, MUSIC, art, poetry, cooking..(Yea I know thats random) BLOOD! DEATH! CHAOS! As you well know juggalos and juggalettes are da best at doing the blood death and chaos. lol
random things about me: Im a kinky nymphomaniac...I have a blood fettish...I LOVE pain...especial when Im not the one in pain, lol! I love sex role plays...anything else you want to know ASK!
And for those who knew me under the inslavement of LordxUlias....He's regretably no longer my master. He forake me for some one...or more accurately, several other some ones.
MyNiceProfile.com
My new Master is Remi Steele.
MyNiceProfile.com
wish me luck, maybe this one will turn out right.
Favorite TV shows: Invader Zim, Spungebob, ghost wisperer, charmed...cant think of anything else...
FAvorite Movies: Anything anime...especialy vampyre hunter D
If you rate my profile, PLEASE Write something INTERESTING. Not your typical hum-drum hellos' please.
Im out of things to tell you now..bye!
MyNiceProfile.com
Actually one more thing...I'd just like add this in for those of you who like doing the thing that I hate the most about my comments...STOP LEAVING STUPID FUCKING PICTURES AND ACTUALLY GIVE ME SOME FUCKING FEED BACK ON MY PROFILE! And no more of this "YOUVE BEEN RATED FAIRLY" BULLSHIT!!! I dont want to hear that Ive been rated fairly by you punks. Guess what? Ive been on this site for almost 4 years! I was one of the first 100 to show up here! And reguardless of my status on this site...
Your all fucking children to me! Less then half of you know hell! And those of you who do need to be given a fucking medal for not using it as a sympathy trip!....Good got you smart people!
Ok...Im done ranting...have a nice day...
Friv - Games Online - Free Flash Games