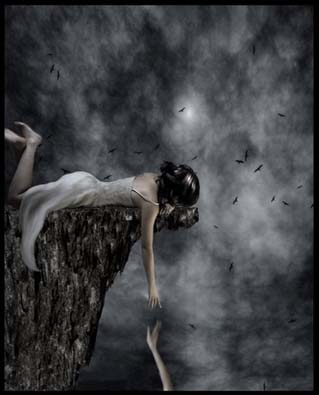 What the frig?
Set at 09:47 on October 02, 2010

Websites
Quote:

Well that's special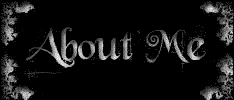 What can I tell you about me? Well I can start off by telling you that I am unique and different, just like everyone else. I am very honest, and blunt; which is sometimes taken as me being rude. It's not that I am rude, it is just that I do not believe in sugar coating things and prefer to hear the truth myself.

I enjoy art in all it's forms, and I listen to music pretty much from the second my eyes open until they are closed. I love tattoos, and piercings, and have quite a few of my own. I am a bit of a home body.... I prefer to stay in doors than deal with the stupidity of what goes on outside of them.

I am a very easy going person and a dedicated friend to those that earn my respect and friendship. I believe trust is something you earn so I tend to be decently private until I get to know someone. I love to meet new people, and I love to experience new things.

My hobbies are reading, writing, drawing, painting, digital art, photography, and learning new things.

Last but not least, at least for now, I will tell you this is not my first profile on Vampire Rave. If you know me well you will be able to figure out what my other profile name is. Like I said, I like to be mysterious.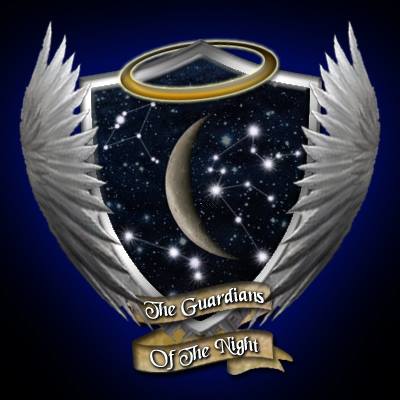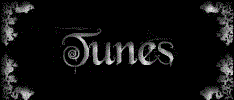 My music selection is HUGE. I will attempt to name some of them, but I am sure I will leave out a ton of artists. lol.

Aerosmith
Dinosaur Jr
Chevelle
The Pixies
Weezer
My Morning Jacket
Breaking Benjamin
Audioslave
Nickelback
Rob Zombie
White Zombie
Marilyn Manson
Pantera
Metalica
The Ramones
Alien Ant Farm
Avril Lavigne
Blind Melon
Blink 182
Death Cab For Cutie
Flogging Molly
Dropkick Murphies
Disturbed
Incubus
Linkin Park
Foo Fighters
Lifehouse
Lily Allen
Mayday Parade
The Misfits
Placebo
Radiohead
Plain White T's
Rise Against
Secondhand Serenade
Shinedown
The Sex Pistols
Sum 41
Staind
Sunny Day Real Estate
Taproot
Yellowcard
Zebrahead
Eminem
Three Doors Down
Ben Harper
Jack Johnson
Sarah McLachlan
Evanescence
Beethoven
Mozart
Chopin

This list keeps going but I think I will just stop here.... It's obvious how random I am.




I like to read and there are alot of books I like to read, but if anyone is interested in my favourites, here are a few of them.

The Twilight Series
The Harry Potter Series
The Landry Series by V.C. Andrews
Lost in Time by Louis Duncan
Most anything by Stephen King
Most everything by Anne Rice



I don't watch much telly, but I do have a few shows that I am partial to.

Sugar Rush
Most paranormal programs
The Learning Channel
The Discovery Channel
The History Channel
Family Guy
South Park
I Love Lucy
Futurama
Destination Truth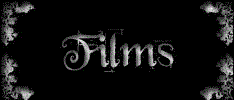 I enjoy mainly comedy and horror films, but the occasional romance if it has a good plot is ace too.

Twilight
New Moon
Interview With A Vampire
The Harry Potter Films
The Notebook
The Proposal
Clerks
Mallrats
Clerks 2
Sweeny Todd
Step Brothers
Click
Little Nicky
Billy Madison
Pretty Woman
I Now Pronounce You Chuck and Larry

There are more but that should give you an idea of what films I enjoy watching.




My family and mates
honesty
art
autumn
beaches
Colour changing of leaves
sunrise and sunset
music
my religious beliefs
photography
holidays
reading
fairies
lemon drop sweets
cooking
learning new things
Brain teasers
stars
butterflies
antiques
daisies
night time
hair dye
tattoos
piercings
mohawks
Christmas
Halloween
kittens
elephants

I think that is enough of what I love. I mean where does one really stop a list like this? lol.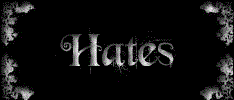 dishonesty
cheaters
teeth grinding sounds
racists
negativity
people who smack their food while eating
heat
summer
sunlight
bright lights
washing dishes
close minded people
dirt
sand
bugs
techno music

Enough of the hates. There are more but we'll stop here.


| | |
| --- | --- |
| Member Since: | Jul 25, 2009 |
| Last Login: | Feb 14, 2022 |
| Times Viewed: | 8,509 |
---
| | |
| --- | --- |
| Times Rated: | 203 |
| Rating: | 9.917 |
Rate this profile


---

MistressofChains
05:39
May 14, 2022
Rated by MistressofChains
BeyondWonderland
05:38
Apr 29, 2022

IveXtastedxthexrainbow
05:17
Aug 03, 2021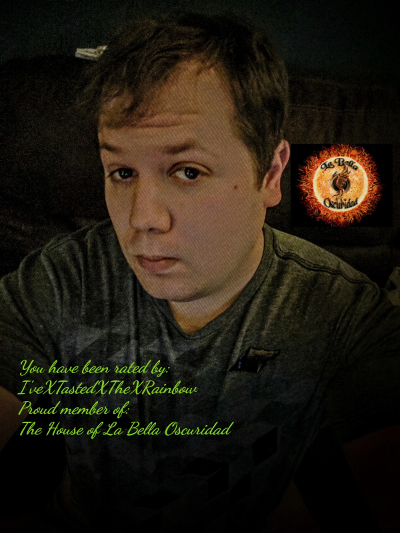 [
All Comments
]
NEWS



16:11:41
Jun 14 2021


I had to apply some security updates. I needed to take the site down for a few hours to complete everything. I did it in the middle of the night.. When hopefully, most of you wouldn't notice :)

More News...