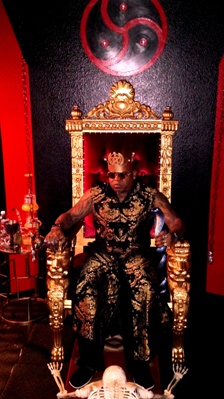 I Live My Beliefs. Do You? How Is That Working Out For You?
Set at 15:59 on February 23, 2018

Quote:

I'm What Fear Is Afraid Of. I'm What The Unknown Hides From. Death Is My Next Illusion.





*** FOUNDER & ORDAINED MINISTER OF MOGYOLOGY AND ITS COVEN***





*** MY ALLIANCE ***




AHHH THE BOX
YOU SOLVED THE BOX
YOU OPENED IT
AND NOW
I AM HERE
WELCOME....







NOW YOU MUST STAY WITH ME, TASTE MY PLEASURES

SO WELCOME TO THE REALM OF LORD MOGY

I WILL GIVE YOU AN EXPERIENCE BEYOND LIMITS
PAIN AND PLEASURE, INDIVISIBLE
I WILL DISCOVER THE THINGS THAT MAKE YOU WHIMPER

NO TEARS PLEASE, I DO GIVE AUTOMATIC '10' RATINGS
BESIDES, YOUR TEARS WOULD BE A WASTE OF GOOD SUFFERING

SO LET US BEGIN....I HAVE SUCH SIGHTS TO SHOW YOU



*** BUT FIRST, A WARLOCK'S COMMUNION ***

The Spirit Of The Universe is my God; But MY will be done
A Sheep I am not, I have no Shepard
He monitors the progress of my human experience
May my destiny continue to unfold
I've laid down in the green pastures of Mother Nature
I've enjoyed the beauty of Her still waters
In my human body resides my everlasting soul
Society's laws and my Human Consciousness determines what is right, what is wrong
I mostly choose to do right for freedom & serenity sake
What little wrong I may do, may it never be discovered
I live my life knowing I must transcend one day
I fear neither transcending nor evil: for my Magick and Will are strong
My fighting skills, guns, knives, swords, wands and staff, they comfort me
I also know people who know people, it's a sort of secret society you see
A table with a meal may be set before me in the presence of my enemies
But I will eat alone, for after all, they are my enemies so fuck them
I pour oil in my tub and take cleansing ritual baths to reduce negative energy
The blessings I have I am truly grateful for
I will harm none, but will take no shit
I will live my Pagan Hedonist Warlock life as a fun and fair being
With my eyes wide open, questioning everything, forever learning Mercy shall be shown to those deserving of it
Karma will follow me all the days of my life
Which type will depend on the choices I make
When I Transcend, my soul will return to the Spirit Of The Universe
forever more


*** I CHALLENGE YOU STEP INTO MY CIRCLE & STAY! ***

Let's begin with I am a Pagan Sexual Vampyre, Warlock, Hedonist, Naturalist and an Ordained Pagan Minister..And..I...Am...Pain! So, Nuff said on that.

I am a moon type person. I hide my emotion sometimes. I tend to be the quiet type. I am not always happy, I mean who is right, but I am way happy more often than I am not. :)

Now during the times I'm not happy, I act as though I am in order for me to not burden my friends with my problems.

I've faced some problems in my life. My heart has been dealt blows before.

I tend to think about things a lot more than other people, and I may get annoyed with people who act out without thinking about consequences.

I am also the type of person that others often come to with their problems because I've been through plenty, and I'm very understanding.

Though I am alone, I rarely feel lonely. My demeanor is usually chill, and relaxed. I am usually logical, and rely a lot on facts and information when having to make decisions.

I often keep things to myself. I've let enough people in only to be betrayed so although I'm very friendly and a nice guy, don't mistake me for someone who believes everything he sees or hears. My trust is no longer given freely.

This is just one side of me, and I have different faces in different situations and environments, just like the moon has phases.


Favorite Tv Shows: True Blood, Being Human, Bizarre Foods, And More...

Favorite Movie Genres: Action, Science Fiction, Comedy, Animation, Horror

Favorite Movies: All Hellraiser Movies, Blade, Underworld, Thor, And More...

Favorite Music Genres: Goth, Some Rap, Some Rock, Pop, New age, Ambient, Dance, Soul

Favorite Artists: Rihanna, Evanescence, Linkin Park, Michael Jackson, And More...

Reading Selection: Psychology, News, Comic, Fantasy, Fiction, Health, Home & Garden, Horror, Humor, Philosophy, Political, Poetry, Religious, Satire, Science Fiction

Favorite Reading: Midnight Blue Series, Urban Ink Mag, Vampires the recent undead.

Social Behavior: Reserved, Friendly, Comedic, Flirtatious, Dark

Interests And Hobbies: BDSM, Exercising, Arts & Crafts, Reading, Learning, Music, TV, Movies, Internet, Games, Dining, Photography, Theater, Travel, Cooking, Camping

Idea Of A Great Time: Playing With A Kinky Female Play Partner, Hanging Out With Friends, Some Partying, Going Shopping, Staying At Home, Trying New Things, Going To The Movies, Relaxing, Sleeping, Drinking A Little, Reading A Book, Playing Video Games, Watching TV A Little, Going To A Museum.

Friends Describe Me As: Hedonistic, Friendly, Someone They Want To Be, Cool, Perfect, Raunchy, Obscure, Goofy, A Flirt, Dark, Enigmatic

Idea Of Fun:
Practicing Magick
Being With Someone Who's Hot For Me
Having Lots And Lots Of Sex
Swimming
Bantering
Laughing
Camping
Amusement Parks
Movies
Shopping for collectibles
Sight-Seeing
Eating Out Somewhere New
Playing Video Games
Playing Pool
Playing Air Hockey
Go-Kart Racing
Bowling
Backyard BBQ





I WOULD DO ANYTHING FOR LOVE




I'M NOT A CHEATER




****** MY THEME SONG ******




****** STILL SEARCHING FOR THE ONE WHO IS DESTINED TO BE MINE ******











WHO WILL NEVER LET GO AND WILL BE THERE UNTIL THE END....








AND BEYOND....





BUT, ONLY TIME WILL TELL IF THE ONE I FIND WILL BE THE ONE...ALTHOUGH I HAVE NO DESIRE TO BE IN A LONG DISTANCE RELATIONSHIP, I WOULD WAIT FOR A SHORT TIME IF SHE PLANS TO RELOCATE TO MY AREA




I LIVE ALONE. IT'S NOT MUCH, BUT IT'S HOME!

I LOVE MY SON (MY ONLY BIO-CHILD)

I LOVE SKINNY DIPPIN AT NIGHT

I LIVE BY THE SERENITY PRAYER

I DON'T DO DRUGS

I DO CONSUME MEDICAL CANNABIS





I DON'T DRINK BEER (BUT ANYTHING ELSE IS FINE)



EDUCATION

Some College, No Degree. Decided on Non-Traditional Education which paid off very well for me and saved me a lot of money and kept me interested in what I was learning. I was able to apply what I was learning directly to my career. No wasted courses just to keep someone else employed. I have
attended Southern University at New Orleans (Enjoyed It), Wayland Baptist University (Enjoyed It), Chaminade University of Honolulu, HI (Enjoyed It), Coastal Carolina Community College (Enjoyed It), and I'm also a Plantation High School Graduate.



FULLY RETIRED AT THE AGE OF 42 FROM THE UNITED STATES MARINE CORPS (AFTER 24 YEARS OF ACTIVE DUTY)





LIFE PHILOSOPHY

My view on religion is that it just comes down to your own faith.
My view on politics is that Politicians & Diapers both need to be changed, and for the same reason. I'm an Independent.
My Favorite Quotations are as follows:

- Better to have loved & lost than to have never loved at all.

- If she wants to leave....HELP HER PACK!!



I'M A REALLY NICE GUY

BUT WE ALL HAVE A DARK SIDE..HEHEHEHE..UMMM, SORRY






*** EMBRACE THE DARKNESS ***








AS YOU DEPART MY REALM OF PAIN & PLEASURE THINK OF ME FOR I AM AN EXPLORER OF FLESH

DEMON TO SOME

ANGEL TO OTHERS








YOU KNOW THE SIGN, SO COME TO LORD MOGY



*** GIFTS ***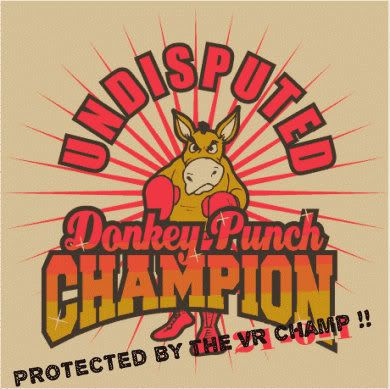 *** MUSIC IS MAGICKAL & I PLAY THE CELLO & SOME VIOLIN ***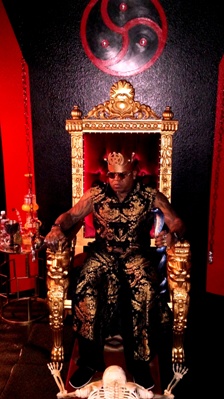 | | |
| --- | --- |
| Member Since: | May 13, 2011 |
| Last Login: | Feb 23, 2018 |
| Times Viewed: | 39,533 |
---
| | |
| --- | --- |
| Times Rated: | 1,221 |
| Rating: | 9.898 |
Rate this profile


---
rurukoshyvarghese
09:57
Feb 22, 2018
KissedbyShadows
23:52
Feb 20, 2018
Kahoali
21:45
Feb 20, 2018
[
All Comments
]