Status:
Follower (5.82)
Rank:
Member
Honor:
0 [

Give / Take

]
Affiliation:
No affiliation.
Account Type:
Regular
Gender:
Female
Birthdate:
?
Age:
ANCIENT
Location:

Northern CO
Quote:

Seeke out ye goode in everie man, and speke of alle the beste ye can; then wil alle men speke wel of thee and say how kynde of hearte ye bee.





My name is Cherish... I live in Greeley with my husband, Knikolaes. I'm an artist. I tear people apart in Photoshop, it's great! If you want to see any of my work, please be sure to check out my website (the link is at the bottom of the page)



I have a real interest in the old European cultures... mostly the Rennaissance. In fact if I could, I would be living then instead of now... but no one has invented a time machine yet, so I'm screwed lol.



I love music and I love to dance. In fact, I met Knik at an all ages Goth club back in 05. Right now, my roommates and Klaa and I go to a goth night in Ft. Collins at Suite 152. Its usually going on every other Tuesday night. If you want more info, just ask...



Let us see... Ah, I love to meditate. I don't get to all that often, but when I do it really does help me have a better and less stressful day. And what's another good stress reliever??? HOOKAH! I love hookah. There's nothing like winding down at the end of a long day by smoking some good shisha.



Well... I joined the Navy in October so I should be heading off for boot camp in September. It's a long wait, I know, but apparently there are a lot of people who want to be Intelligence Specialists. In the mean time, I get to run a hell of a lot. Woo!



Thats all I feel like typing at the moment. But please do feel free to strike up a conversation with me if you're curious about anything.

Music:
Accessory
Amducia
Angels and Agony
Apocalyptica
Apoptygma Berzerk
Ascii Disko
Assemblage 23
Bella Morte
Benny Benassi
Beta
Black Tape for a Blue Girl
Blut Engel
Brainclaw
Butterfly Messiah
Celldweller
Cesium 137
Claire Voyant
Combichrist
Covenant
Creature Feature
Cruciform Injection
The Cruxshadows
Crystal Method
The Cure
Dance or Die
Dangerous Muse
Das Ich
Dead can Dance
Decoded Feedback
Defile Des Ames
Delerium
Depeche Mode
Die Form
Die Sektor
Dir En Grey
Diva Destruction
DJ Darkzone
DYING BLYND
E Nomine
Enya
Front 242
Front Line Assembly
Funker Vogt
God Module
Grendel
HIM
Haujobb
Hocico
Icon of Coil
Imperative Reaction
In Flames
Informatik
Jars of Clay
Jesus On Exstasy
Juno Reactor
Kidney Thieves
Klaha
KMFDM
L'ame Immortelle
Lacuna Coil
Ladytron
Latter Climber
London After Midnight
Lords of Acid
Loreena McKennitt
Malice Mizer
mechanical Cabaret
Ministry
Miyavi
Moi Dix Mois
Negative Format
Neon Zoo
Neuroticfish
Nightwish
Orgy
P24
Pail
Pierrot
Psycho Le Cemu
Punto Omega
Qntal
Rammstein
Raphael
The Rasmus
Run Level Zero
Seraphim Shock
Scooter
Shiny Toy Guns
Sisters of Mercy
Sonata Arctica
Suicide Commando
System Syn
The Rasmus
The Retrosic
Tactical Sekt
Tamtrum
Vas
Vast
Velvet Acid Christ
Vidoll
VNV Nation
Wumpscut
X-Fusion
Zeromancer
Zombie Girl

Flesh And Steel Graphix (My Site)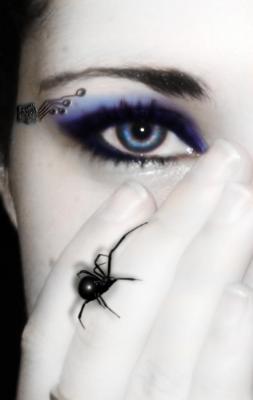 | | |
| --- | --- |
| Member Since: | Dec 07, 2008 |
| Last Login: | Feb 19, 2009 |
| Times Viewed: | 1,950 |
---
| | |
| --- | --- |
| Times Rated: | 229 |
| Rating: | 9.335 |
Rate this profile


---

MistressofChains
14:56
Jan 08, 2023
you have been rated fairly

ReaperSoulMate
02:10
Mar 16, 2022

Ylvax
20:04
Apr 12, 2020
[
All Comments
]
REAL VAMPIRES LOVE VAMPIRE RAVE
Vampire Rave is a member of
Page generated in 0.0729 seconds.