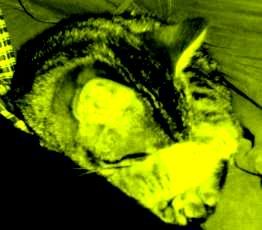 yikes this is dumb ill have to update later
----------------------------------------------------------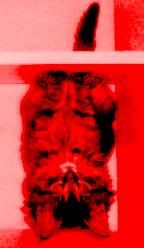 !L O V E S!
----------------------------------------------------------
God
My family
The Baby In My Belly
Rob
Callie
Being A Juggalette
The Taste Of Blood
Biting
Kissing
Screaming
Smoking (occasionally)
Marilyn Manson TAINTED LOVE BABY!!!
Green And Black Together
Johnny The Homicidal Maniac
Black Nail Polish
Pizza Lunchables
Chocolate
Being Graduated
Autumn Time
Crying
My Cats
Kittens
Horror
Piercings
Tattoos
----------------------------------------------------------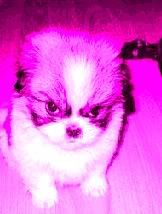 !H A T E S!
----------------------------------------------------------
Drugs
Alcohol
Judgment
Rules
Laws
Preppies
Abercrombie and Fitch (and all similars)
Britney Spears (and all similars)
Assholes
Peace
"Love"
Liars
Most Guys That I Know
The Feeling Like You Want To Cut Yourself
The Feeling After You Cut Yourself
The Scars On My Body From Self-Mutilation
Cleaning My House
Being Around Most People
People Who Can't Catch a "Bug Off" Clue
Ladybugs
Dentists
Stupid Colors
Tomatoes
Bananas
Carrots
----------------------------------------------------------
!M U S I C!
----------------------------------------------------------
*Marilyn Manson*
*The Used*
*Red Hot Chili Peppers*
*Insane Clown Posse*
*40 Below Summer*
*Breaking Benjamin*
*Taking Back Sunday*
*AlexisOnFire*
*Osiris Rising*
*Hawthorne Heights*
*Jet*
*The Killers*
*A Perfect Circle*
*Underoath*
*Slayer*
*Slipknot*
*As I Lay Dying*
*Korn*
*Dimmu Borgir*
*AFI*
*Shinedown*
*Stonesour*
*Trivium*
*Mushroomhead*
*Disturbed*
*System of a Down*
*R.E.M.*
*Wheatus*
*Rammstein*
*Hatebreed*
*Pantera*
*Cannibal Corpse*
*Nirvana*
*Smile Empty Soul*
*3 Days Grace*
*Drowning Pool*
*My Chemical Romance*
*Story Of The Year*
*Orgy*
*Pearl Jam*
*Nine Inch Nails*
*Green Day*
*No Doubt*
*Linkin Park*
*Puddle of Mud*
*Metallica*
*Saliva*
*Nickelback*
*Rob Zombie*
*3 Doors Down*
*7 Dust*
*Alice In Chains*
*Dearly Beheaded*
*The Offspring*
*Fuel*
*Sum 41*
*Evanescence*
*Good Charlotte*
*Papa Roach*
*Limp Bizkit*
*The Ramones*
*Chevelle*
*Bowling For Soup*
*Trapt*
*Simple Plan*
*Mx Px*
*Hoobastank*
*Twiztid*
*Skillet*
----------------------------------------------------------
DONT FORGET TO CHECK OUT MY PORTFOLIO AND MY JOURNEL TO HEAR MORE ABOUT ME...lol
A TAD BIT MORE:
What is your name? Jess
How old are you? 17
When is your Birthday? March 8th
What is your zodiac sign? Picies
Where were you born? California
Where do you live now? Pennsylvania
What color are your eyes? They change different shades of brown
What color is your hair? brown and blonde
If you could change one thing about yourself, i would be a bit slimmer in the tummy
How tall are you? 5 2
What is your race?: im white, thats all i kno..i think...unless im not...maybe im BLUE or PURPLE...OMG WHAT IF IM COLORBLIND!!!
What are your worst fears? ladybugs
Do you smoke?: yes
Do you drink?: occasionally
Do you cuss?: oh yea...
Do you use drugs?: Use too, but I am ok now
Have you or will you ever steal? no comment
Are you dependable and/or trustworthy?: yes
Do you have any tattoos and/or piercing?: Yes i have my nose ears and labret...ill be getting a tat for my 18th b-day
Do you suffer from depression disorder? i suffer from depression once in awhile but its not disorderly...lol
If you had a choice about how you wanted to die what would it be? old age, peacfully in my sleep
Have you ever tried to commit suicide? No
Have you ever purposely caused harm to yourself or someone else? Yes, i was a cutter
Are you evil?: i dunno
Do you believe that you can be possessed? No
Are you a paranoid? no...sometimes...OMG SOMEONES BEHIND ME!!!
Do you ever get jealous of somebody else? yes...bad habit
Are you obsessive and/or compulsive? To A Point
Are you a violent person? the most violent i am is biting, pulling hair and using my (what nails i have) during sex...
Do you take your anger out on other people? sometimes...:-(
Do you blame other people for your mistakes?: sometimes...:-(
What is your favorite game? Uno...lol
What is your favorite movie? Nightmare Before Christmas
Vamp movie: The Lost Boys
Who is your favorite band?: Marilyn Manson, Korn, Slipknot, Unearth, Mushroomhead, As I Lay Dying, ect.
What kind of books do you read?: Dark, Nasty, Errotic, Fantasy and Horror
What is your favorite color?: limegreen(and black)
What is your favorite food?: north east's little ceasers pizza
What is your favorite drink?: Watermellon cool-aid
Do you study martial arts?: did...not anymore
Would you ever kill yourself or someone else? Nope, unless i HAD to
Are you a virgin? LMAO, ummm, no
Are you kinky? not really...a little
Do you like biting? Oh yeah
Do you watch pornography? not
Have you ever dyed your hair an unusual color?: YES...pink...lol
Do you like to write poetry?: hell yea...i love it!!
Do you like to do your own photography?: Yep
Do you have any self inflicted scars?: yes...i do
Are you religious? yes, im a christian
Do you believe in vampires: not really...sometimes i think i do and other times i don't
Does pain turn you on? Enough pain, but not too much...
Do you believe in witchcraft? no sir
Have you ever played a oiuja board or used tarrot cards? no...i wanna try a oiuja board tho
Do you like to rave or go to clubs often? I Like Going to shows...
Do you believe in love at first sight? i dont believe in true love...its always too good to be true and lasting...
Im Outtie...Hope U Like What You Learned!!!
AIM= MansonsVampiress
You scored as The Chosen One!. You are indeed the CHOSEN ONE! you absolutley love cheese, crayons, and you will save a baby inplace of and elderly woman,........how heroic! You will now fight Satan's army of DOOM on the side of GOD!



| | | |
| --- | --- | --- |
| The Chosen One! | | 95% |
| You are close to the Chosen One | | 45% |
| Not The Chosen One | | 20% |


See if you are the chosen one or not?
created with QuizFarm.com
You were born in the year of The Ringmaster. Which
means you run the show, anything you say goes
without question.
Relevant Years:
1952, 1958, 1964, 1970, 1976, 1982, 1988, 1994,
2000. Most Compatible with The Amazing Jeckel
Brothers.
The Juggalo Zodiac Quiz
brought to you by
Quizilla
You scored as Schizophrenia. Congratulations! You are schizophrenic! You know how to space out for hours at a time in a corner and that The Dark Master is not joking..... keep on tossin' those word-salads... dress mess bless!



| | | |
| --- | --- | --- |
| Schizophrenia | | 83% |
| Unipolar Depression | | 83% |
| Borderline Personality Disorder | | 75% |
| Eating Disorders | | 67% |
| Obsessive-Compulsive Disorder | | 58% |
| Antisocial Personality Disorder | | 50% |


Which mental disorder do you have?
created with QuizFarm.com
---------------------
You Are Sean!
Which SLC Punk are you?
brought to you by
Quizilla
--------------------------------------------------------
Some Other Pictures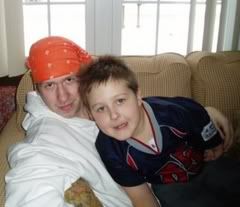 My Little brother And My Friend Kyle
One Of My Best Friends Scott






Me