Please make sure to look at my Portfolio also, thx :)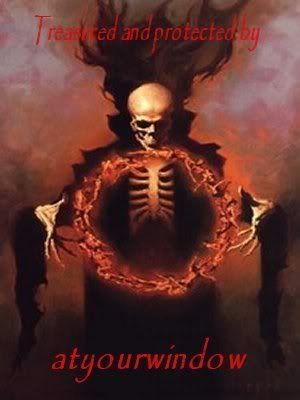 Find me on Facebook and be my friend there also! Click the link!
If you add me to ya friendlist let me know :)

I'm a 29 yrs. old woman from MD. Call me Lucky. I enjoy exploring new things, reading/writing poetry, writing music, and composing music (rock, dance, metal). Very into the sexiness and mistery of vampires. I love to read and study the history of vampires. I'm into the goth scene. Interested in meeting interesting, intellectual and creative ppl.
I lived one hard life since as far as I can remember. It's very few happy memories from my past. I'm a short tempered, depressed, psycho, homicidal, violent, nut case. I'm also very creative, more understanding of people's feelings, sensitive (well sometimes), and very funny. Weird most people that suffer from depression are funny as hell. My life experiences as been my inspiration and I learned so much from my pain so I really wouldn't change much in my past. It's made me a lot stronger and wiser than most people I know. Out of the darkness of my pain have come some of my best creations, my poems, songs, and my music. I guess that goes for a lot of very talented people in this world.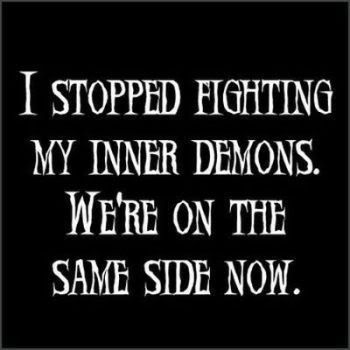 Music is my passion, it keeps me going, no matter what I'm going through or feeling there's always a song I can think of to match the mood. If there isn't than I write or compose one lol. I'm pretty sure I've produced over 40 original songs, and yes, I did record them on tapes and CD's. Only a few very close people in my life have heard my music, mostly all of them tell me I should pursue a music career. Other people that heard my creations, that wasn't close to me, are friends or people I was introduced to that could sing and brought the words to my songs alive, just for fun (A major thank you to them).
Hobbies other than my music, is collecting video games (lol I'm not a geek, really!). I have quite a big collection, over 200 games on a few different systems (ok, maybe I am a bit of a geek). My fav to collect rare games for is Nintendo, and those include Final Fantasy, Ms. Pac Man, Metroid, Paper Boy etc.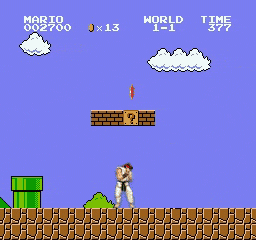 I'm a huge RPG game fan, of course the Final Fantasy series is my favorite.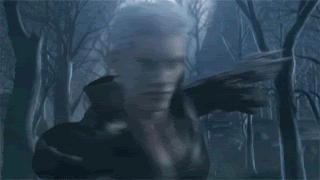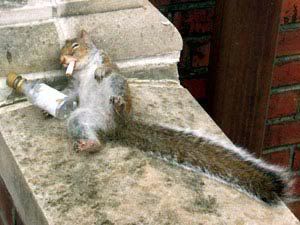 "My Beautiful Queen"

My beautiful queen
My love
My hope
My life
My ecstasy
My soul
Numb and cold
My hate
My cries
My pain
I can't escape
My screams
My nightmares
My pleads
For the truth I never received
My heart
Broken tore apart
My beautiful queen
Never truly loved me


Click to join UVUP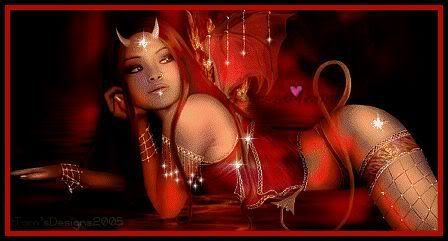 "Ecstasy"
Lust dripping from within
Nails scratching and digging in
Moans of beautiful delight
Love making by the candle light
Movement up and down
Hold tighter as I go round and round
Hair being grabbed and pulled
The pain feels so good
As I love you like I should
With every drip I feel your love all over me
As I drown in your sweetness so deeply
Soft sexy sensual moans
Deep passionate long groans
Extreme ecstasy explodes inside of you
Your screams fill the room as I do what I do
Sweet sighs
A tender caress
As you look into my eyes saying I am the best
By: Luckyone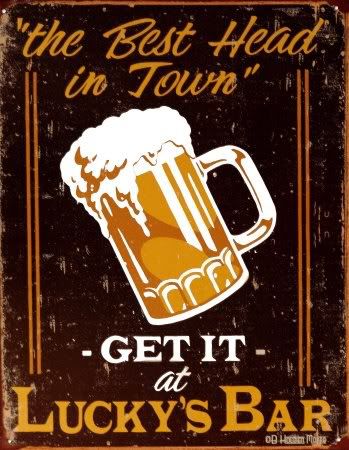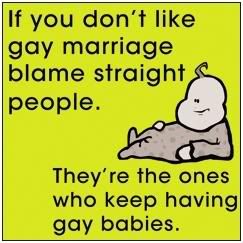 (jokes and jokes and jokes)
"Cheap Beer?"
A man walks into a bar one night. He goes up to the bar and asks for a beer.
"Certainly, sir, that'll be 1 cent."
"One penny?!" exclaimed the guy.
The barman replied, "Yes."
So, the guy glances over at the menu, and he asks, "Could I have a nice juicy T-bone steak, with fries, peas, and a salad?"
"Certainly sir," replies the bartender, "but all that comes to real money."
"How much money?" inquires the guy.
"Four cents," he replies.
"Four cents?!" exclaims the guy. "Where's the guy who owns this place?"
The barman replies, "Upstairs with my wife."
The guy says, "What's he doing with your wife?"
The bartender replies, "Same as what I'm doing to his business."
"Top Reasons to go to Work Naked"
1. Your boss is always yelling, "I wanna see your ass in here by 8:00!"
2. Can take advantage of computer monitor radiation to work on your tan.
3. "I'd love to chip in, but I left my wallet in my pants."
4. To stop those creepy guys in Marketing from looking down your blouse.
5. You want to see if it's like the dream.
6. So that with a little help from Muzak you can add "Exotic Dancer" to your exaggerated resume.
7. People stop stealing your pens after they've seen where you keep them.
8. Diverts attention from the fact that you also came to work drunk.
9. Gives "bad hair day" a whole new meaning.
10. No one steals your chair.
My wife drunk at a party, trying to give me a show. LOL
My wife drunk at girls night pt1
(I Will update this weekly)

(Quote from the site you can link to below)
1- Not everybody believes in God
2- And there are a lot of different religions anywayz...
so why are we pushing these CHRISTIAN beliefs onto ALL of society?
Marriage is about 2 people that are in love devoting themselfs to each other forever... so what has gender got to do with it???
NOBODY has been able to give to me a non-religious reason as to why two people of the same sex shouldnt be getting married
FUCK THE GOVERNMENT
SHOW YOUR SUPPORT!!!

Mmm…Pasta!
Bad girls.
Ppl with brains and compassion.
Great music that has a meaning or a deep message.
Reading deep poetry.
Scary movies and really silly comedies.
Red wine to wash the pasta down.
Eating out! *wink*
Chicks with great boobs
Black hair, clothes, just the color period. (sexy)
Root beer
Cats

Sex
Jazz, latin, rock, dance, techno, disco, all kinds of music, it's my life.
Funny adult cartoons exp. Family Guy, Drawn Together, Simpson etc.
Cris Angel Mind Freak
Great video games (I collect. Over 200 games and counting)
FFXI Online (I love that game it's the best)
GTA series (awesome! The violence! Beautiful)
Playing instruments (keyboard and guitar)

Ppl that touch my sh*t. (That includes my woman. I"LL CUT YA HANDS OFF! lol)
Women that can't cook. lol
Gansta Rap (except Tupac I luv him)
Rude grown bad ass children.
Bigots and hateful d*ck heads.
Men the ones ya say "I'm sorry but I'm gay" and then they ask "can I watch?" wtf! So disrespectful to say to a stranger! …eh, I would wanna watch my wife too, but that's not the point! lol
Folk music.
Ppl who mistake kindness for weakness.
Bugs and insects eww yuck!

Innocent!! On ALL counts! Remember that!
I love MJ!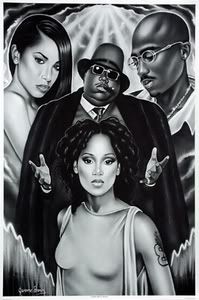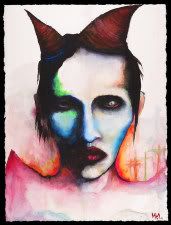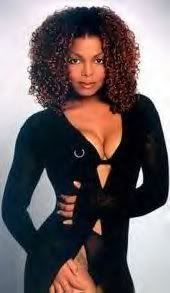 Queen of the Damned & Interview with a Vampire, two great movies. I love these movies because they were about us and are from our point of view. They weren't about humans hunting us down to kill us. These movies didn't focus around that. The vampires that died in these movies died by the hands of their own kind and for good reason. We need more great movies like these two. If you know of any please let me know the names of them.

I LOVE the beautiful Goddess Lilith.

There's some of my fav pics of her below. She represents a woman of major power, demands respect, dominance, and strength. Like myself.
(From the Vampyre Bible)
Lilith
· She lies in nothing and is everything
· She is the dark Vampyress queen of the night
· It is through her that we Awaken our selves to the world that which
is and that which is without
· She reminds us that we can not allow ourselves to be limited to one
way of thinking
· She allows us to see that all her children are equal
· She is the sexual life force of the urban jungle that is of this world
· She is the inner rebel and changer of events
· Our queen is the expression and acceptance of that which the world
tries to deny
· Lilith is not a demon but a releaser from the normal mundane
perception of what we call this reality
· She is the transformer, the immortal dead and the bringer of chaos
· Her reverence is not necessary for redemption or salvation, but for
the soul to grow and expand from our feeding of her essence
· She lies in everyone and is awaken through ritual or self
realization of one's inner most darkness. The union and acceptance
with this darkness makes us powerful
· Acceptance is the very foundation which makes us whole, and it is
Lilith that teaches us that becoming whole comes from this acceptance,
and indulgence of the mind, body, and soul


I always felt it in me but never truly understood what it was inside me, even as a child I thirst for blood. I now know it was always in my blood I just had to be "awakened". I met the first vampire "of genuine blood" when I was about 21yrs old, it was a dream come true. I had seen her for the first time on TV I think it was 20/20 one of those news shows when I was around 16 yrs old, (they were doing goth/vampire research in the US) and I immediately felt a attraction to her, I felt drawn to her in a way. Years went by and I had done plenty of studying and research of my own on the history of vampires. I started to become very active in the goth community. I met and became close to one guy that claimed to be a true vampire and had connections to many underground clans, clubs, etc. One day he asked me would I like to go to a meet up they were having, he said it was going to be a big turn out and lots of fun since their queen was going to be in town. Guess who their queen was? I couldn't believe my eyes or my luck! I actually was face to face with the most beautiful, mysterious, and unique woman I had seen so many years before and never forgot. I had the pleasure of talking to her and opening my mind to her about the many things I felt about vampirism and the questions I had. Well after long conversations I told her about a dream I had and …well…she made it come true. She blessed me with a gift and a curse. I won't get into details about that night.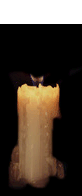 I light a candle in the memory of all those who died from a hate crime for being of a different sexuality or race. Please remember we are all created equal.