It's a dog eat dog world and I got the biggest teeth!
Set at 16:28 on August 08, 2012

Websites
Quote:

Its better to burn out than to fade away.

Name:Maleficus.
Age:Old enough to drink like a maniac.
Hobbies: Planning bad stuff, drinking.


I'm Maleficus and I don't care much for life, it has become a pointless existence full of meatpuppets and hypocrisy everywhere.

Personality.
Well I'm kind of a anarchic punk with no desire other than freedom and all that other chaotic crap. I am fairly laid back and really don't care about anything except freedom and maybe mindless fun that comes with freedom, if you people think you're free then you're a bunch of idiots because as long as there are rules and oppression, you will never be free.

Alliances.
None! my allegiance is to myself and that is it, I swear loyalty to no one except in very rare cases. I only team up with others when it benefits me the most as I care nothing for others and their groups. I'm a self-reliant and self-serving nutjob.

In rare cases I might hire myself out to a group that needs some work done or debt collecting (I personally wouldn't even lend money if you're eventually forced to hire people to get the money back)
like I said though, I only care about me and I will not help anyone unless they pay me or if there is something else in it for me.

Actually despite saying I will only help others for money, I have no real interest in it at all, I just don't like to help others if there is nothing in it for me or if it is a charitable cause.


I just do what I want, when I want and that is it, I am who I am and I'm only interested in surviving and having a world with no rules.
Natural laws I can tolerate, human laws...fuck no!!
I only ever go along with certain rules if it benefits me in the long run like not being on the run for countless assaults and probably murder >:)


Goals or Desires.
I just go my own way in life but I do want a few things out of life, which is to see the world in a primal state.
I seriously don't understand how you meatpuppets can tolerate the government and all it's bullshit, life would be far better if the law and the government would just disappear.




Music I enjoy.

Hellraiser by ozzy.
Down with the sickness.
Raining blood.
Skillet.
Cry little sister.
I wanna rock.
Come on feel the noize.
Gold.
Video killed the radio star.
Fat boy slim.
Gangsta's paradise.
Within temptation.
Mad World.


Movies I like.
Fortress.
Highlander.
An American Werewolf in london.
Dog soldiers.
Interview with a vampire.
Fright night 1 and 2
Alien.
Aliens.
Predator 1, 2 and 3
Starship troopers
Pitch black.
Jaws.
Bait.
The Reef.

Drinks I like.
Jack daniels.
Coke.
Strongbow.
Carling.
Stella.
Thatchers.
Pepsi.
Anything that reaches the double digits in alcohol %

Interests and curiosities.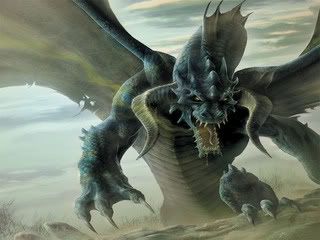 Dragons.
Dragons fascinate me for many reasons and the many myths, legend and stories prove how popular and interesting dragons are, if the saying about fiction based on some truth is true, then dragons may have well existed, after all they could have just merely been dinosaurs.
here is a short wiki on them.

Dragons are legendary creatures, typically with serpentine or otherwise reptilian traits, that feature in the myths of many cultures.

The two most familiar interpretations of dragons are European dragons, derived from various European folk traditions and ultimately related to Greek and Middle Eastern mythologies, and the unrelated Chinese dragon. The English word "dragon" derives from Greek δράκων (drákōn), "dragon, serpent of huge size, water-snake", which probably comes from the verb δρακεῖν (drakeîn) "to see clearly".
Dragons are usually shown in modern times with a body like a huge lizard, or a snake with two pairs of lizard-type legs, and able to emit fire from their mouths. The European dragon has bat-type wings growing from its back. A dragon-like creature with no front legs is known as a wyvern. Following discovery of how pterosaurs walked on the ground, some dragons have been portrayed without front legs and using the wings as front legs pterosaur-fashion when on the ground.

Although dragons occur in many legends around the world, different cultures have varying stories about monsters that have been grouped together under the dragon label. Some dragons are said to breathe fire or to be poisonous. They are commonly portrayed as serpentine or reptilian, hatching from eggs and possessing typically scaly or feathered bodies. They are sometimes portrayed as having especially large eyes or watching treasure very diligently, a feature that is the origin of the word dragon (Greek drakeîn meaning "to see clearly"). Some myths portray them with a row of dorsal spines. European dragons are more often winged, while Chinese dragons resemble large snakes. Dragons can have a variable number of legs: none, two, four, or more when it comes to early European literature.

Dragons are often held to have major spiritual significance in various religions and cultures around the world. In many Asian cultures dragons were, and in some cultures still are, revered as representative of the primal forces of nature, religion and the universe. They are associated with wisdom—often said to be wiser than humans—and longevity. They are commonly said to possess some form of magic or other supernatural power, and are often associated with wells, rain, and rivers. In some cultures, they are also said to be capable of human speech. In some traditions dragons are said to have taught humans to talk.

The term dragoon, for infantry that moved around on horseback yet still fought as foot soldiers, is derived from their early firearm, the "dragon", a wide-bore musket that spat flame when it fired, and was thus named for the mythical creature.

Did I say short? I meant not... too long.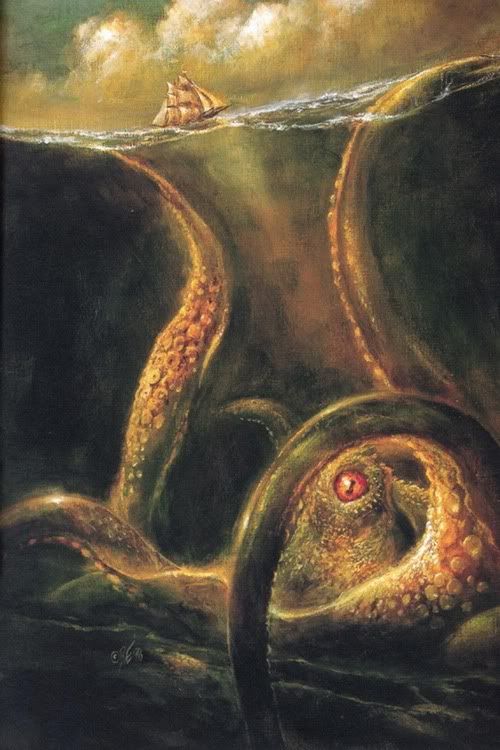 Krakens.
Krakens are another interest to me
as they can be more real than most legendary creatures.(since itis just an oversized cephalopod)
I can't remember when I first read stories of krakens but I remember seeing an old pic of one dragging down a 18-19th century ship. they are depicted as a extremely huge cephalopod (usually squid-like) but have on occasion been seen in fiction as humanoid-ish (clash of the titans, original)
I wonder if they do exist still, if they ever existed at all, maybe they are in the bermuda triangle or the very deepest depths of the ocean.
oh well, no point dwelling on that now.

More to come on the creature feature front but I have no time at the moment.


The Coven I was in but remain a part of




and its Alliance.






Mentorship I am in.




If you add me without telling be then so be it but don't expect to be added back then....now go away so I can get drunk and whatnot.


Ratings.
I rate what I want and when I want but saying that, I do rate 10s to those who have a fair bit of info on the profile and if I can actually see it. No photos or flashiness needed, words are enough....but not to others it seems.
I rate profiles not people, so if I'm rated low simply because you don't like me then you get a 1. though I doubt they would tell me that to my face so I will mirror their rate for lack of reasons >:)
I do not mind being rated lower than 7 or 8, so long as there is an explanation as to why I was rated low and thus I can improve my profile further.

Don't like it? fuck off!



Create a MySpace Music Playlist at MixPod.com




Are you still here?


Go away!

| | |
| --- | --- |
| Member Since: | Jun 26, 2010 |
| Last Login: | Mar 27, 2017 |
| Times Viewed: | 11,882 |
---
| | |
| --- | --- |
| Times Rated: | 588 |
| Rating: | 9.823 |
Rate this profile


---

MysticalRavenMoon
22:52
May 15, 2023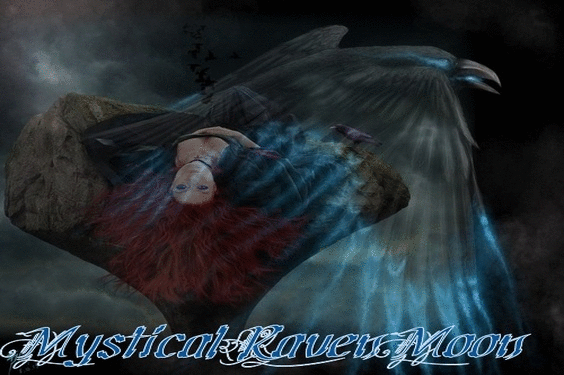 Nike
04:39
Jan 18, 2023

ShadowBorn
03:20
Jan 05, 2023
[
All Comments
]
REAL VAMPIRES LOVE VAMPIRE RAVE
Vampire Rave is a member of
Page generated in 0.1393 seconds.