| | | |
| --- | --- | --- |
| | | |

Quote:

"You say I'm gay but I can make your girl scream louder sitting on her computer chair just by clicking 'follow' on her Twitter." - G Dragon
Annyunghaseo! Bangapsummida? (Hello! How are you today?)






My House, My Pride and Joy: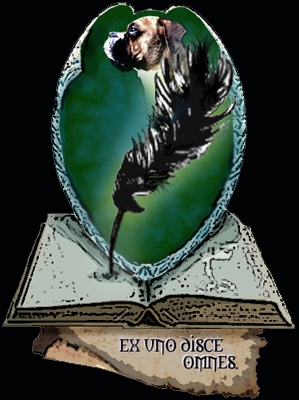 The Marks of An ACM:




The Mark Of An Enforcer:




The first thing I will tell you is about my screen name. MyAngmong. Angmong is Korean for Obsession. It is the name of a song by G Dragon, and I thought it seemed fitting since he is my personal Obsession. To me he is probably the most beautiful man in the world.




I absolutely adore Korean Pop music and drama. There is nothing better in my opinion. This profile is about G Dragon, since I love the band Big Bang so much. T.O.P. and G Dragon are my #1 Bias'. Big Bang is my ultimate favorite band.

A Bit About G Dragon:




G Dragon's real name is Kwan Ji Yong, which translated into English literally means G Dragon ( Ji is pronounced G, and Yong means Dragon in Korean). He is the leader of the Korean boy band, Big Bang. He joined YG Entertainment at the age of 13. Despite the bad boy image, he is a very humble and well mannered person. He is known to be kind and generous, and an extremely hard worker. In 2012, Big Bang was the second highest paid stars in YG Entertainment, beaten out only by Psy.




Ratings, blocks and negative honor do not bother me in the slightest. I could care less, since it does not effect me in any way in real life. Feel free to rate, etc. as you wish. You won't hear me complain about it. I will not ask for re-rates, it just isn't my style. I don't expect it, nor do I require it. It is not as if I am asking for your approval to validate myself. I am not new here. If you don't like my profile, I am not going to get my panties in a twist, not everyone likes the same things.




The reason there is not a lot of information about me on this page is because I have three other Sire profiles. I have been here nearly 13 years. All the information you could possibly want about me are on at least one of those if you are smart enough to figure out who I am.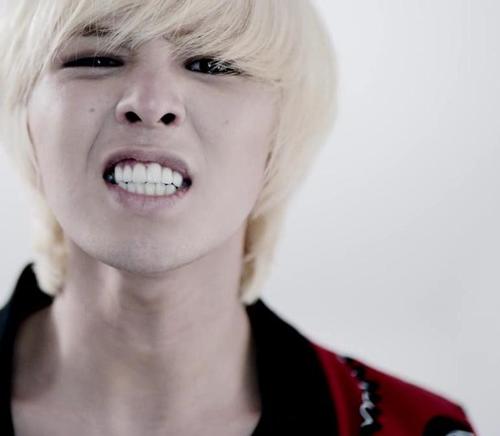 If you annoy me enough, I will block you. I will not bother giving out negative honor or rarely give ratings of 1, even though you may do it to me. I just can't be bothered to lower myself to that level. I will rate you, however, as I see fit. I rate according to context and content. I rate what I feel your profile is worth and what effort you have put into it. However, I rarely rate anymore. It just isn't worth all the drama it causes, and I refuse to rate automatic 10s.

If you rate me and send me a message stating that you have rated, added and favorited me and ask me to return the favor, I will ignore it. I am not obligated to rate you. I am not obligated to favorite you and I am damned sure not obligated to add you.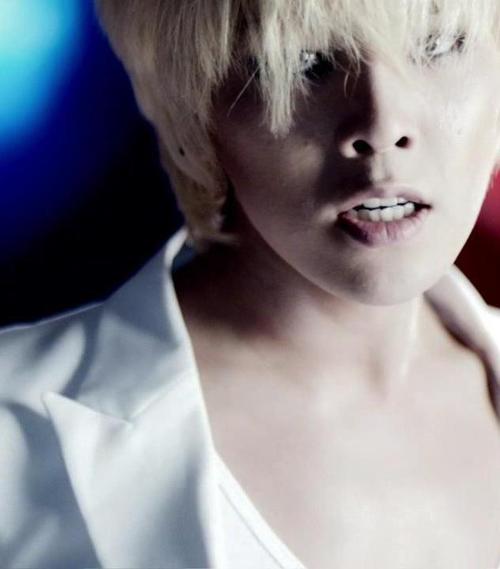 I might seem a little arrogant to you, and that is fine if you wish to think so. I have my own quirks and habits and that just makes me human. I make mistakes, same as everyone else. I try to be a good person, but I do have a zero tolerance for certain things. I don't think I need to list them. They are pretty obvious.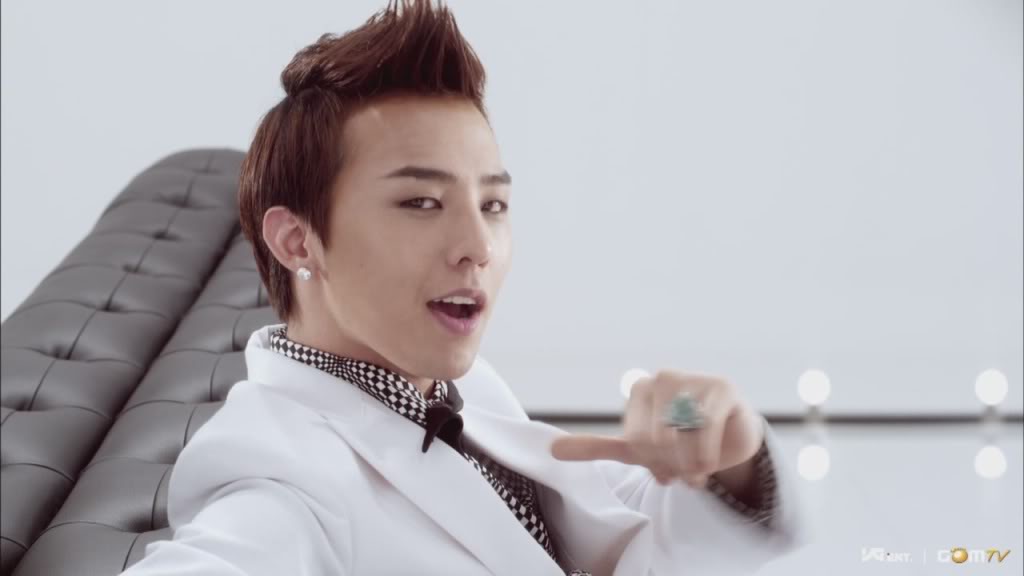 Personal Information:

I am a 44 year old, divorced mother of two children. A girl, who is age 20 and a son who is about to turn 18.. I am Irish, Scottish and Native American Indian - Blackfoot - although very small amounts. This comes from my maternal great grandmother who was a full-blooded Blackfoot Indian. And I am proud of all the different bloods in me, because it makes me who I am. I also have Cherokee Indian from my maternal side. My grandfathers grandmother was full blooded. What the Irish and Scots call Black Irish/Scots. It's their term for those who carry Native American blood mixed with theirs. I am a laid back person most of the time, although I have zero tolerance for bullshit. I used to teach English as a Second Language to foreign students, so I am a bit of a grammar Nazi at times. I love to cook, bake, do crafts of all sorts. I am a witch, quite literally. I have natural red hair and blue eyes. At times, I am a bit unsociable. My main profile, most people know very well on VR. It is Saetan, Coven Master of Hell.





Angmong (Obsession) - G-Dragon

Dan hanbeonirado neoreul anabwasseumyeon
Niga jamkkanirado naui yeoninieosseumyeon hae
Budibudibudi nan gidohae
Uriuriuri duriduriduri

Geudaega neomujohaseo yoksimman jakku neureoseo
Gatgosipeo honjaseo neoreul honjaseo domanggajimara pihaji mara

UNO, DOS, TRES, CUATRO

Siganeun jinagoseo neol mannanjido myeotnyeonjjaeya SO WHAT?
Ni apeseo ne ireumman geujeo
Chinguro manna daga seol su jocha eomneun geol NO
Nan michyeomanga
Ani deo michyeoga
Neol mannamyeon mannal surok
Meoriman bokjaphae maeumdo
Honjaphae nado
Naega mwolhalji molla YEAH
Geojiseun malhal su eomneun nun
Eojetbam angmongman gatdeon kkum
Ireoke naman barabwajuni eolmana joha
Geudaeyeo malhaebwa

IT'S MY OBSESSION nal yokhaji marajwo
THAT'S MY OBSESSION nundolliji marajwo
IT'S MY OBSESSION
DON'T TELL ME PLEASE
DON'T TELL ME
THAT'S MY OBSESSION
THAT'S MY OBSESSION

Dan hanbeonirado neoreul anabwasseumyeon HEY
Niga jamkkanirado naui yeoninieosseumyeon hae
Budibudibudi nan gidohae
Uriuriuriuri duriduriduriduri

I'M SORRY geu nalbameun oeropji anhasseo
Waenji moreuge nan pyeongsowa dareulge eomneunde
Siktak wie yeppeuge junbihaenoheun ne jari gibuni jochi anha boyeo
Hanmadi maldo eobsi But gwaenchanhayo geudaeyeo
Nan amureochi anha hamkkeraseo haengbokhaeyo
Ijen geokjeong haji marayo
Naega geudae gyeote nama pyeongsaeng jikyeojulteni

Geojiseul malhal su eomneun nun eojetbam angmongmangatdeon kkum
Geureoke gamanhi jamdeureobeorimyeon eojjeomyeon joha geudaeyeo nuntteobwa

IT'S MY OBSESSION nal yokhaji marajwo
THAT'S MY OBSESSION nundolliji marajwo
IT'S MY OBSESSION
DON'T TELL ME PLEASE
DON'T TELL ME
THAT'S MY OBSESSION
THAT'S MY OBSESSION

Dan hanbeonirado neoreul anabwasseumyeon Hey
Angmong (Bad Dream) lyrics on ChiaSeNhac.com
Nega jamkkanirado naui yeoninyeosseumyeon hae
Budibudibudibudi nan gidohae
Uriuriuriuri duriduriduriduri

Useo jebal useo utneun ge yeppeo ureo na wae ureo
Nunmureun dakkgo amureon pyojeongdo eomni
Neon gamanhi gudeo badage nan mureup kkurheo swipge ne jalmoseul mureo

Kkeuteomneun gidae hoksi eojjeomyeon
Da jangnanirago nuga kkaewojwosseumyeon
Igeon da nae jipchak yoksimeul jullyeotdamyeon
Ireoke joeingachi sal jul aratdamyeon

UNO, DOS, TRES, CUATRO

IT'S MY OBSESSION nal yokhaji marajwo
THAT'S MY OBSESSION nundolliji marajwo
IT'S MY OBSESSION
DON'T TELL ME PLEASE
DON'T TELL ME
THAT'S MY OBSESSION
THAT'S MY OBSESSION

Dan hanbeonirado neoreul anabwasseumyeon Hey
Nega jamkkanirado naui yeoninyeosseumyeon hae
Budibudibudibudi nan gidohae
Uriuriuriuri duriduriduriduri

Big Bang: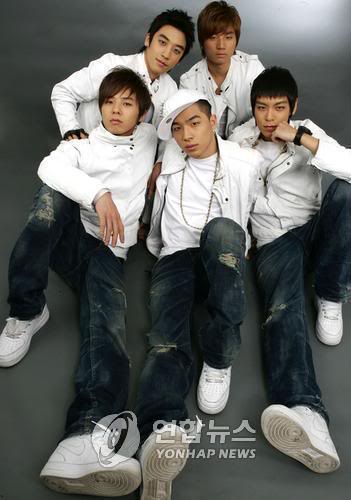 Left to Right, Front: G Dragon (Kwan Ji Yong), Taeyang (Dong Young-bae), T.O.P. (Choi Seung Hyun) Back: Seungri (Lee Seung Hyun) and Daesung (Kang Dae-sung)


If you have gotten this far in my profile and are still reading, Kamsahmnida (Thank you). It means I have managed not to piss you off or have offended you yet. With that, I shall say:

Annyeong higaseyo! (goodbye)
| | |
| --- | --- |
| Member Since: | Feb 01, 2009 |
| Last Login: | Aug 15, 2020 |
| Times Viewed: | 43,135 |
---
| | |
| --- | --- |
| Times Rated: | 278 |
| Rating: | 9.882 |
Rate this profile


---

WickedSins
20:37
Aug 22, 2020
FiercelyPrimal
08:37
Aug 04, 2020

DieAnna
12:21
Jul 28, 2020
[
All Comments
]