FUCK OFF. I'M TAKEN
Set at 05:41 on April 22, 2019

Quote:

Nerdy Girls do it better
Sugar, spice and everything nice, or that's what they say makes the "Perfect" little girl. How about this. Anime, Books, Music, Mythology and Gaming is what makes the "Perfect" Nerdy Girl. Yes, that is me by far. I am into everything above and even more as well. Am I different from others? Of course! I am who I am in the end for sure! So, you want to know what I am into? What things make my mind buzz and what things will make me chatter to no ends? Well, starting off, I will list some of the Anime shows I am currently into. Hold onto your moon boots boys and girls, because its about to get nerdy up in here! Yeah, I went there!HA!



Alright, so here are a list of Animes that I am into. Mind you, some of them are very old.
Sailor Moon (90s and Crystal versions)
Black Clover
Bleach
Naruto Shipudden
Gundam Wing
G Gundam
Ronin Warriors
Fairy Tail
Card Captor Sakura
Fate Stay Night
Sword Art Online
The Ancient Magus Bride
Chobits
Seven Deadly Sins
Vampire Knight
Vampire Knight Guilty
Ah! My Goddess
Digimon
Claymore
WitchBlade
This also includes anime movies from Sailor Moon, Card Captor Sakura, Akira, and other ones that I have seen as well. So far, one of my favorite anime movies are Ponyo! There is plenty more anime I am into, those are just a few that I am currently into or even watching as well.





Now, a bit more of who I am and what other things may make me tick or talk for the most part. So, you want a name eh? Well, too bad! I'm not going to give you one!Lol! Just kidding. The name is Nikol or Nik for short. I actually prefer Nik over my actual name. I never really cared for being called by my real name for starters. It just sounds, too, well, it sounds like my own mother or managers are calling me for something. Ugh. Already, so, I have been with the same guy for 7yrs now and we have an amazing and bubbly and goofy little 1yr old. I am proud to say that I am a supporter of our military, seeing as how my grandfather, biological father, stepfathers, boyfriend and his brother and sister in law are all former military as well. My boyfriend is a veteran, and if you must bash, the please, go kick some rocks. I will defend him and my family until the end! Now, so, more about me. I originally hail from North Carolina. Yep, Tar Heel State for sure. I used to be into college basketball until my team, the Tar Heels became complete and utter shit over the past couple of years. They played a huge role when it came to what I was into and liked. Any who! So, my music tastes does range from different genres. It honestly depends on my moods for the most part.



They say, sometimes music saves lives. It really just depends on who the band is and what the message is as well. So, with that said and done, here are a list of bands and artist that I am into as well. Also, some of them are old school as well.

Poison
Def Leppard
White Snake
Guns N Roses
Paula Abdul
Three Days Grace
Creed
Pillar
Switchfoot
POD
Alter Bridge
3 Doors Down
*N'SYNC
Backstreet Boys
98 Degrees
Aaliyah
Ashtanti
Lady Antebellum
Florida Georgia Line
Luke Bryan
Hunter Hayes
Black Veil Brides
Secret Weapons
Fallout Boy
Avril Lavigne
Linkin Park
Mariah Carey
Britney Spears
Utada Hikaru
Green Day
Crossfade
Nine Days
Within Temptaion
Nightwish
Nickelback
Evanescence
Paramore
Christina Aguilera
Imagin Dragons

As you all can see. Like I said, my music isn't limited to what I like and don't like. Though, I am a bit picky with my songs. My music sometimes will reflect my moods as well. I do have itunes and I am not even sure how much music I have on there, but I know its a lot by far.




So, as far as it goes with books. Here are main ones I have read so far.
House of Night Series
Mortal Instruments Series
Infernal Devices
Immortal Series
Vampire Kiss Series
Wicked Lovely Series
Fallen Series

Also, my book list is always ever so growing as well.






Now, this is where I let loose, besides the music and anime. V I D E O G A M E S!
Kingdom Hearts Birth By Sleep
Bioshock
Halo
Warframe
Final Fantasy VIII
Finally Fantasy IX
Final Fantasy XIII
Final Fantasy XV
Blood Rayne
Lollipop Chainsaw
Bayonetta
Skyrim
Alice: The Madness Returns
The Witcher
Overwatch

Those are just a few I have played over the years and have either finished or still am working on. There are more games out there that I want to try and play as well.



As you can tell, my lists of things is ever growing and changing as well. I have recently picked up crafting, which I will post my works in my portfolio for all to see. Also, I have been known to try new foods and got back into cooking as well. Also, my tv shows are always ever changing. Last year I got into Siren and The Gifted. Who knows what will come out and catch my attention this time? Anyways, I do hope you all enjoyed a little piece of my world!!



Mentorship:




Coven







Alliance: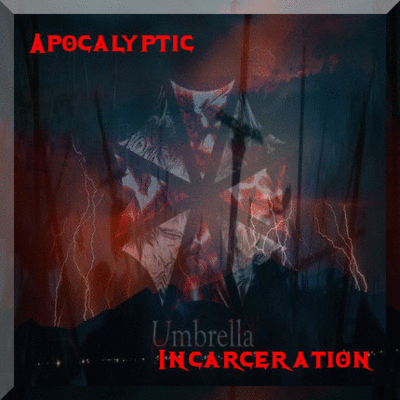 | | |
| --- | --- |
| Member Since: | Apr 07, 2018 |
| Last Login: | May 25, 2019 |
| Times Viewed: | 1,979 |
---
| | |
| --- | --- |
| Times Rated: | 121 |
| Rating: | 9.966 |
Rate this profile


---
Angelus
23:03
Aug 03, 2019
bar the swearing - I liked all I saw and read,.
xXBlackenedxWingsXx
02:08
Jul 22, 2019
Crowscat
23:45
Jul 14, 2019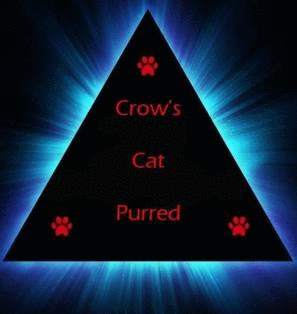 [
All Comments
]
REAL VAMPIRES LOVE VAMPIRE RAVE
Vampire Rave is a member of
Page generated in 0.1064 seconds.