♥Zak♥ I need adds and rates please. Will return all.
Set at 09:07 on July 01, 2020
Quote:

Sometimes not being in control is the most beautiful thing in the world.

Heya,
My name is Marci.
I'm from Missouri
I love anything to do with The Nightmare Before Christmas or Alice in Wonderland. My favorite actor is Johnny Depp. My favorite colors are lime green, purple, silver and black. I love to read. The best love story of all time besides my own is The Notebook. I'll watch that movie every day if I have the time. I cry at movies. I'm spontaneous. I'll dance in the rain in the middle of the night just because I can. I'm a lover not a fighter but I won't back down either. I'm simple but complex all at the same time. I've been through hell and I've come back fighting every time. I'm a survivor. I love storms. The rain, the thunder, and oh that lightning. And no matter what happens music IS life. Let's not forget about video games...cuz Neverwinter is the SHIT!

My religious beliefs fall under the label of Norse Pagan. I believe in the Norse Gods specifically Odin and Thor. As well as Freya. I follow Pagan law as well. I still work with herbs, candles and stones. I still practice magick. I'm an avid tarot card and rune stones user.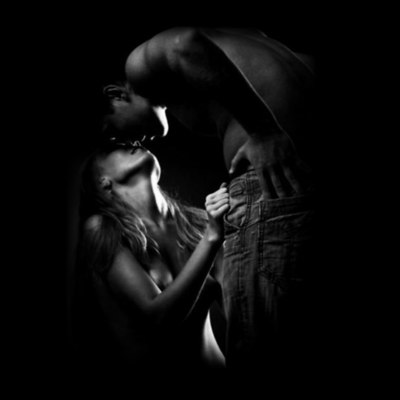 I'm the very PROUD Mama of 3 amazing children. My terrible trio. Each one of them is unique in their own way and make my life worth living every day.

My daughter was born in 2009. Her name is Alaina. She loves anything girlie. Her favorite colors are pink and purple. She loves Monster High and the Descendants movies. She is her mommy's mini me. Kid acts just like me. Looks just like me. Oof.

My middle child was born in 2014. My little Shawn-Mykel. He is a mama's boy through and through. He loves anything superhero. Spiderman. Batman. And of course, Dinosaurs. His favorite colors are red and blue. He is my fearless little man.

My little little was born in 2019 on Valentine's Day. My little Romeo. He loves anything. He loves his sister and brother. He loves his mommy. He is a climber. Thinks everyone is a jungle gym. He loves music. Especially piano music.

My terrible trio are my life. I wouldn't be who I am without them. I wouldn't push myself to do all that I do if it wasn't for them.


I lay bare before you my heart, mind, body, and soul. I lay my love..all that I am...at your feet. I do not do this because if is what you demand, but because it is what I have to give you for me to be completely happy. I do not do this because I see myself as a lesser person. I do this as a strong woman who knows that in giving you all that I am, I can only be stronger...that I will be a better person. You give me a love that is beyond words...beyond measure...and I know I am cherished. I know that in accepting my gift of submission, it is adding to you a lot more work...I am a handful. But you love me enough to take my submission and treat it as the most prized gift that could be given to you. You will help me, strengthen me, love and cherish me like I have never been before. Because of your love, trust and respect for me, I will know no limits with you and I will submit to you always and in all ways. I have opened myself to you. I have showed you all the parts that make me who I am. You treasure me. You protect me. You respect me. You take care of me. You guide me. You never demanded my submission but you have it. Completely. I am yours. I have found freedom in my submission. In giving myself to you I have found myself. Thank you for being You. Thank you for loving me. I love you.

Legend has it there is always a reason why souls meet. Maybe they found each other for reasons that weren't so different after all. They were two souls searching and found a home lost in each other. When souls find comfort in one another separation is not possible. The reasons they are brought together are no accident....Maybe she needed someone to show her how to live and he needed someone to show him how to love.

His love roared louder than her demons....this quote means so much that it's almost impossible to tell you just how much. I had reached a point in my life when I felt like I would always be alone. I have been through SO much in my life that I had finally decided that maybe I just deserved to be alone. But the fates had different ideas. They decided that maybe, just maybe, I deserved one more chance.

It started as a simple conversation about making something for him but quickly became something so much more. I was a friend. Someone he could talk to and somehow, somewhere, in all the messages, conversations and laughs....love happened. I found the piece of myself that was missing. I found the ONE person who can quiet my demons and I can quiet His too. He is my Best Friend. my Dominant, my Love, my Man, my Boyfriend....He is all that I need and could ever want.

He has faced my demons. Faced my chaos. He has not and will not back down from all that hide within myself. He demons danced with mine. We are one. We are complete. I am and always will be Reapers Babygirl. He will always be my Reaper. My Daddy. My Dom. I'm PROUDLY owned, collared and loved.
I am...

| | |
| --- | --- |
| Member Since: | Jun 19, 2020 |
| Last Login: | Jul 04, 2020 |
| Times Viewed: | 918 |
---
Rate this profile


---
dwaynemcgriff01
03:13
Jul 03, 2020

Neinmortlan
23:51
Jul 02, 2020

EleanorRose
19:41
Jul 02, 2020
[
All Comments
]