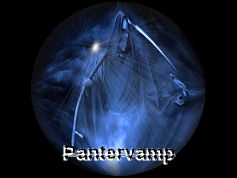 Strange things
Set at 01:37 on April 03, 2019

Quote:

"Only two things are infinite, the universe and human stupidity, and I'm not sure about the former" Albert Einstein


Welcome to my place here on VR. I have thinked alot about in what direction i would like to take my profile here on VR. My standpoint on most of the things i had in my mind when i signed up on this website long ago have changed alot. When i joined this website it was because i hunted knowledge about things i thought this kind of website to be able to provide. And it did in many ways do that. Today is it different because im not really sure what i seek. But i still find this website interesting and i do think i will contiune to explore different viewpoints from the knowledge this website can provide.




Im 46 year old and living in Stockholm Sweden. A city i dont really can identifye with. I feel alot more home in north Sweden above the arctic circle where i often visit. Im not a city person and prefer the country. I also prefer colder weather and i love winter.




Im creative and i enjoy to do alot of things. Im often out and fishing mostly fly fishing. I prefer to be outdoor and also some hiking. Im member in 2 flight clubs for rc helicopter. I enjoy to go out with my camera to capture interesting pictures. When im at home i enjoy to paint and watch some movies. Im what some could call a sci fi fan and i love to watch star wars and star trek.




A few words about VR to. I do wonder what to expect from this website theese days. It dont is the same site as i was used to long ago. I find the site kinda messy and more difficult to navigate on because i get so many different layouts depending on where i visit on the website. However i do think and hope it is some setup changes i have to do that i dont know how to do yet. :) I need to update my knowledge on that kind of stuff because i seems to dont remember it. One thing i do however still feel the same about as before is about stamps and crest and grafical things on my profile. I aiming for a clean look without grafic stamps etc etc. The coven crest is the only exception i have decided to make. And if anyone ever get the idea to give me a protectionstamp or any other stamp can save their time because i will not use it anyway. But im always open to chatt with others here on VR.


| | |
| --- | --- |
| Member Since: | Oct 02, 2007 |
| Last Login: | Aug 03, 2020 |
| Times Viewed: | 37,029 |
---
| | |
| --- | --- |
| Times Rated: | 1,706 |
| Rating: | 9.932 |
Rate this profile


---
LadyIvyAiyanna
09:34
Jul 31, 2020
XxLuciferaXx
00:27
Jul 31, 2020
HisFelina
04:37
Jul 25, 2020
[
All Comments
]