| | | |
| --- | --- | --- |
| | | |

Websites
Quote:


COVEN





ALLIANCE





WELCOME TO MY WORLD

MY NAME IS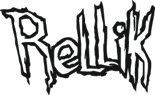 ABOUT ME

NAME:MARCUS BUT ONLY TO MY FRIENDS
HEIGHT:6"10
WEIGHT:395

I HAVE HAD OTHER PROFILES BUT AT THE MOMENT THIS IS MY ONLY ONE.

FIRST OFF I AM AN ASSHOLE BUT THAT'S WHAT THE VOICES IN MY HEAD TELL ME.

I HAVE HAD 2 HEART ATTACKS WHEN I WAS 27.STILL KICKING.
I HAVE BEEN ALL AROUND THE STATES AND SOMETIMES HAD NO WHERE TO LIVE AND THAT SUCKS.

I DO HAVE A GOD COMPLEX BUT IT IS NOT THAT BAD YET..LOL
TO MY FRIENDS I AM A HONEST AND LOYAL; EVEN IN DEATH.
I DO NOT TRUST 90% OF PEOPLE IN THIS WORLD...I HAVE BEEN HURT AND BURNED IN MY PAST. I DO NOT TALK MUCH JUST VERY QUIET.

I AM CRAZY, SO I AM WARNING YOU NOW.

THE NAME RELLIK WAS GIVEN TO ME BY MY 2 DAUGHTERS SO THE NAME IS SPECIAL TO ME. WHEN THEY GAVE ME THE NAME THEY CALLED ME AN OLD RELIC SO I JUST CHANGED THE SPELLING.

I DO NOT MIND IF YOU ADD ME JUST LET ME KNOW SO I CAN RETURN THE FAVOR. IF YOU ADD ME THEN PLEASE ADD MY EX WIFE MALKAVIANPRINCESSANGEL. LET HER KNOW SO SHE CAN RETURN THE FAVOR.

I WAS TAUGHT AT AN EARLY AGE TO BE POLITE AND RESPECTFUL TO EVERYONE. MY PARENTS ARE OLD FASHION AND INTO THE MEDIEVAL WAY OF LIFE WHEN MEN TREATED WOMEN WITH RESPECT AND HONOR. THAT IS THE WAY I WAS BROUGHT UP TO BE.





DO NOT TRY TO CYBER WITH ME!

I WILL NOT PUT ANY PICS OF ME ON, SO DON'T ASK!

I HAVE A SHORT TEMPER, SO SORRY IF I PISS YOU OFF.





FAVORITE MOVIES:
RENT
RENT (LIVE ON BROADWAY)
SERENITY
300
NIGHTMARE ON ELM STREET
LONESOME DOVE
ORIGINAL SIN
SKINWALKERS
BRAM STOKER'S DRACULA
VAMPIRES
MEET THE SPARTANS
ANYTHING KEVIN SMITH
MIST OF AVALON





FAVORITE TV SHOWS:
FIREFLY
FOREVER KNIGHT
KINDRED THE EMBRACED
THE TUDORS
LAS VEGAS
ANDROMEDA
NCIS
WWE WRESTLING
TNA WRESTLING
HIGHLANDER
HIGHLANDER: RAVEN
ROBIN HOOD bbc
V, THE 1980'S TV SERIES
FAME
SPARTICUS
THE WALKING DEAD





MY LOVES, NOT LIKES:

MY KIDS
MY FAMILY
VAMPIRE RAVE
PAIN
MY TRUE FRIENDS

RENT: BOOK,MOVIE,MUSIC,BROADWAY
NASCAR: KEVIN HARVICK/ MARK MARTIN/ DALE JR./KASEY KAHNE/ TONY STEWART





DISLIKES:
KIDS THAT HAVE NO RESPECT FOR THERE PARENTS
SLOW TRAFFIC
CHILD OR WOMEN BEATERS
BEING CAUGHT IN THE MIDDLE OF OTHERS FIGHTING
PAIN
MOST PEOPLE
MEN THAT CHEAT
WOMEN THAT CHEAT





MY PROFILE SOME WOULD SAY IS SIMPLE BUT THIS IS HOW I LIKE MY PROFILE. I DO NOT HAVE A LOT PICTURES ON HERE OR A NICE BACKGROUND SO RATE AS YOU SEE FIT.

I DO NOT HAVE ANY PROTECTION STAMPS ON MY PROFILE. I KNOW WHO PROTECTS ME AND WHO MY FRIENDS ARE.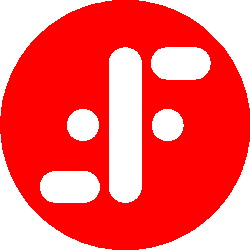 | | |
| --- | --- |
| Member Since: | Dec 09, 2006 |
| Last Login: | Sep 23, 2013 |
| Times Viewed: | 20,586 |
---
| | |
| --- | --- |
| Times Rated: | 888 |
| Rating: | 9.936 |
Rate this profile


---

MistressofChains
22:31
Jan 20, 2023
you have been rated fairly
LadyAtanasya
00:09
Dec 08, 2021

Deedrah
22:04
Oct 25, 2021
[
All Comments
]
NEWS



16:11:41
Jun 14 2021


I had to apply some security updates. I needed to take the site down for a few hours to complete everything. I did it in the middle of the night.. When hopefully, most of you wouldn't notice :)

More News...