I identify as a threat
Set at 01:49 on December 08, 2022
Websites
Quote:


Ave and welcome to my profile.
I am here to honor my former Fiancé Gaulder.
He passed away Febuary of 2014.
He will always be loved, remembered, and greatly missed.
Our story has been posted in journal.

~In Memory of~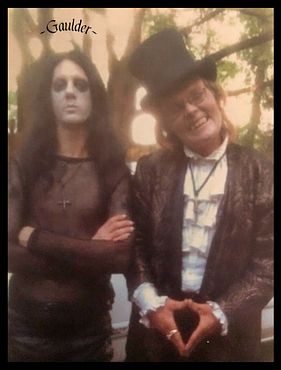 Jonathan Barron AKA
-Lord Othis
-Iron Horse (Sioux Oglala Tribe)




I decided to go with the name ShadowBorn because it is how I became vampiric myself.
Ever since I was a child, I saw "Shadow People".
I didn't know at the time what they really were, but my dreams revealed that they were vampiric entities.
I have had them around me all of my life, everywhere I have lived, and still do to this very day.
They keep their distance though because I have put it there, and they seem to respect that.

Have I had a feeding experience?
Yes back in 2002-ish when I used to be known as "Winglessangel" in a Yahoo chatroom called The Graveyard.
It slimmed down to Wingy for short thanks to VampWriter1369 here on VR.
I had some of my most strange experiences while chatting with people on there.
I did encounter some really good psychics for sure, and a friendly empath as well.
Anyway, a couple was arguing in the chatroom and all of a sudden, I felt a tingling warmth all over my body.
Sort of felt like a high to be honest. Apparently, that was my "feeding" experience. I didn't know that at the time.
I heard that sometimes others have had the same type of experience their first time too.

So to clarify myself, I could have been made temporarily vampiric.
I could very well still BE vampiric.
I am trying to wrap my head around this whole thing of WHY honestly.
Yes I'm very familiar with most things vampire & what's novelty and what isn't.




Moving along now....

~Ancestry.com~
-Relatives of Mine-
*Robert Morris. U.S. Founding Father & my 9th Great-GrandUncle.
*George Washington. 1st President of the U.S. and my 7th Great-GrandUncle.
*Nicholas Gilman. Signer of the Constitution & my 3rd Cousin.
*Susan B. Anthony. American Suffragist Leader & my 4th Cousin.
*Levi Coffin. Underground Railroad Conductor & my 2nd Cousin.
*2 Architects. Alexander Parris (3rd Cousin) & Russell Warren (2nd Cousin)

~DNA Results~
England/Northwestern Europe 33%
Scotland 32 %
Germanic Europe 13%
Wales 10%
Sweden & Denmark 6%
Ireland 6%
Current ethnicity estimate was calculated in July, 2022.

Final Result: 100% White Mutt




~My Zodiacs~
Cancer & Fire Dragon




~My Spirit Animal - Animal Totem~
The White Kite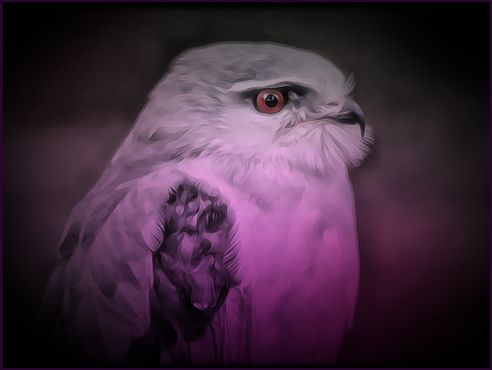 Kites, hawks, and eagles are representative of protection, strength, courage, dreams, medicine, and wisdom in many Native American cultures.

In Egyptian art, when Isis and Nephthys are not shown as women, They are shown in full bird-form or sometimes as woman-headed kites or kestrels sitting or hovering by the bier of Osiris. As birds, Isis and Nephthys mourn Osiris, screeching Their shrill bird cries to express Their sorrow.




I have been divorced since 2012.
I have been single since 2019.
I have been a mother since 1995, and I have 3 children (all 20+ years olds and same father)

I have never done drugs, been drunk, or have smoked.
Nor do I want to be with someone that has drug problems, alcoholism, or abusive behaviors and it will not be tolerated.

I live in a town called Kings Mountain, NC.
We have lovely scenery, walking trails, and farmlands.
I live near the Battleground, and have seen a spirit/ghost in my home years ago that looked like a soldier.

I do have some psychic abilities, and some I need to brush up on.
Some of those abilities are: Astral Travel, Claircognizance, Clairsentience, Clairvoyance, Mediumship, & Remote Viewing.
It's usually pretty easy for me to pick up what kind of activity a person has in their place and I do know how to close/open portals.




~Connections~
Discord: ShadowBorn#7657
| | |
| --- | --- |
| Member Since: | Nov 24, 2022 |
| Last Login: | Dec 09, 2022 |
| Times Viewed: | 818 |
---
| | |
| --- | --- |
| Times Rated: | 78 |
| Rating: | 9.943 |
Rate this profile


---
xLadyAkashaAdianaX
19:56
Dec 09, 2022
MajesticBeings
18:05
Dec 09, 2022
TreacheryEnhanced
17:04
Dec 09, 2022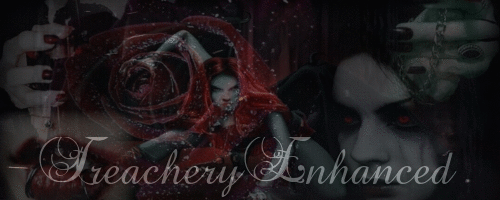 [
All Comments
]
REAL VAMPIRES LOVE VAMPIRE RAVE
Vampire Rave is a member of
Page generated in 0.075 seconds.