This profile was created for a purpose, everything within it.
Set at 08:59 on April 14, 2021

Quote:

Life reflects in ones we least expect, even within a strangers eyes we can see shadows of our own lives.



Welcome to a new look at what it is to see; understand, and accept what it means when their life has more clarity. Years ago, life had given me many life-changing lessons to overcome, which have not slowed as time goes by with each life-changing ordeal. A person or situation most of the time comes into one's life soon after reflecting the meaning of a person or event that forces them to see all sides of the life lesson. The Universe decided the time for self-reflection, a deep look into one's understanding of what pushed to such extremes in some cases. If one examines one's own life, this is something that could reflect on all humanity. Humanity is here to learn, examine, and explore what makes us tick, not walk around oblivious to life's lessons.

When looking back on all these Ordeal's even to the present, one can say there has always been someone there reflecting the feeling, frustration, and conflict buried within. These people or situations seemed to mirror one's lack of understanding, self-dought, and pain within their own life. It is strange how the broken attract the broken. One can say out of every encounter, there has been some level of growth, understanding, and healing within even deep-seated pain, self-conflict, or torment not understand until these encounters show their inner demons.

One may lose track of how many times these encounters have been put on their path, each one life-changing, humbling, and blessings when one can see the miracles that come from these connections. When seeing the big picture within each encounter, the good, bad, and the ugly, there has been some form of love; that seems to always be the lesson within all of it love is never to come with conditions, limits, or selfish expectations.
This profile is a reflection and understanding no matter the circumstances, putting your heart in a cage of self dought, hurt, and pain will have you reflecting those feelings toward positional future love interests that could be a new chance of happiness. "

" One should never overlook an encounter that reflects something positive back upon you, they may be there to give you a life lesson, it's your choice in what light you see the person or lesson."

"Do not keep the jaded heart shadowed in a past that can never serve you in the here and now."





I am myself it's as simple as that, my life has taken many journeys each bringing me to the person I am at this very moment. We constantly change with every decision we make, it takes us down another journey in our life path. We are the artist, conductor, and writer within our own life weaving the world we help create around us. In the end, I am more than a person behind a computer screen, I am not a game, am flesh and blood; that is what a small fraction of "me" is.

You can call me Ivy or Annette both are my given names.

I am "ME."


All I have to say is, "Think before you judge, you may be looking in the mirror, reflecting something you may not want to see in yourself."





Things I appreciate:


Waking up every day

The clean fresh scent after rain on a warm spring day.

The scent of wildflowers, pine trees, and fresh-cut grass.

Walking along the beach while listening to the waves coming in, you can hear the beautiful tones roaring greeting your ears as every wave meets land.

Spending time talking to friends, family, and even strangers, listening to their voices as they talking about anything and everything. I love hearing the warmth of their voice, puts a smile on my face when I am having a bad day.

Seeing people smile, it reminds me even through bad time you can always find happiness around you.






Things that make me think about life and what happened to humanity:



Walking down the street seeing men, women, and children homeless, wanting to give a helping hand but there are too many.

Watching people suffer as others take without giving back.

People who like to inflict pain on others for entertainment.

There is some more but it doesn't matter.

At the end of the day, there is goodness in every one it's sometimes overshadowed by ego, and the way the human race is advancing.






I rate what is given but most times a 10, not into the rating game.




Thank you for coming to my profile, hope you liked the content still adding on.

Many blessings to you.





Profile music is by, DYNAZTY - Firesign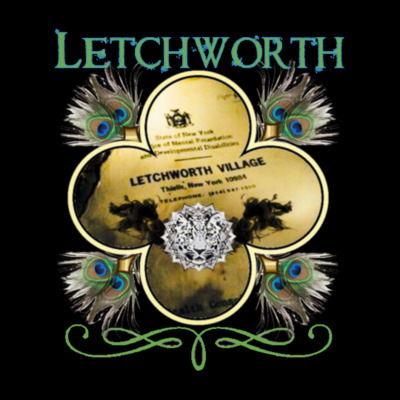 My coven


| | |
| --- | --- |
| Member Since: | Jun 20, 2014 |
| Last Login: | Apr 14, 2021 |
| Times Viewed: | 25,577 |
---
| | |
| --- | --- |
| Times Rated: | 146 |
| Rating: | 9.903 |
Rate this profile


---

nightqueen
08:40
Apr 14, 2021

Bloodwyn
06:07
Apr 14, 2021
Very interesting profile. You have obviously done some living. Love and blessings.
Elysian
02:24
Apr 14, 2021
[
All Comments
]