Status:
Heretic (18.15)
Rank:
Member
Honor:
0 [

Give / Take

]
Affiliation:
No affiliation.
Account Type:
Regular
Gender:
Female
Birthdate:
December 4, 1989
Age:
30
Location:

Down The Rabbit Hole
Quote:

You're all late for tea!
♥Welcome♥

♥·:*¨¨*:·♥·:*¨¨*:·♥·:*¨¨*:·♥·:*¨¨*:·♥·:*♥·:*¨¨*:·♥·:*¨¨*:·♥·:*¨¨*:·♥·:*¨¨*:·♥·:




♥·:*¨¨*:·♥·:*¨¨*:·♥·:*¨¨*:·♥·:*¨¨*:·♥·:*♥·:*¨¨*:·♥·:*¨¨*:·♥·:*¨¨*:·♥·:*¨¨*:·♥·:


Why is it I'm always two small or too tall? (cant i ever be just right or enough?)

♥·:*¨¨*:·♥·:*¨¨*:·♥·:*¨¨*:·♥·:*¨¨*:·♥·:*♥·:*¨¨*:·♥·:*¨¨*:·♥·:*¨¨*:·♥·:*¨¨*:·♥·:


Curios

♥·:*¨¨*:·♥·:*¨¨*:·♥·:*¨¨*:·♥·:*¨¨*:·♥·:*♥·:*¨¨*:·♥·:*¨¨*:·♥·:*¨¨*:·♥·:*¨¨*:·♥·:



♦Well hello there would you care to join me for a madd cup of tea?♦

♥·:*¨¨*:·♥·:*¨¨*:·♥·:*¨¨*:·♥·:*¨¨*:·♥·:*♥·:*¨¨*:·♥·:*¨¨*:·♥·:*¨¨*:·
♥·:*¨¨*:·♥·:



Thank you for stopping by
I go by Trinity
hence the white rabbit
any who I am female, an artist I hope to upload my art soon.
I am also A full time student, studying Information Assurance.
in my spare time I like to read, write poetry and short stories. I like the smell of Japanese Cherry Blossom but love the sight of blood too, I'm dark but sweet Like chocolate I suppose, I Love makeup and doing hair I love photography, again I hope to upload some of my art soon!


♥·:*¨¨*:·♥·:*¨¨*:·♥·:*¨¨*:·♥·:*¨¨*:·♥·:*♥·:*¨¨*:·♥·:*¨¨*:·♥·:*¨¨*:·
♥·:*¨¨*:·♥·:


♣I am in to anime♣
Favorites:
♣DeathNote- Manga
♦Gintama
♥Gundam
♠Full Metal Alchemist
♦Inuyasha
♥Kare First Love- Manga


♥·:*¨¨*:·♥·:*¨¨*:·♥·:*¨¨*:·♥·:*¨¨*:·♥·:*♥·:*¨¨*:·♥·:*¨¨*:·♥·:*¨¨*:·
♥·:*¨¨*:·♥·:


♠Some Music I love♠

♦Bruno Mars: Grenade
♠Bruno Mars: Just the way you are
♣Jason Mraz: I'm yours
♥Jason Mraz: Lucky
♠Boyce Avenue covers: Taylor swift Mean
♦Plain White T's: Rhythm of Love
♣We The Kings: Check Yes Juliet


♥·:*¨¨*:·♥·:*¨¨*:·♥·:*¨¨*:·♥·:*¨¨*:·♥·:*♥·:*¨¨*:·♥·:*¨¨*:·♥·:*¨¨*:·
♥·:*¨¨*:·♥·:

♥More About Me♥
I'm fascinated with magic, I'm learning to meditate, I have an open mind obviously otherwise I wouldn't be here Duh!
I'm a person who doesn't like drama and is quick to end it and walk away should it start. I am also not new to the dark network I've been here before but I ran through a bunch of ish and would like for that not to happen again if I can refrain.


♥·:*¨¨*:·♥·:*¨¨*:·♥·:*¨¨*:·♥·:*¨¨*:·♥·:*♥·:*¨¨*:·♥·:*¨¨*:·♥·:*¨¨*:·
♥·:*¨¨*:·♥·:


♠♥♣♦Facts About Me:♠♥♣♦
♦I'm partially Hispanic
♣My favorite Tree is a Japanese cherry Blossom
I'm a Huge Journal nerd I love writing in my journal if you are looking to get to know who I am then My Journal is where you will find out my deepest thoughts I try to write as often as every day or if something huge happens.



AGAIN THANKS FOR VISITING PLEASE ADD ME, RATE ME,STALK ME, BITE ME TOO, FAVOR MY JOURNAL, TAKE A LOOK AT MY PORTFOLIO, LET ME KNOW IN A MESSAGE SO THAT I CAN RTF THANKS...

HUGS FOR ALL WHO WISH TO RECEIVE SOME LOVE TODAY! :)


-TheWhiteRabbit


| | |
| --- | --- |
| Member Since: | Jun 23, 2012 |
| Last Login: | Sep 03, 2012 |
| Times Viewed: | 5,604 |
---
| | |
| --- | --- |
| Times Rated: | 187 |
| Rating: | 9.646 |
Rate this profile


---

HNTR
14:41
Aug 04, 2020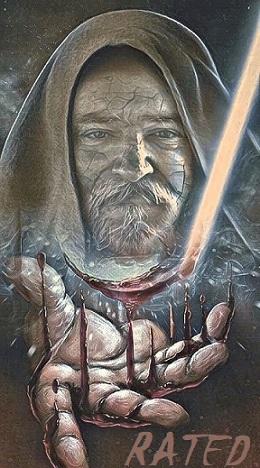 viperess
11:26
Feb 13, 2020

NOKTURNL
14:03
Dec 07, 2019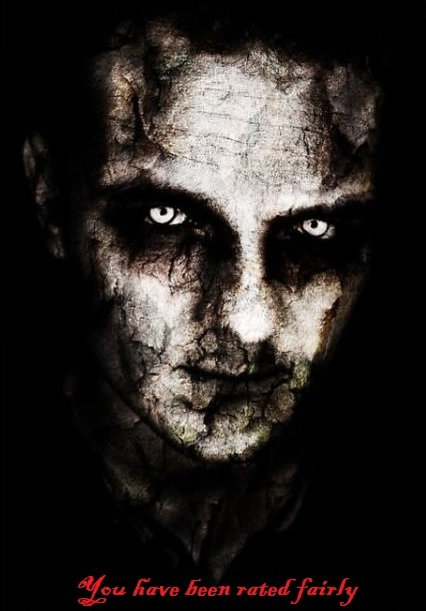 [
All Comments
]
REAL VAMPIRES LOVE VAMPIRE RAVE
Vampire Rave is a member of
Page generated in 0.1007 seconds.