| | | |
| --- | --- | --- |
| | | |

Quote:

Are you listening to your fear?
I love to write songs and sing.
Music is one of the most important things to me.
I live in a fantasy world that only makes sense to me.
I like to go out and have a good time with my amazing friends, who I love more than anything.
I've always been fascinated with the darker, more mysterious side of life.
I'm a hopeless romantic, and love the simple things a guy can do for me.
I absolutely adore animals, especially cats.
I can be extremely paranoid about certain things, particularly when it comes to my jealousy issues.
I'm in my second year of college and I'm majoring in communications and PR.
I'm married to a sweet, beautiful, wonderful guy, and I love him very much.
He means everything to me, so it's a waste of time to try to convince me otherwise.

**Note: Please do NOT bother messaging me if you're only going to be sexual or perverted. I will not cyber or roleplay with you. That's disgusting and immature. Thanks.

I LOVE Hello Kitty!!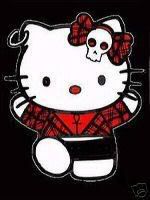 My Likes:
Music
Rock and Roll
Singing
Writing



Anything dark and creepy



Gothic things
Playing guitar
CATS!!



Drawing
Being creative
Makeup
Dyeing my hair
Hello Kitty
Black
Red
Hot pink
Neon green
Stripes
PLAID


Leopard print
Art
Traveling
Being wild
Eating (but then who doesn't love eating really yummy food?)
Sleeping
Reading
The Twilight series(the books, the movies are kinda meh)
Any decent vampire novel
Starbucks


Green tea
Hanging out with friends
Jewelry
Leather
Tight pants/clothing
FISHNETS


Boots


Platforms


Marilyn Monroe


Bettie Page


Spending money
Going to concerts
Buttons/patches
Anything 80's related
Making my own clothes
Bondage straps on pants


Red lipstick


Crazy eye shadow colors


Eyeliner


And so much more!


My Music:
Siouxsie and the Banshees





U2
Nightwish
The Cure
Garbage
The Creatures
Gwen Stefani
No Doubt
The Cruxshadows
Scissor Sisters
Bauhaus
Killing Joke
Depeche Mode
The Birthday Massacre
Within Temptation
The Beatles
Rolling Stones
Queen
Led Zeppelin
Aerosmith
Savage Garden
Darren Hayes
Red Hot Chili Peppers
Weird Al Yankovic
AFI
Switchblade Symphony
The Dreamside
E-Type
Ayria
Emilie Autumn
Lady GaGa
Evanescence
Kittie
Rasputina
Marilyn Manson
HIM
Veruca Salt
The Corrs
David Bowie
Tori Amos
Alanis Morissette
Hole
Madonna
Paramore
Pink
Green Day
Avril Lavigne
Brad Paisley
Miranda Lambert
Taylor Swift
Tristania
Theatre of Tragedy
James D. Stark
Smashing Pumpkins
A LOT more!!
I love rock, alternative, darkwave, gothic, new wave, industrial, 80s, classic rock, punk, metal, symphonic metal, hair metal, techno, dance, electronica, pop, some hip-hop, country, classical, new age, musical soundtracks


My Movies:
Rocky Horror Picture Show
Nighmare Before Christmas
Pirates of the Caribbean 1, 2, & 3
Edward Scissorhands
Chicago
Sleepy Hollow
The Crow
Labyrinth
Repo! The Genetic Opera
Across The Universe
Alice in Wonderland
Sweeney Todd: The Demon Barber of Fleet Street
Juno
Hairspray
The Runaways
Mozart and the Whale
Donnie Darko
Sixteen Candles
Pretty In Pink
The Breakfast Club
Almost Famous
School of Rock
Napolean Dynamite
The Simpsons Movie
The Princess & The Frog
And lots more!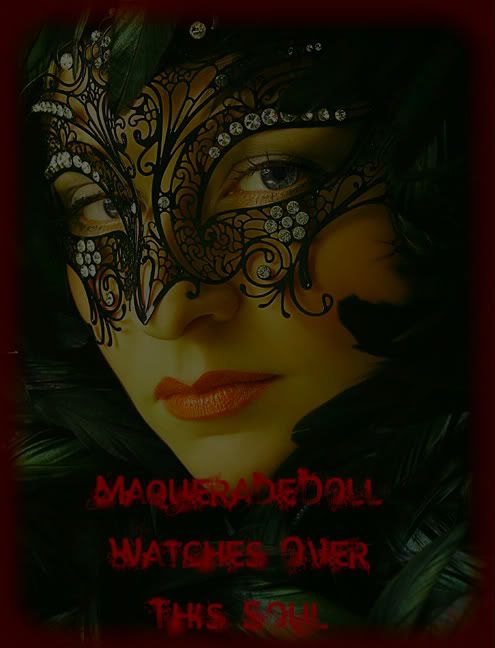 This profile was carefully updated by LadyKrystalynDarkstar aka VampyreMoon.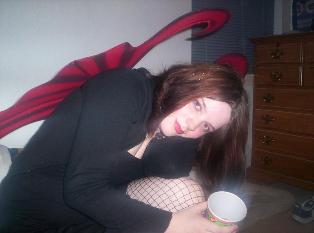 | | |
| --- | --- |
| Member Since: | Jan 31, 2007 |
| Last Login: | Nov 25, 2010 |
| Times Viewed: | 22,117 |
---
| | |
| --- | --- |
| Times Rated: | 2,066 |
| Rating: | 9.699 |
Rate this profile


---

Witchykitten
18:58
Sep 01, 2023
BeautifulAbyss
00:06
Aug 21, 2023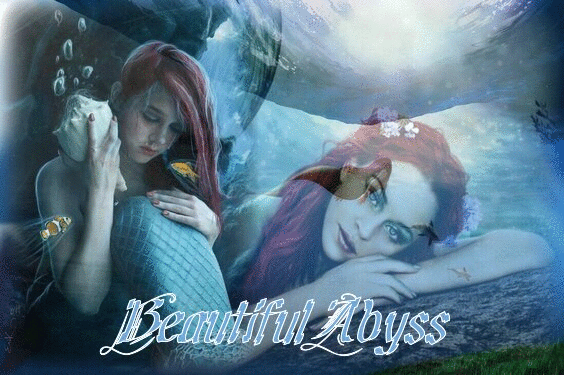 Naraku666
00:19
Aug 12, 2023
[
All Comments
]
REAL VAMPIRES LOVE VAMPIRE RAVE
Vampire Rave is a member of
Page generated in 0.0952 seconds.