Don't be smart. I'm the clever one, you're the potato one.
Set at 22:15 on December 21, 2018

Quote:

There's something that doesn't make sense. Let's go and poke it with a stick.


As you may have guessed from my username and profile, I'm a geek. Tabletop games (board, card and RPG) are particular favorites but I'll happily play video games too, such as Warcraft, Conan and that surety of thing.

I love sci-fi films and TV shows (Doctor Who, Firefly, Stargate, Star Wars etc). I'm also a big horror fan but I abhor slasher movies - they bore me to tears. I'd rather a good monster movie or a Japanese thriller like Dark Water.

Ask me anything - although if it's inappropriate you can expect a snarky or acerbic answer rather than an honest one.

**IF YOU COME AT ME LIKE A CREEP, DON'T EXPECT ME TO BE NICE TO YOU!**

I enjoy chatting to people, but I'm not going to take it to another platform - my Facebook is kept for real-life friends, my email is for business-y stuff, and my Twitter - well, my Twitter handle is @TheCharmedGeek but I don't go on there very often. And don't even bother asking for a phone number. Just...no.

And a further note, which it saddens me to have to write: If you're one of "those" men who think a woman isn't worth talking to unless you think you have a "chance" with her - don't waste my time by messaging me. If you have no time for someone who isn't interested in your clumsy flirtations, then I have no time for you.




Many profiles on here state that the owner is a Vampire, Lycan, or some hybrid of the two. I will clearly state here and now that I am Human. Pure, unadulterated Human.

I just happen to like the taste of human blood :)

I have somewhat of an affinity with the supernatural. I'm clairsentient, clairaudient and can see apparitions. Nobody will convince me things like that don't exist so don't waste your time trying :)

I do not believe that there are people on here or indeed, anywhere, who are hundreds of years old and still walking around looking youthful. If you try to tell me you were born in 788AD or some such long-ago time, I will simply laugh at you.

Besides which, every person I've seen on here who claims to be that old can't actually spell. You'd think after living so long they'd have discovered dictionaries...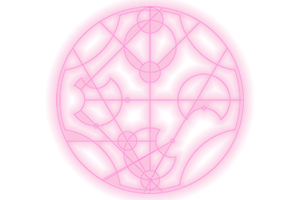 This isn't a full list by any means; I like a wide variety of music from most genres. These are just the most common ones I listen to regularly:

♫The Vincent Black Shadow ♫ Alestorm ♫ Korpiklaani ♫ Halestorm ♫ Bonsai Kitten ♫ Evelyn Evelyn ♫ The Creepshow ♫ Marilyn Manson ♫ Girugamesh ♫ Reel Big Fish ♫ Coal Chamber ♫ The Highliners ♫ Aurelio Voltaire ♫
I watch far too much TV, and have a very active Netflix subscription. Some of my favourite shows (in no particular order) are:

Doctor Who (natch)
Firefly
The Good Place
Bones
Once Upon A Time
Vikings
Game of Thrones
The 100
Buffy
Charmed
Prisoner CBH
Wentworth
American Horror Story
Big Bang Theory
Star Trek
iZombie
Mythbusters
Brainiac
Top Gear
Fact or Faked
Keeping Up Appearances
Fawlty Towers
Monty Python's Flying Circus
Friends
Family Guy
American Dad
I used to have a section here explaining my whole rating philosophy. It was all about how I rate honestly, expect honest ratings in return...yada yada yada.
Now, I honestly couldn't give a crap. Rate or not, I'd rather have a blast, a message or a comment to reply to. I like to think I've matured in my time away from the Rave, and I refuse to get hung up on a simple metric. I deal with much more influential metrics in my day to day job, so the rate on here is trivial to me. Rate what you will, I really don't mind.
I rarely rate people myself these days unless they look interesting and I think I might want to talk to them.
Thanks for stopping by, and come back anytime! And remember...don't blink...
| | |
| --- | --- |
| Member Since: | Dec 09, 2005 |
| Last Login: | Feb 14, 2021 |
| Times Viewed: | 29,857 |
---
| | |
| --- | --- |
| Times Rated: | 734 |
| Rating: | 9.932 |
Rate this profile


---
LadyAtanasya
00:19
Oct 10, 2022
ThanaNight
18:15
Apr 16, 2022

Deedrah
01:43
Oct 29, 2021
[
All Comments
]
NEWS



16:11:41
Jun 14 2021


I had to apply some security updates. I needed to take the site down for a few hours to complete everything. I did it in the middle of the night.. When hopefully, most of you wouldn't notice :)

More News...